Let's be blunt: this game was over before it began.
If you live in New England, all you had to do was look out your window when you woke up Sunday morning to know the result. A fresh blanket of soft, fluffy snow covered the ground, and the Patriots never – repeat, NEVER – lose when it snows.
Sure, by kickoff, the skies were sunny and bright, but there was still plenty of snow remaining in the stands for fans to recreate the iconic image of the 2003 season – a December game in Foxborough against Miami in which exuberant supporters tossed snow in the air to celebrate their team's exploits.
Sunday, fans got to do that again four times.
But meteorology aside, there was another reason this game's outcome was all but assured beforehand.
If the Patriots were to secure a first-round bye in the playoffs, they needed either the Colts to beat the Texans or the Chiefs to beat the Broncos – or both. Houston-Indy kicked off at 1 o'clock, while the Denver game was to take place alongside New England's.
So… all eyes were on Indianapolis.
Oh, the players and their head coach insisted all week that they weren't going to watch the scoreboard, that they were focused only on their opponent. But during pre-game warm-ups, when the giant Gillette Stadium video board is normally tuned to the Red Zone channel to show games across the league, the feed was of the CBS broadcast of Texans-Colts.
"Yeah, I was definitely aware of it. I was watching it in the training room a little bit," tight end Aaron Hernandez conceded later, "but all I knew is we had to take care of business. We had to win for anything to happen. We took care of business, now it's time to make this playoff run."
True, but when it became obvious that the Colts were going to live up to their end of the bargain, it had to give the Patriots that much extra motivation to give it their best effort.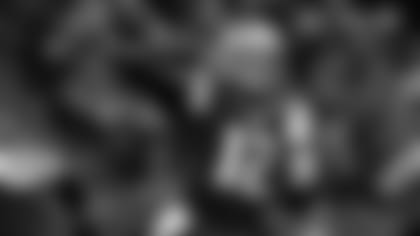 Quarterback Tom Brady certainly seemed more enthused than usual. When he trotted onto the field, like he normally does, and jogs the length of the field before warm-ups, he punched the air in the direction of the fans in the south end zone and let out a primordial scream to get them going.
All the Patriots had to do was beat Miami and they'd be guaranteed at least the 2-seed in the AFC playoffs. A free week off was so close, they could taste it. There was no way they were letting this game get away from them.
Especially not after two straight weeks in which they didn't play their best football, admittedly.
Oh, and if that wasn't enough, New England got an extra boost with the return of All-Pro tight end Rob Gronkowski, who saw his first game action since breaking his left forearm in mid-November. All the pieces were falling nicely into place for the Patriots. The game itself was just a formality.
New England dominated from the start and never looked back. They marched down the field, showing enough confidence that they eschewed a long-range field goal (into a stiff wind, certainly) on the opening drive. They didn't convert, but it was only a matter of time before they did.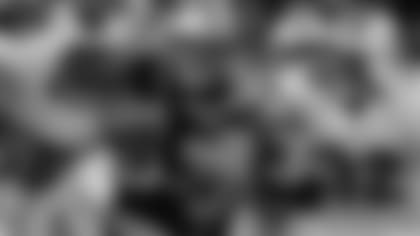 A fired up Wes Welker slipped through the Dolphins defense easily for the first score of the game. Running back Stevan Ridley added a pair of second-quarter scores on the ground. Then Gronk got in the act on a wide-open TD catch in the early fourth. The defense did its job, too, sacking rookie Miami QB Ryan Tannehill seven times, intercepting him once, and recovering a Dolphins fumble at the Patriots 1-yard line.
They did what everyone expected them to do. Now, they can sit back and relax.
"It helps: it helps us prepare, it helps us get healthy, it helps us do a lot of things," Welker said of the bye. "We've got a week where we can still get better and still improve going into the playoffs."
"It's always good to get a week off," Gronk chimed in. "Extra time to heal, extra time to get stronger and extra time to be able to do what you got to do to get out there and be going full speed. Everyone on the team, [with] all their nicks and bruises and stuff, can get better and hopefully take it to our advantage and work hard."
"It's good to get that rest, get some guys healthy," added safety Steve Gregory, who hauled in that one pick of Tannehill. "I know some guys are banged up, so it's good for us."
One guy in particular is defensive end Rob Ninkovich, who sustained what looked like a major injury to his left leg in the second quarter. He had to be helped off the field and was taken directly to the locker room. His ailment was announced as a hip problem, an injury that potentially is less severe than, say, a torn knee ligament.
Having even one weekend off from football could be enough to help players like Ninkovich heal sufficiently to suit up again next month.
New England knows it will again host a game in two weeks time: 4:30 kickoff on Sunday, Jan. 13. What remains to be seen is who will pay a visit to Gillette. The Patriots will host either the Texans, Colts, or Baltimore Ravens, whichever is the highest-remaining seed after next weekend's Wild Card games.
The Patriots will have plenty of time between now and then to prepare for all three opponents. They'll need it, too. Because the next game's outcome will be anything but a foregone conclusion.