PHOENIX – Both on the field and off, it can be difficult to predict what Bill Belichick is going to do. At the NFL's Annual Meeting, for example, New England's head coach routinely opts out of the traditional photo with his 31 other counterparts. This year in Phoenix, however, he sat in the front row with a big smile on his face.
Tuesday morning, for the breakfast gathering of head coaches and media, he elected to take a stand – literally. As he did at the 2018 meeting last spring, Belichick stood up for the entirely of his nearly 45-minute back-and-forth with a contingent of mostly New England-area reporters.
On the topic du jour – Rob Gronkowski's decision to retire from pro football – Belichick was probed repeatedly for his thoughts, but he fell back on the written statement he issued through the Patriots organization on Sunday evening.
"Offseason's the offsesason, so, players make decisions in the offseason, every offseason. That's what the offseason's for," Belichick responded. "I already made my comments on Rob. I think my comments on Rob speak for themselves. He's pretty special."
Belichick simply shrugged when a reporter brought up the possibility that Gronkowski could attempt to come out of retirement at some point during the 2019 season to rejoin the reigning Super Bowl Champions.
Potential changes to the rule book are also dominating discussions behind closed doors and out in the open here at the lush Arizona Biltmore resort. Nearly two-dozen proposals are being offered by various clubs and the league's Competition Committee, yet two appear to have the most traction at this point: Denver's suggestions to provide an alternative to the onside kick by giving the scoring team an option to have one play to convert a 4th-and-15 on offense from their own 35-yard line, and the Competition Committee's idea to expand replay reviews to include pass interference penalties.
On this broad subject of rule change proposals and debates, Belichick offered perhaps his most passionate answer of the morning, even if he didn't give any indication about which way the Patriots might be leaning when and if these and the other proposals come up for a vote. In the past under Belichick, New England has attempted to alter the rule book to allow for more plays to be challenged by coaches and reviewed by replay officials.
"I'm sure we'll discuss it more today," Belichick remarked. "There are a lot of things to consider. We'll listen to all points of view. We don't have any proposals on the table. We'll listen to them all. There are several out there. It's a good discussion.
"I thought we had a great meeting yesterday. It's an honor to be in the room with all those great coaches. Sean [Payton of the Saints] and Mike [Tomlin from the Steelers] and [the rest of] the Competition Committee put forth some good ideas. A lot of insight. It's really the only time of year you have that opportunity. It's enlightening to hear those."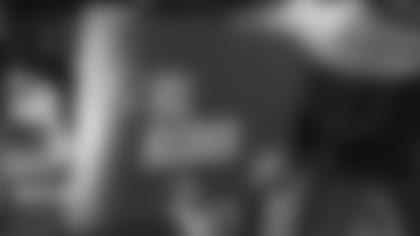 Adhering to his custom, Belichick wouldn't go into detail about his reasons for signing the various free agents the Patriots have inked deals with thus far in 2019, nor would he entertain a question about extending the contract of quarterback Tom Brady, who'll turn 42 during training camp this summer.
There's been turnover this offseason not only on the Patriots roster, but also its coaching staff, which is unusual for Belichick. Though he initially said he had no update on who would be taking over at any particular positions, he did appear to confirm that Greg Schiano would be among the new hires. It has been reported by various media outlets that Schiano will assume the role of defensive coordinator. Belichick would only declare that he respects "everything" about Schiano as a coach.
Meanwhile, everywhere you turn here at the league's annual meeting headquarters in Phoenix, you find elaborate reminders that 2019 marks the 100th season of professional football in America. Belichick has worked in the NFL for nearly half of them. He enters his 45th NFL season this fall.
"It's a privilege every year," he remarked about his longevity in the league, but bristled at questions about how much longer he intends to continue in his current role.
"I just try to think about day-to-day, year-to-year. Forty-five years ago, I wasn't thinking about what was going to happen 45 years on. I'm just going to skip all the questions about me, my future. I don't think we need to talk about me. The 2019 season has begun."
Well, not quite, but we're inching closer to it. At the Annual Meeting, league representatives announced that the Chicago Bears will host their NFC North foes, the Green Bay Packers – the two oldest teams in the league – on opening Thursday night in September, a spot in recent years that has been given to the reigning Super Bowl Champions. New England instead will host a still-to-be-determined opponent at Gillette Stadium on Sunday night of Week 1, it was confirmed Monday here in Phoenix.
"There are some advantages to playing on Thursday, some advantages to playing on Sunday. We're all going to play the same amount of games in the same amount of time," observed Belichick. "We'll try to be ready to go whenever the games are scheduled."
The full schedule will be announced later next month. Until then, Belichick and his staff will continue their offseason team-building process, which he noted is beginning to transition from taking trips to college pro days to planning to host draft-eligible players for personal interviews in Foxborough. That, of course, leads up to the 2019 NFL Draft in late April, which will likely be the next opportunity reporters will have to engage with Belichick in a public forum.