At one spot, there are several candidates, but no sure bet. The other job is set, but the depth could be a concern. Welcome to the New England backfield.
The seemingly eternal search for a feature running back continues in New England, though there is reason to believe the 2001 draft will bring an end to the Patriots streak of four consecutive years with a Day One choice spent on a running back.
Starting with Sedrick Shaw in 1997, the Patriots have tried to solve backfield problems that have existed since Curtis Martin departed for New York. After Shaw, a complete bust, Robert Edwards, Kevin Faulk and J.R. Redmond have all been selected in hopes of securing the full-time job.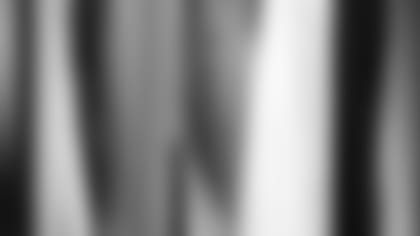 ]()
            Edwards, Redmond and Faulk will be joined in camp by second-year man Patrick Pass and, in all likelihood, free agent Chris Fuamatu-Ma'afala from Pittsburgh. Fuamatu-Ma'afala has been a backup to Jerome Bettis for the last three seasons, but unless the Steelers match the offer sheet extended by New England by this Friday, he will compete for the starting job here.  

With five backs already in the fold, the odds of the Patriots choosing a running back early in the draft are not very high. There has been speculation about the team going with either Mississippi's Deuce McAllister or LaDainian Tomlinson of TCU with the sixth pick, but that scenario seems unlikely now.
A year ago Redmond showed he had the talent to be a feature back, but his inability to stay on the field for a full game prevented him from nailing the job down. Faulk has shown play-making ability in his two seasons, but problems holding on to the ball have cost him playing time.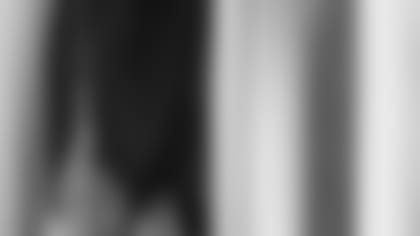 ]()
            As a rookie Edwards appeared to be the back of the future. He started 15 games, ran for 1,115 yards and nine touchdowns and caught 35 passes for 331 yards and three touchdowns. If he can effectively return from the gruesome knee injury that has kept him off the field for two full seasons, the Patriots would be set. However, his status is a big question mark until he goes through full-contact drills in training camp and shows he can handle the pounding both physically and mentally.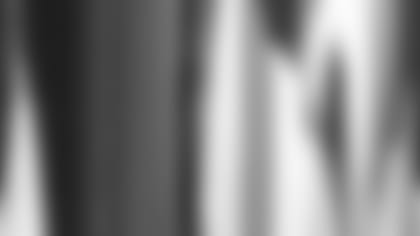 ]()
            Pass was a seventh-round pick in 2000 and managed one start, but he produced little on the field. He has shown flashes of ability and contributed on special teams, but he is the low man on the totem pole at this point.  

The situation is a bit different at fullback, where the starter is set, but the depth will consist of new faces. Free agent signee Marc Edwards should be an upgrade from veteran Tony Carter. He is capable of providing a big block or catching the ball out of the backfield. However, Edwards is with his third team in four years, so stability is not completely assured.
Behind Edwards right now are veteran Larry Bowie and Jeff Paulk, who played the season finale with New England in 2000 but got injured. Bowie started 17 games while with the Redskins, but he missed all of last season and much of the last two years because of a twice-broken fibula. Paulk is inexperienced, though his time with the team at the end of the 2000 season will help him.
If he does come to New England, Fuamatu-Ma'afala could also wind up in the fullback mix. His lone start with Pittsburgh last season came as a fullback, and the versatility he provides could result in some interesting backfield combinations that would be tough on opposing defenses.
It is certainly not out of question for New England to take a fullback in the draft. All three fullbacks who saw significant playing time in 2000 are gone. Besides Carter, the team no longer has reserves Harold Shaw or Chris Floyd, who were both key special teams players.
The top fullback available is Auburn's Heath Evans, a player the Patriots reportedly have a strong interest in. Evans is considered a possible Day One pick, but probably not before the third round. Fullbacks generally don't go high in the draft, and Evans or Moran Norris of Kansas may both be available on Day Two. Norris was hampered by a high ankle sprain that caused him to miss much of the latter half of his senior year. That may cause him to fly low on the radar screen during the draft.
Check Tuesday for a look at the offensive line.