We've made the turn and already have begun the second half of the regular season, and it was a fairly revealing first nine weeks in the NFL.
For starters, there are only seven teams in the AFC with winning records, and just six in the NFC, barely more than the 12-team playoff field would accommodate. With eight of those teams at least three games over .500, we basically know two-thirds of what the postseason will look like right now.
Go ahead and pencil in the Patriots (7-2), Texans (6-3), Steelers (5-2-1), Chiefs (8-1) and Chargers (6-2) in the AFC field, with the Saints (7-1), Panthers (6-2), and Rams (8-1) all great bets to qualify in the NFC. Six of those eight clubs made the playoffs a year ago as well, with only the Texans and Chargers bucking that trend.
With all those quality records, the flip side is that there's also been a bunch of bad football played. A whopping 14 teams have three wins or fewer after nine weeks, almost half the league. Six of those stragglers have a mere two wins or fewer, effectively defining who will comprise the top of next year's draft.
At least Week 10 starts off on a high note, with a pair of those likely playoff teams meeting in Thursday night's top-shelf Carolina at Pittsburgh pairing. The Panthers have won three in a row and five out of six. The Steelers are on a four-game roll and frankly don't care if Le'Veon Bell ever shows up at this point.
Lastly, everywhere you look, coaches are in varying degrees of trouble. In some order, Denver's Vance Joseph, Baltimore's John Harbaugh, Green Bay's Mike McCarthy, Dallas' Jason Garrett, Tampa Bay's Dirk Koetter, the Jets' Todd Bowles, and Arizona's Steve Wilks could be on the firing line sometime soon. And that's with Cleveland's Hue Jackson already dismissed last week. The games will only get more pressurized from here on in for the coaches whose jobs are in jeopardy.
With election day in the books, let's see what the season's second half brings as the games grow more critical in November and December.
Last week: 7-6 (.538); Season: 84–48 (.636).
Carolina (6-2) at Pittsburgh (5-2-1)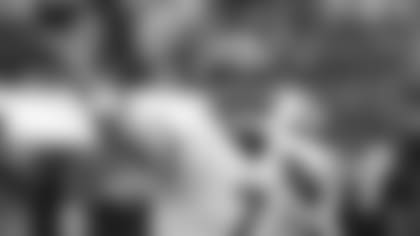 Both these teams look headed for double-digit win seasons and maintaining their status as playoff perennials in opposite conferences. And has there ever been a matchup of two larger quarterbacks than Cam Newton and Ben Roethlisberger, both of whom are a handful to bring down? I love the diversity and creativity I've seen from Carolina's offense under new coordinator Norv Turner, but the Steelers' attack has been a thing of beauty of late as well. It should make for an entertaining and back-and-forth affair, but I like Pittsburgh's home-field advantage to provide the slightest of edges.
Detroit (3-5) at Chicago (5-3)
If Matt Nagy's first-place Bears intend to be taken seriously as a playoff contender, they need to take care of business in the games they're expected to win. The Lions aren't as dreadful as they appeared last week in that 10-sack debacle at Minnesota, but they're 1-3 on the road this season, winning only in Miami. Chicago is 3-1 at home, losing only to New England, and they travel to Detroit for the rematch on Thanksgiving just 11 days from Sunday.
New Orleans (7-1) at Cincinnati (5-3)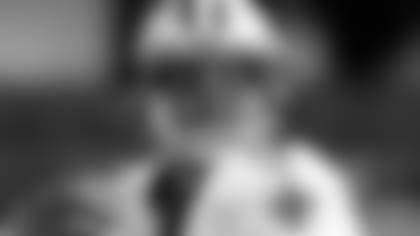 Still not ready to buy in on the Bengals, who are somehow two games over .500 despite having a minus-16 point differential this season. The Saints could suffer a letdown after their critically important home win against the Rams last week, but don't count on it. New Orleans is 4-0 on the road this season and if anything Sean Payton's team got even more potent this week with the signing of free-agent receiver Dez Bryant.
Atlanta (4-4) at Cleveland (2-6-1)
The Browns will win again this season, but likely not this week, against a red-hot Falcons club that has a three-game winning streak and hasn't lost since Week 5 at Pittsburgh. Atlanta is a dangerous 4-4 club in terms of playoff contention, with the same NFC record (4-2) as the Panthers and just one game behind NFC South-leading New Orleans in that department. The Browns defense won't be a pushover, but the Cleveland offense can't match firepower with Atlanta's offense.
Miami (5-4) at Green Bay (3-4-1)
Nothing much has come easily for the Packers this season and the fire-Mike-McCarthy crowd is gaining strength by the week. But after tough road losses to the Rams and Patriots, Green Bay will be ready to take out a little frustration on a Dolphins team that may be the weakest 5-4 club in recent NFL memory. Despite its winning record, Miami is being outscored by 38 points this season, and the Packers will add to that deficit significantly.
New England (7-2) at Tennessee (4-4)
The Titans showed me something by going into Dallas (well, actually Arlington) and whipping a Cowboys team that had been undefeated at home this season. Tennessee's defense is not to be taken lightly and has play-makers at all three levels. But it's a short week for Mike Vrabel's club, and the Patriots offense can beat you in so many different ways these days, especially if Rob Gronkowski and Sony Michel return to the lineup.
Jacksonville (3-5) at Indianapolis (3-5)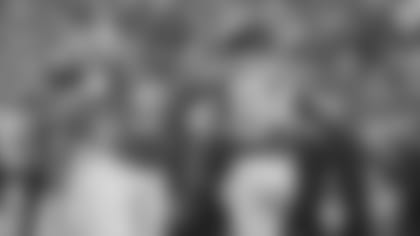 Nobody seems to have a great feel for this game, with both teams coming off a bye and the Jaguars' underachievement being such a perplexing riddle. There's no way Jacksonville looked at this game on its schedule this summer and expected it to be for last place in the AFC South. If there's any hope for the Jaguars this season, their rebound has to start here against the plucky but less-talented Colts.
Arizona (2-6) at Kansas City (8-1)
The Cardinals have the NFC's worst point differential at minus-89, and the Chiefs have the league's best at plus-101. That makes for the mismatch of the year in the NFL, and the good fans who jam into Arrowhead Stadium are in for a three-hour rout of visiting Arizona. I'm not so sure about that whopping 16.5 point spread, but I am about the Chiefs getting the W.
Buffalo (2-7) at New York Jets (3-6)
Watch if you must, but this one won't be for the faint of heart. The Bills' quarterbacking has been an abject disaster, wasting some pretty good efforts by Buffalo's usually solid defense. And now Jets rookie passer Sam Darnold has a sprained foot, making way for Josh McCown's return to the lineup. In reality, it's probably a much-needed respite for Darnold, whose game was starting to come apart at the seams. Points will be at a premium, but New York will have at least one more than their upstate rivals.
Washington (5-3) at Tampa Bay (3-5)
It feels counter-intuitive to pick the Bucs to win a game at this point, because it seems all over but the firing in Tampa Bay. But Washington was decimated on the injury front last week in losing at home to Atlanta, and the Falcons offense made the Washington defense look shabby. If nothing else the Bucs with Ryan Fitzpatrick at quarterback have shown us they can score points and move the ball. I wouldn't be shocked to see a big game from Alex Smith and the Washington offense, but I'm giving the nod to the Bucs at home.
Los Angeles Chargers (6-2) at Oakland (1-7)
Well isn't Bruce Irvin the lucky one. He's the latest veteran to be granted a reprieve in the form of his release from Oakland, which happens to be the biggest circus going in the NFL this season. The Chargers have had a tough road of late, playing in London and Seattle in the past three weeks, but even if they're off their game they should be able to handle a Raiders team that's merely going through the motions for the over-matched Jon Gruden. Somebody needs to remind Oakland owner Mark Davis to be careful what he wishes for.
Seattle (4-4) at Los Angele Rams (8-1)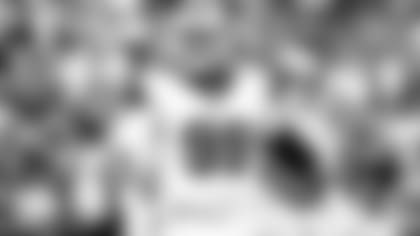 This one has game of the day potential and I'd be surprised if it's not a fourth-quarter one-score game that could go either way. I went brain dead in last week's game-day Snap Judgments column and called the Rams defense "superb'' when clearly it hasn't been, outside of Aaron Donald. L. A. has surrendered a combined 72 points in the past two weeks to the Packers and Saints and ranks average or below average in a host of defensive categories. Seattle plays the Rams tough and nearly beat them in Week 5, losing 33-31 at home. Both teams need to rebound from Week 9 losses, but the Seahawks will push Sean McVay's club to the brink before losing.
Dallas (3-5) at Philadelphia (4-4)
I'm 100 percent with Troy Aikman, it's time to burn it down and start over in Dallas. The Cowboys offense is completely untrustworthy and predictable. The defense has talent, but gives up the big back-breaking plays in the game's critical moments. Dallas is winless on the road this season and on a short week is catching the rested Eagles, who finally looked dominant on defense and opportunistic on offense in their Week 8 win over Jacksonville in London. This one could get ugly in Philly's favor.
New York Giants (1-7) at San Francisco (2-7)
After watching the 49ers dismantle the reeling Raiders a week ago Thursday night, my question is how in the world did San Francisco lose twice in four weeks to Arizona, even with C.J. Beathard at quarterback? No way I'm picking against Nick Mullens and the 49ers against a Giants team that rivals Oakland for ineptitude and inefficiency. San Francisco's third-string quarterback was a revelation and at least he adds an element of watchability to one of the worst Monday night matchups in league history. I don't discount that Eli Manning could conjure up the rare strong showing and get the Giants off their slide, but I'll have to see it to believe it.