Thursday night's appealing Saints at Cowboys matchup is the last game on the schedule in November, then we're down to nothing but December football and watching to see how the 12-team playoff field takes shape. It's crunch time, and that makes for the most compelling drama of the year in the NFL.
If the postseason started today — don't panic, it doesn't — half the teams qualifying would be new to the playoffs this season. That's Houston, Baltimore and the Chargers in the AFC, and Chicago, Dallas and Washington in the NFC. The familiar holdovers? Kansas City, New England and Pittsburgh in the AFC, and New Orleans, the Rams and Minnesota in the NFC. A 50 percent turnover ratio from year to year is roughly par for the course in the NFL playoffs.
Something important to remember as the final five weeks of the regular season unfolds:
Who earns the top two seeds in the playoffs really, really matter. Why? Because in the past five seasons, we've been treated to a Super Bowl that features a No. 1 seed versus a No. 1 seed four times, with the other matchup being a No. 1 versus a No. 2 (in 2016 season, No.1 Patriots against No. 2 Falcons in Super Bowl LI). The last team to reach the Super Bowl without getting either the No. 1 or No. 2 seed and a first-round bye was the 2012 Ravens, who won it all.
All told, nine of the last 10 No. 1 seeds have reached the Super Bowl, with the only exception being the 2016 Cowboys, who lost to Green Bay in the divisional round. Going back a bit further, from 2009 on, 15 of the 18 teams to reach the Super Bowl in those nine seasons have been either a No. 1 or No. 2 seed. Only No. 6 Green Bay in 2010, No. 4 New York Giants in 2011 and No. 4 Baltimore in 2012 have bucked that trend, with them all winning the Super Bowl despite having a lower seed.
In that light, No. 1 Kansas City (9-2) and No. 1 New Orleans (10-1) are currently in the best shape to reach Super Bowl LIII in Atlanta in February. But both still have some tough games remaining, so opportunity looms for New England (8-3), Houston (8-3) and Pittsburgh (7-3-1) in the AFC, as well as Los Angeles (10-1) and Chicago (8-3) in the NFC.
With 80 games remaining on the NFL's regular-season schedule, the best is yet to come. On a side note, I finally had a decent week picking winners in Week 12, going 13-2 and missing only Denver's upset of Pittsburgh, and Minnesota's defeat of Green Bay. Let's see if I can build on that and stay on a roll in Week 13.
Last week: 13-2 (.867); Season: 110–64 (.632).
New Orleans (10-1) at Dallas (6-5)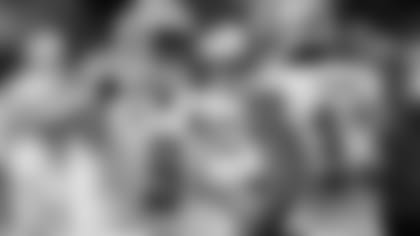 The steamrolling Saints have won 10 in a row and are mostly demolishing opponents. But they won't demolish Dallas, given that the Cowboys have won three in a row and are playing their best ball of the season, with a renewed sense of confidence and some crisp execution. With both teams on seven-day rest and no short-week road trip to be faced by New Orleans, the Saints will narrowly win a shootout in Jerry World.
Baltimore (6-5) at Atlanta (4-7)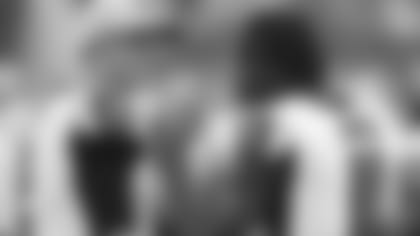 I'd like to think the Ravens can keep their resurgent running game going, play stout defense, and get out of Atlanta with a tight victory to keep Lamar Jackson undefeated at 3-0 as Baltimore's starting quarterback. But the Falcons haven't played in 10 days, and are still capable of scoring plenty and defending their house. The Ravens need it more, but Atlanta is driven to stop its three-game losing streak and hopefully climb out of the NFC South cellar.
Denver (5-6) at Cincinnati (5-6)
Both of these teams might think they're still alive in the wild-card chase, but they're not going anywhere. However, the Bengals are sinking like a stone and destined for last place in the AFC North — just where I picked them to finish in the preseason — while the Broncos are riding the momentum of a two-game winning streak against the Chargers and Steelers, perhaps saving Vance Joseph's job in the process. With the Bengals starting backup quarterback Jeff Driskel in place of the injured Andy Dalton, the Broncos should capitalize.
Los Angeles Rams (10-1) at Detroit (4-7)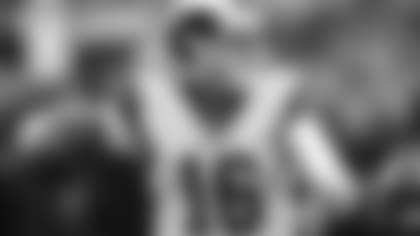 The Rams are coming off their bye and should be refreshed and ready to roll in Motown. The Lions are finding new, inventive ways to lose games these days, but this one might be over early if the Detroit defense against the Los Angeles offense is the mismatch it appears to be.
Arizona (2-9) at Green Bay (4-6-1)
The Cardinals have scored a league-worst 155 points and won't be able to match touchdowns with Green Bay even in the Packers' weakened state. Aaron Rodgers talked about it letting it "all hang out'' this week, and while it's probably too little too late for Green Bay's playoff chances, a win will at least momentarily quiet the noise in Packer-land.
Buffalo (4-7) at Miami (5-6)
Josh Allen gives the Bills at least some hope in terms of playmaking at quarterback, especially with his legs. Buffalo's defense is also solid and could make the Dolphins earn everything they get. But Miami has lost six of eight after starting 3-0 and needs something positive to build on. It won't be pretty, but the Dolphins will find a way to scrape out a win and get back to .500.
Chicago (8-3) at New York Giants (3-8)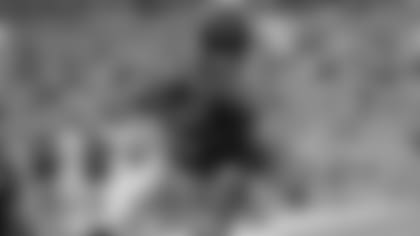 Even if they have to start backup Chase Daniel in place of the injured Mitchell Trubisky (shoulder) for a second game in a row, the Bears have enough defense to make Eli Manning wear that Eli face for four quarters. Chicago safety Eddie Jackson, the NFC's Defensive Player of the Month for November, must be licking his chops to keep his pick-6 streak going in the Meadowlands.
Carolina (6-5) at Tampa Bay (4-7)
Consecutive losses to Pittsburgh, Detroit and Seattle have rocked the once-secure Panthers and now they're in a scramble just to stay relevant in the NFC wild-card hunt. The Bucs can score with almost anyone, and they got a truly impressive game out of Jameis Winston last week against San Francisco. But Carolina is too good to go a month without winning and its sense of urgency is sky high. Cam Newton and Christian McCaffrey will torch the Bucs and the Panthers will get a rare road victory.
Indianapolis (6-5) at Jacksonville (3-8)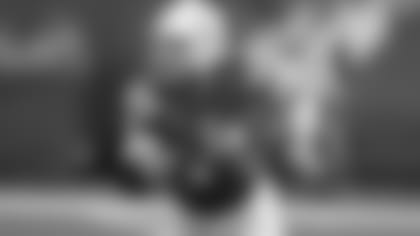 The Colts are hitting the Jaguars when they're at their absolute lowest. Jacksonville fired offensive coordinator Nathaniel Hackett, benched Blake Bortles for Cody Kessler at quarterback and won't have the services of the suspended Leonard Fournette. With Andrew Luck on fire and a Colts defense that has something building, Indianapolis should cruise to a sixth straight victory and maybe even pass up Baltimore for the AFC's No. 6 seed.
Cleveland (4-6-1) at Houston (8-3)
The Browns are going to push the Texans, who are coming off a short week having beaten the Titans at home Monday night. I love what Baker Mayfield said about Hue Jackson, and how he said it, just for the record. Cleveland is playing loose and Houston might be ripe for the upset after winning eight in a row. But the home crowd will help offset the Browns' energy and Deshaun Watson will match highlights with Mayfield.
New York Jets (3-8) at Tennessee (5-6)
The Titans have to win this game after dropping two in a row on the road in the AFC South, to Indianapolis and Houston. If Tennessee can make New England look bad in Nashville, there's no reason they can't rout the going-nowhere Jets.
Kansas City (9-2) at Oakland (2-9)
Boredom might be the only enemy that can do any real damage to the Chiefs when they play the Raiders. Playing in California for a second game in a row, Kansas City will run away and hide from Oakland, and Andy Reid's club might just take another run at a 51-point game. Winning this time, of course.
Minnesota (6-4-1) at New England (8-3)
It's a rare, but good matchup and the numbers bear that out. Since the beginning of the 2015 season, the Vikings (38-20-1) and Patriots (47-12) have had the best records in the NFC and AFC, respectively. Both teams made the final four last season and won 13 games. Minnesota might be without injured cornerback Xavier Rhodes and receiver Stefon Diggs and that's lousy timing because it's tough to win in Gillette as the visitor. The Patriots are 5-0 at home and almost always take care of business in December before the Foxboro faithful. The Vikings will hang around, but they won't out-last the Patriots, who now have a first-round bye within their reach.
San Francisco (2-9) at Seattle (6-5)
The Seahawks just won huge games against Green Bay and Carolina and now their schedule gets easier with two games against the woeful 49ers in the next three weeks. Seattle is the league's best 6-5 team, and with that running game and Russell Wilson's passing touch, the Seahawks have every right to believe they're playoff-bound once again.
Los Angeles Chargers (8-3) at Pittsburgh (7-3-1)
The Steelers should have lost in Jacksonville and they did lose in Denver, and Ben Roethlisberger is getting sloppy with the turnovers once again. The Chargers don't have their can't win on the East Coast issues any more and they've got enough firepower to give Pittsburgh's defense some serious matchup problems. But after slipping from the AFC's No. 2 seed to the No. 4 slot with last week's upset loss to the Broncos, the Steelers will tighten things up just enough to earn a much-needed win.
Washington (6-5) at Philadelphia (5-6)
Last week's massive comeback win against the visiting Giants won't mean anywhere near as much if the Eagles don't follow it up with another division home win and fight their way back to .500. The defending champs still have a host of issues, especially health-wise on defense, but I think they've got a little hope and a bit of a spark now and that will carry them for the time being. With an Eagles win and a Cowboys loss to the Saints, the NFC East will be a ridiculous yet intriguing three-way tie at 6-6, with Philadelphia, Dallas and Washington having four weeks to sort things out. That's something so twisted it's worth rooting for.