It's an otherwise quiet Friday during the offseason. Here at Gillette Stadium, Phase II of the offseason workout program is underway, but around midday, most players have completed their responsibilities and headed home for the weekend.
Inside the Kraft Sports Productions television studio near the visitors locker room, two players hang back. They take their seats and crack open bottles of water in preparation for what will be a lengthy afternoon walk down memory lane. A production crew from NFL Films has erected a minimalist set to record an unscripted interview session with twin brothers Devin and Jason McCourty.
A Films producer will spend the next few hours peppering the McCourty Twins with questions about their up-bringing in New Jersey (including an interesting anecdote about their joint appearance as kids on "Saturday Night Live"). The conversation then advances to the McCourty's shared athletic journey at their home state Rutgers University, plus Jason and Devin's separate rises to NFL stardom and eventual reunion here in Foxborough. The line of questioning will then focus on the 2018 season, Jason's first with New England.
This material will later be compiled, along with footage and interviews from two other members of the Super Bowl-winning 2018 Patriots, to provide the foundational elements of the 53rd installment of NFL Film's annual documentary called "America's Game."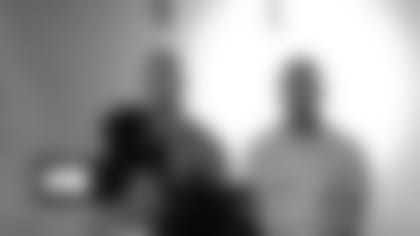 At first, Jason does much of the talking, which is understandable, as this is his first such experience. In fact, prior to being traded from Cleveland to New England last offseason, Jason had never even appeared in the postseason during his prior nine NFL seasons. Devin, of course, has never known an NFL season without a playoff appearance, and just won his third Super Bowl title with the Patriots. He previously recorded an "America's Game" session following New England's victory over the Seattle Seahawks in Super Bowl XLIX.
With each question, both brothers are allowed to take turns answering, but at times, they can't help but interrupt while the other is speaking. The brothers' playful banter, often at the expense of one another, is encouraged by the Films producer, who chose to make history with the selection of these two siblings and teammates.
The formula for these feature films heretofore has been standard: Take three (sometimes four) players and/or coaches from the team that won the Super Bowl that season and interview them individually to construct a narrative of that campaign from their unique perspectives.
While this is the sixth such film chronicling a Patriots Super Bowl season, it will be special because, for the first time, two of the subjects – Jason and Devin – will be on camera together. In mid-April, the Films crew also sat down with wide receiver Julian Edelman, who becomes the first person ever to be featured in three 'America's Game' documentaries.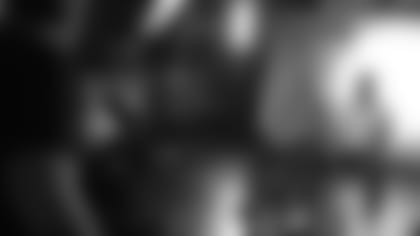 In the near future, Films will conclude by bringing in a fourth member of the 2018 Patriots whose identity has yet to be revealed. Once that interview is complete, the Films production team will begin editing over the summer.
A narrator who isn't directly tied to the organization is normally enlisted to bind all these elements together in the finished product. Actor and unabashed Patriots fan Chris Evans, currently helping draw audiences into theaters as Captain America in "Avengers: Endgame," has voiced the two most recent Patriots "America's Game" films. So, he would seem a potential candidate to narrate this one as well.
NFL Films expects to air the latest "America's Game" sometime during the first week of September to coincide with Week 1 of the 2019 regular season.