Tom Brady's latest commercial is sure to get any Patriots fan excited, and we are taking you behind the scenes. 
In the spot for Shields Health Care, Tom waits in the lobby for an MRI, and when the doctor gets him and asks him to remove his jewelry for the procedure, let's just say he has a bit more bling than the rest of us. 
Tom flaunted all four of his Super Bowl rings, one by one placing them in the locker.
"Is that all?" the doctor asked, and Tom responded the only way Patriots Nation would want him to: "For now."
We like what we hear, Tom.
Bobby Farrelly directed the spot, and it's not the first time that the Massachusetts native and Patriots fan has worked with TB12. The Farrelly brothers directed the Matt Damon and Greg Kinnear comedy "Stuck on You" in 2003, and Tom and former Patriot Lawyer Milloy made cameos as Computer Geek #1 and #2 respectively. 
"Tom Brady, quite simply, is the greatest of all time. Any commercial director would jump at the opportunity to work with him," Bobby said in a press release. 
Shields has been the Patriots official MRI provider for 15 years and is celebrating its 30th anniversary this year. Tom said the work Shields has done for the organization is priceless.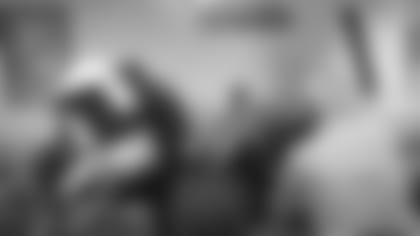 "I have been extremely fortunate over the years to be surrounded by professionals of the highest quality – the best coaches, teammates and trainers. And my approach to health care is no different – I want the best there is," he said in a press release.  "Shields MRI has been a great partner for me over the years because they provide exceptional service."
Now, here's to hoping there's another ring on his hand the next time he has to put jewelry in that locker. 
Check out the full commerical in the video below. 
https://vimeo.com/185537495
RELATED LINKS