When it comes to football, there are few better people to learn from than Bill Belichick. Stories of his strategy, intensity and attention to detail echo throughout the National Football League and the Patriots locker room, and while it's lines like, "We're on to Cincinnati" that have been meme'd relentlessly, the sentiment behind the phrase still lands.
What's happened has happened. We're moving forward to the next challenge.
That idea and many others that have become a part of his personal lexicon hit hard when you're talking about a football game, but their meaning can extend beyond than the field.
For those who have played under or worked with Coach Belichick at 1 Patriot Place, these phrases, mottos and lessons often translate to life outside of Gillette Stadium.
"A lot of times, I'll think of 'Bill-isms,' things that he may say that come to mind outside of the context of football," Ben Watson said.
From the second players arrive in Foxborough, they hear these Bill-isms, and though they may take time to resonate, they almost always do.
"I think with a lot of these, you hear them, especially as a rookie and you're like, 'What is that guy talking about?'" David Andrews said. "You know, obviously, he knows what he's talking about because he's Coach Belichick. Obviously, he's doing something right, but you just don't understand it as a rookie. Your second year, you kind of start understanding it, and your third year, you're like, 'Oh my gosh.' Fourth year, you're like, 'Here we go again.' But it's so true."
The first, most obvious and arguably most known is a simple one: do your job. Everyone on a team has a role. Execute that to the best of your abilities, and you will help the team succeed.
That is easy enough to understand in the realm of football. It is a foundational principle of the Patriots locker room, but in reality, people have more than one "job."
For Watson, father and husband are among the most important of his jobs.
"He'll say, 'Do your job – no more, no less,'" Watson said. "As a husband, as a father, what's my job? My job is to love my wife, love my kids, provide for them, discipline them, encourage them, all those things. That's my job. That's what I'm supposed to do. That's what they should be able to expect for me to do. Nothing more, definitely nothing less."
To do that, to help the team succeed, you have to put the needs of the group first, no matter how inconvenient it is for the individual. When Matthew Slater first came to the Patriots in 2008, that was one of the points that Coach Belichick drove home.
"When I first got here, there was a sign on the wall, and it said, 'Mental toughness is doing what's best for the team, even when it's not best for you.' I think as I am now leading a family, I think I understand that there are going to be things that I have to do that aren't always convenient for me," Slater said. "They might not always be the thing that I want to do, but they're best for my family. They're best for my wife, for my children. I think in life there's going to be a lot of times you have to learn to put yourself second, and that's something that I've heard from the day I walked in this building in regards to mental toughness and in regard to putting the team first and in regards to no one being bigger than the whole."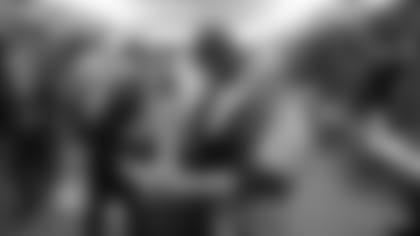 At home, that can mean cleaning up the house after a long day of work or waking up at 2 a.m. to calm one of his three children who has had a bad dream.
"It's not ideal for my rest," Slater said with a laugh. "My family is first. I think in those moments, I've had to put my family first, and I've had to make choices that weren't always convenient, but really weren't tough choices."
Slater isn't the only one who sees the lessons he's learned from Coach Belichick on the football field shaping how they parent.
"It's kind of weird. All the stuff that you'll see on the board – ignore the noise, do your job – to be honest, it helped me be a better father," Brandon Bolden said. "I became very patient. I have three kids. I have nothing but patience, just doing what I need to keep my kids straight or if my wife asked me to do something, I'm going to go ahead and handle it now and not put it on the back burner. You come into the league, and you're a young kid with a bunch of money. Who's going to tell me what to do? But being here, you kind of learn how things go and how things operate, not only in this building, but in life in general."
Patience was a key takeaway for Terrence Brooks, too. Though he has just one season with the Patriots under his belt, it didn't take long to understand what Coach Belichick has built and how it is bigger than football.
"Even being a father, you go through a lot of things with your kids, your wife, just everyday life," Brooks said. "If you've got the opportunity to really go out and eliminate those distractions and still be able to produce and have success, I feel like that's the ultimate goal of everything we're doing here. Patience is huge. My five-year-old tries me with that every single day."
The biggest thing, Bolden said, is that no matter how well the team does, there is always room to improve. In the final moments of the Patriots 28-22 loss to Houston this past season, the team attempted an onside kick. After a high bounce, Bolden gets his left hand on the ball, but despite the effort, he can't hang on to it. The ball goes out of bounds, and the Texans got the ball, effectively ending the game.
The day after the game, Bolden had a conversation with Coach Belichick that echoed conversations he's had with his son.
"I feel very accomplished as a father when your kid comes to you like, 'Alright, Dad. I got a B, but I can do way better,'" he said. "It's the same thing. [Coach Belichick] asked me about the onside kick, and I was like, 'I was real close and I got my hand on it. I still should have came down with it.'"
When Joe Cardona isn't at Gillette Stadium, he is serving the nation's Navy as a lieutenant, and in his years since joining the Patriots, he has learned what it means to be a leader from Coach Belichick.
"From a leadership perspective, we're around one of the greatest leadership minds of our generation with Bill," he said. "Sitting back and watching how he manages personnel and maintains a sense of motivation and a standard of readiness for our ultimate mission, it's fascinating to sit back and watch and see how he keeps everybody prepared."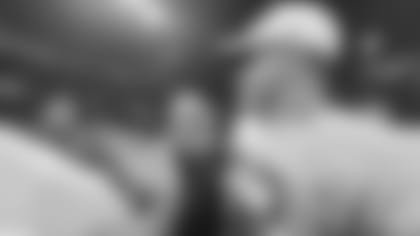 Patriots have learned that intense preparation means that every little detail matters. The things you do, the way you treat people, how you support others – those all become who you are.
"Practice execution becomes game reality. Who you are in practice and the things that you do daily are ultimately who you're going to be on Sunday," Slater said. "I think in life, no matter who you are as a man, your character and the things you do daily, those are going to be the things that show up in pressure moments."
Knowing that, they've come to realize that the pressure is on to show up and do the work, even if you think it doesn't matter or no one is watching. In life and in football, shortcuts may get you where you need to go quicker, but you will show up untested and unprepared.
"Everything matters. How you prepare, how you eat, how you sleep," Andrews said. "If you're working on the scout team, a lot of my rookie year I played and then I got transitioned and was doing the scout team. They look at all of those tapes. That matters. Everything you do, someone's watching, and it will get noticed. Maybe you think that your job doesn't matter, that your role isn't significant, but it really does. I think that's something you can apply to your life."
Regardless of what it is in life, whether it's football, a desk job, family or relationships, it's the lessons learned from Coach Belichick that players and coaches alike have turned to for inspiration.
"I think in life, if you're doing things to not set yourself up for success, you're not going to win. If you want to be the best bank teller and you're not good at math or focused on what you should be focused on, you're setting yourself up to lose. You can't win until you do those things. You do your job," Andrews said. "Control what you can control. Unfortunately, in life, there are a lot of bad things that can happen – death, people get sick, tragedies, weather, houses burn down. You can't control a lot of that stuff. You can't let that tear you down. It's like in a game, you get a bad call or something happens, special teams gives up a touchdown or something that you can't control. You got to go out there and do what you can do to help the team win. It's all the same things in life."