Can it really be 20 years since Robert Kraft and Bill Parcells completed one of the most impactful transactions in the history of the NFL, a deal that was wrought with contentiousness but one that also helped transform a franchise?
Twitter was still several years away from existence back on Jan. 27, 2000, but it would be safe to suggest that few Patriots fans would have been constantly monitoring their feeds to update the events that led to Bill Belichick's arrival that day.
We all know the story by now but just as a quick refresher, Belichick's abrupt resignation as head coach of the Jets led to a power struggle between Kraft and Parcells, the former Patriots coach who had just stepped down from the top spot in New York to make way for Belichick. Ultimately the sides worked out an arrangement that led Kraft to send three draft picks including a first-rounder to New York for Belichick and a pair of late-round selections.
The deal quite possibly could be the greatest heist in league history.
It was apparent rather quickly that Belichick would be quite a departure from Pete Carroll's previous regime. In the three years prior, the Patriots had gone from a Super Bowl team in 1996 under Parcells to out of the playoffs in Carroll's three seasons. There was a country club atmosphere around the team with players often going over Carroll's head to voice grievances to the personnel department, and Belichick ultimately inherited a moribund 8-8 team that was headed in the wrong direction.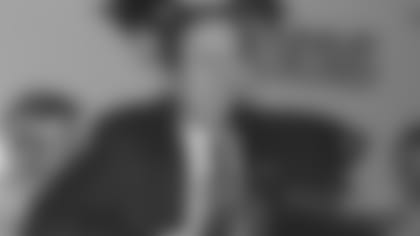 His first order of business was basically to clean house, and those of us who were around at the time noticed immediately. Veterans were either sent packing or were clearly living on borrowed time. That 2000 team was so short on talent that it initially had four quarterbacks, the last of which has gone on to accomplish a thing or two in his two decades in New England.
The team finished 5-11, but in a lot of ways was more enjoyable to watch than its more talented predecessor the year prior. Belichick was instilling some toughness and accountability into his program, and all it took was one offseason to completely change the football landscape in New England forever.
The Patriots signed nearly two dozen free agents heading into the 2001 season. Any of the problem veterans that survived the initial purge were now gone as well. The group welcomed the defending NFC champion New York Giants to training camp that summer, and it was easy to see the Patriots were on their way back to respectability.
Few could have envisioned the Super Bowl title that would ensue, but watching those camp practices showed a renewed focus, not to mention an upgrade in overall talent.
Tom Brady eventually replaced the injured Drew Bledsoe, and Belichick now had the type of mistake-free quarterback he needed to make his system go. The 2001 Patriots won their final nine games en route to the title, and Belichick and Brady haven't stopped winning since.
The numbers are staggering:
6 Super Bowl titles
9 AFC titles
17 AFC East division titles
Career record – 302-139 (.685)
Regular season – 273-127 (.683)
Postseason – 31-12 (.721)
Patriots record – 267-94 (.740)
Perhaps the most amazing aspect of Belichick's greatness is his unwavering consistency. Whether it be that day's meeting, a spring OTA session, a camp practice, preseason game or the Super Bowl, the coach's focus always seemed to be in one place only – on the specific task at hand.
"We're just trying to get the quarterback-center exchange down," he would often say during the offseason when asked about potential holes on the roster or other future problems down the road. While it was a way for Belichick to avoid offering any specifics, it also showed his ability to maintain focus on even the most mundane football tasks.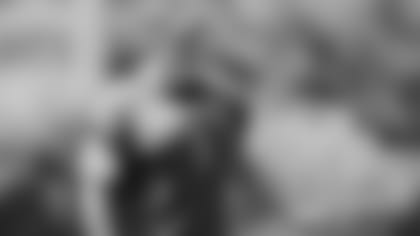 Watching him go about his daily business can be striking at times. With his trademark whistle spinning on his finger, Belichick commands the attention of his team on the field at all times. It's almost mesmerizing to witness if for no other reason than his consistent approach and commitment to remain on top.
There have been many behind the scenes NFL Films documentaries about Belichick showing the coach in his much younger days on the practice field. Aside from the graying of his hair, it would be impossible to distinguish Bill Belichick circa 2005 from the one who just wrapped up his 20th season with yet another division title.
The tone and demeanor are almost always the same, and the message is unwavering. His Patriots have been consistently the most prepared team in football, and watching the Patriots dominate in virtually any and all situations over the years has been striking.
For 20 years we've had front row seats for the greatest dynasty in the history of sports. All the while Bill Belichick has been at the helm, twirling his whistle and preparing his team for any and all possibilities. There has been and will continue to be plenty of speculation on Brady's future, but no such drama exists with the coach.
He appears to be the same guy today that he was back in 2000, when fans were wondering why Kraft would give up draft picks to get him. Only now he's the greatest coach of all time, and the best part is he seems like he has no intention of stopping anytime soon.