Patriots quarterback Drew Bledsoe was named the NFL's AFC Player of the Week and Miller Lite Player of the Week for his performance in Sunday's 28-19 win over the Denver Broncos.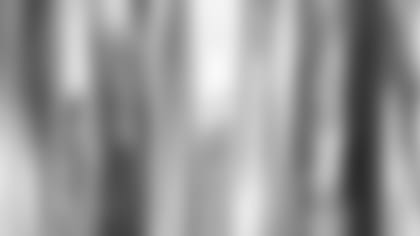 ]()
            Bledsoe enjoyed his finest game of the 2000 season in leading New England to its first victory of the season. He  completed 18-of-27 passes for 271 yards and four touchdowns. Bledsoe connected on seven of his first eight passes for two of the scores as the Patriots jumped in front, 14-0, en route to their first victory at Denver's Mile High Stadium since 1968, a streak of 11 defeats.  

In addition to those totals, Bledsoe also became the Patriots all-time leading passer with a second quarter screen pass to Kevin Faulk. He passed Steve Grogan's total of 26,886 yards with the 26-yard completion to Faulk, and now has thrown for 27,033 in his seven-plus seasons with the Patriots.
Bledsoe's four touchdown passes also matched his career high, which he has done nine times. He hooked up with Troy Brown for the first two, then hit rookie J.R. Redmond and Terry Glenn. The 12-yard pass to Redmond was the running back's first career touchdown