It didn't take long for recently released Patriots wide receiver Vincent Brisby to find a new job.
The eighth-year veteran will sign a contract with the New York Jets on Wednesday, according to a spokesman for Brisby's agent, Michael George.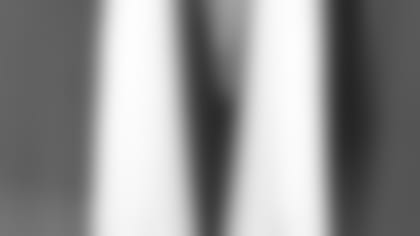 ]()
             Brisby was released by the Patriots Monday afternoon in a move that came as a surprise to most observers as well as teammates. Speaking to the media Tuesday, Head Coach Bill Belichick said, "We gave Vincent a lot of opportunities in mini-camp and during training camp. He worked hard and was very professional. We wanted to get Troy [Brown] and Terry [Glenn] on the field at the same time. I didn't want to just move Vincent down the depth chart and then wait to release him at the end [of training camp] when everybody's [roster] is filled up. He performed the best he could while he was here and I think he'll end up on somebody's roster this year."  

That "somebody" will be the division-rival Jets where he will play for several coaches he is familiar with from their days as assistant coaches in New England. Since Keyshawn Johnson was traded to the Buccaneers, the Jets have searched the wire actively for receivers who may be able to replace Johnson's production.
Brisby had his best years under Bill Parcells from 1993-1995 when he caught 45, 58 and 66 passes, respectively. He then missed almost the entire 1996 season with a hamstring injury and never regained a legitimate playing opportunity under Pete Carroll. In fact, Brisby's believes that Carroll didn't like him and that his lack of playing time was a personal thing, allegations Carroll denies.
Regardless, Belichick obviously shared Carroll's thoughts about Brisby – a player he all but awarded the starting job back on July 21 when he said the job was "Brisby's to lose." Apparently, Troy Browns' consistently impressive play was enough to make Brisby and his $750,000 cap hit expendable. Also, Brisby must not have performed to Belichick's liking as the starter in the first two preseason games.
He essentially re-joins Parcells, who is the Jets director of football operations, as well as Head Coach Al Groh, Assistant Head Coach Maurice Carthon, and other assistants Ray Hamilton and Mike Sweatman – all who coached in New England while Brisby was a Patriot.
In other news, Boston sports radio station, WEEI, is reporting that the Patriots 2000 fifth-round draft pick, tight end Dave Stachelski, who also was released Monday, signed with the New Orleans Saints.