TELEVISION: This week's game will be broadcast by the Patriots Preseason Television Network on Friday, August 25 at 7:00 p.m. ET and can be seen in every New England state, as well as Alaska and Hawaii. The preseason network's flagship station is WBZ-TV CBS in Boston. WBZ-TV's Dan Roche provides play-by-play and is joined by former Patriots tight end Christian Fauria in the broadcast booth. Former Patriots linebacker Matt Chatham will provide sideline analysis along with WBZ-TV's Steve Burton. Patriots Football Weekly's beat writers Paul Perillo and Andy Hart will also provide insight and analysis.
Patriots Preseason Television Network
Massachusetts
Boston, Mass. WBZ-TV Ch. 4
Springfield, Mass. WWLP-TV Ch. 22
Connecticut
Hartford, Conn. WTNH-TV Ch. 8
Maine
Portland, Maine WMTW-TV Ch. 8
Bangor, Maine WVII-TV Ch. 7
New Hampshire
Manchester, N.H. WMUR-TV Ch. 9
Rhode Island
Providence, R.I. myRITV Ch. 64.2
Vermont
Burlington, Vt. WCAX-TV Ch. 3
Alaska
Anchorage, Alaska KYUR-TV Ch. 13
Fairbanks, Alaska KATN-TV Ch. 2
Juneau, Alaska KJUD-TV Ch. 8
Hawaii
Honolulu, Hawaii KFVE-TV Ch. 5
RADIO: 98.5 FM, The Sports Hub, is the flagship station for the Patriots Radio Network. A complete listing of the network's 40 stations can be found **here**. Play-by-play broadcaster Bob Socci will call the action along with former Patriots quarterback Scott Zolak, who will provide color analysis.  The games are produced by Marc Cappello.
DIGITAL: Patriots.com and the National Football League are once again giving fans the opportunity to follow every minute of NFL action this season. Scout the Patriots and the rest of the league like a pro with a full suite of enhanced audio and video services for your computer or mobile/tablet devices.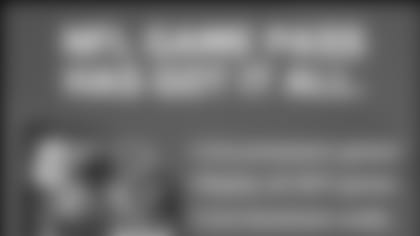 Game Pass:
EVERY GAME, ALL SEASON!
Live Out-of-Market Preseason Games
Replay Every Game, All Season
NFL Films Archive
Coaches Film
Condensed Games
Watch on your smart phone or tablet with the NFL Game Pass app
Watch on your Connected TV on PS4, Roku, Amazon Fire TV, Android TV and Google Chromecast. Coming soon to Xbox One and Apple TV.
PREGAME AND POSTGAME SHOWS:
Dunkin' Donuts Patriots Pre-Game Social
Join us two-hours before every Patriots game on the Patriots.com homepage for the Dunkin' Donuts Pre-Game Social online radio broadcast and fan chat. Host Jim Murray is joined by Patriots Football Weekly's Paul Perillo and Andy Hart to preview all the action and get the fans take heading into each game. The broadcast is also available on the **Patriots official apps for iOS and Android**.
Xbox One Patriots Postgame Show
Immediately after the game join host Jim Murray along with Patriots Football Weekly's Paul Perillo and Andy Hartas they break down all the action. You'll hear live press conferences, exclusive player interviews and more on the Xbox One Patriots Postgame Show exclusively on Patriots.com Radio and the **official apps for iOS and Android**.