INDIANAPOLIS – New England could certainly be in the market for an offensive lineman in the draft, and there's at least one who has the Patriots on his mind.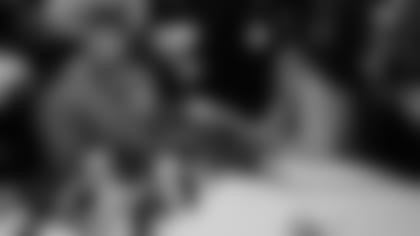 Baylor tackle Spencer Drango was asked if he watched any NFL tackles closely and a Patriot was the first name out of his mouth.
"I really like Nate Solder and Tyron Smith," Drango replied. They're very technique-oriented guys. They're both hard workers, the tenacity they both have is something I aspire to."
When asked if he'd ever met Solder, Drango said he hadn't but still admired his work.
"From what I hear he's a really hard worker," Drango explained of his connection to the Patriots left tackle. "He's kind of a technician guy and doesn't ever quit. You rarely see him get beat."