In pregame ceremonies, Big Papi made a grand entrance to serve as one of the team's honorary captains. Ortiz walked out of the tunnel in a Tom Brady jersey to a standing ovation after a video highlighting memorable moments from his hall of fame career was played. The highlight reel included some of his many clutch home runs, laughs with Patriots players and his speech at Fenway Park after the 2013 Boston Marathon bombings.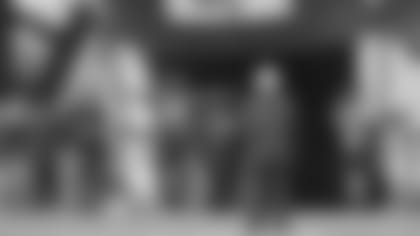 The Boston Red Sox legend announced his retirement before the start of the season, and the Patriots are one of many teams to honor Big Papi's 20-year-career. Big Papi was greeted on the field by Robert Kraft, Bill Belichick and many players with whom he has become familiar throughout his tenure in Boston. Mr. Kraft presented him with a custom "Big Papi" Patriots jersey on the field, which he donned over his No. 12. He then joined the captains at midfield for the coin toss prior to the start of the home opener against the Dolphins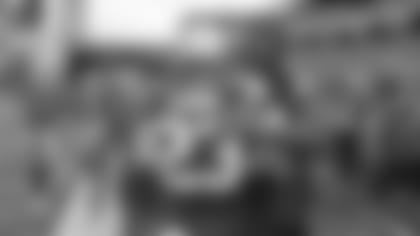 It's been a busy week for Ortiz. With the Yankees in town for a four-game series, Big Papi blasted a solo home run in the eighth inning of Thursday's game to pass Mickey Mantle as 17th on the list of all-time home run leaders. After taking a break and watching some football, Ortiz had to head back to Fenway Park for the series finale against the Yankees Sunday night. 
Even after Ortiz swings the bat for the last time, Sunday's special appearance is proof that he will always be welcome for a visit at a Patriots game. 
RELATED LINKS