PHILADELPHIA – The Patriots and Eagles got together for the first of two joint practices at Philly's NovaCare Complex and the teams put together a couple of hours of solid work. Most of the good stuff from the visitors came on defense, while the offense – in particular quarterbacks Cam Newton and Mac Jones – struggled through some tough times.
In fairness, the offense was stripped of its dynamic pair of tight ends as Hunter Henry (shoulder) and Jonnu Smith (foot/ankle) both did not take part. Henry was in pads but did not take part in anything against Philadelphia while Smith spent the morning rehabbing at the facility.
New England's offense almost certainly will feature a lot multiple tight end looks, and without arguably the team's two best weapons, things were sluggish. That only got worse when Matt LaCosse was forced to leave the action after taking a questionable hit from Derek Barnett. LaCosse ran a crossing route and Newton's pass led him a bit too much and put him in harm's way, allowing Barnett to deliver a shoulder to the tight end's head.
Under game conditions it was probably worthy of a penalty but in a practice setting it definitely appeared to cross the line. It didn't look intentional but the results had LaCosse walking off with trainers and likely evaluated for a concussion. He did return later but watched the remainder of practice.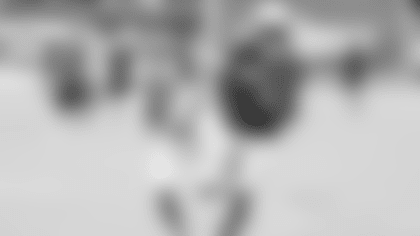 With few options to turn to at tight end, Newton and Jones leaned on Nelson Agholor, Kendrick Bourne and Jakobi Meyers with some N'Keal Harry, Kristian Wilkerson and Gunner Olszewski sprinkled in. That group had some trouble consistently separating from Eagles defensive backs. Darius Slay in particular seemed to do a nice job on Agholor, particularly early.
However, Agholor bounded back and was able to grab a few in 11-on-11 periods, and Bourne made his share of catches as well. Harry ended practice by getting behind the defense on a fade down the left sideline and snaring Jones' perfectly thrown ball just over the defender's reach for a touchdown.
"It's big to get out here against another team," Newton said. "Anytime you get the opportunity to go out and play against people you're not familiar it's great. Days like this it's really easy to find juice and enthusiasm."
Newton finished up by alternating one of his best plays of the day with an interception soon thereafter. He hit Agholor with a laser down the middle during the late hurry-up work, setting up the Patriots inside the Eagles 10. But a few snaps later saw Newton force one to Devin Asiasi and nearly get picked, and on the next play he wasn't as lucky and linebacker Eric Wilson came away with the interception. The final play did come with a caveat, though, as it was a late-game scenario where Newton felt he had to take a chance.
"It was third down and we were down 4," he explained. "Rather than taking a sack and I knew I needed to give somebody a chance to make a play. I know our job is to protect the football but given the circumstances, there were only 7 seconds left, I was trying to give my guy a chance."
Jones, who was wearing a brace on his left knee for the first time this summer, struggled to find open targets. He forced several balls into heavy coverage and was fortunate to come away without picks on at least three occasions, two of which were dropped by safety Andrew Adams. Despite the struggles, he also enjoyed the chance to work against another defense.
"Obviously Philly gave us some different looks out there," Jones said. "It was a good opportunity to learn and it was a really good practice, and I'm looking forward to another one tomorrow."
Beyond the offensive struggles, here are one man's impressions of Day 14 of Patriots training camp.
*With Chase Winovich being activated off PUP on Sunday, that leaves just six players that we have yet to see this summer – Jarrett Stidham, Stephon Gilmore, Terez Hall, Byron Cowart (PUP) and Cameron McGrone and Joshuah Bledsoe (NFI). Beyond that group, there were several others not taking part on Monday. That list was headlined by the aforementioned tight ends but also included Lawrence Guy, Nick Folk, Anfernee Jennings, Tre Nixon, Myles Bryant and Joe Cardona.
*The Patriots also made some cuts over the last two days, letting four players go ahead of Tuesday's first cutdown day when teams have to be at 85 on the roster. Marvin Hall, David Wells, Jerald Hawkins and Rashod Berry all were let go, leaving just one remaining transaction before the deadline.
*It's always interesting to watch how different teams prepare for practice and one thing I noticed about the Eagles wide receiver drills were the way they used pads to distract their pass catchers. The Patriots use similar tactics with pads attached to sticks, but usually they stand in front of the receivers and try to shield their vision. Philly's staff used the pads on deeper passes while trying to disrupt the vision downfield. A little wrinkle I hadn't noticed before.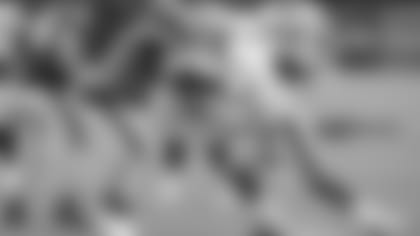 *The Patriots changed things up and had the defense wearing white while the offense wore blue. Normally it's the other way around. Philly wore green on offense and white on defense.
*Slay took care of Agholor on a couple of occasions early on during 1-on-1 drills. Agholor appeared frustrated at times and later dropped an easy pass.
*Meyers made a terrific catch during that period, high-pointing a Jones pass over cornerback Avonte Maddox for a big play.
*On the flip side, J.C. Jackson had some trouble with the speedy Jalen Reagor. The second-year wideout out of TCU got over the top of Jackson for a deep ball touchdown, then later created plenty of separation on a deep crossing route. Jackson has been excellent throughout camp so watching him give up some plays was surprising.
*Neither offense was particularly sharp for most of the 11-on-11 work. Quarterbacks on both sides were often holding the ball and taking what likely would have been sacks. Henry Anderson got to Jalen Hurts one rep and Deatrich Wise was a constant presence as well. The Patriots rotated liberally up front, and with Guy out it gave rookie Christian Barmore a chance for some higher level reps. He joined Davin Godchaux inside of Matt Judon, Wise and Anderson at times. Carl Davis, Akeem Spence and Montravius Adams all worked in as well.
*The secondary had some different looks on Monday due to some reshuffling on the fly. Jonathan Jones got nicked up at one point, forcing Jalen Mills to move inside to the slot while Joejuan Williams took over on the outside. Jackson's play improved during 7-on-7 work, most notably on a play where he made a strong break on the ball to break up a Joe Flacco pass near the sideline.
*The lack of depth at safety is noticeable as Devin McCourty, Adrian Phillips and Kyle Dugger are forced to take almost all of the reps on the back end. Bryant is out due to injury and he had been working at safety prior to his injury. So those three worked in a group with Michael Jackson, D'Angelo Ross and Justin Bethel against the Eagles second offense.
*Judon came up with a pick-six when Hurts' pass to Dallas Goedert was badly off the mark and deflected off the tight end's hands. Judon made the bobbling pick, and when he returned to his teammates he and Mills enjoyed a nice little celebration before going back to the huddle.
*The Patriots worked a lot on the running game during the first series of 11-on-11s but seemed to have a tough time breaking through. James White was able to find some space on one play, but Damien Harris, Sony Michel and Rhamondre Stevenson didn't have much luck. In particular it seemed Fletcher Cox was giving Shaq Mason some trouble.
*After making some waves earlier in camp, wide receiver Kristian Wilkerson has been struggling of late. He's been having problems with drops and that was the case again Monday. He dropped a crosser from Jones to start the final two-minute drill and had a couple of catchable balls fall incomplete in the game against Washington as well. Wilkerson has shown flashes of ability but needs to find more consistency.
*Jones finish to his two-minute drill was a roller coaster for sure. After Wilkerson's drop, he forced a deep throw to Olszewski and was lucky Adams dropped it. He then hit Olszewski down the middle for a first down but then was forced to scramble and throw one away before trying to force one into heavy traffic down the middle toward Harry. It was probably the worst stretch of the day for the rookie at that point, but he followed it with one of his best throws of the summer to Harry for a touchdown.
*Eagles veteran tight end Zach Ertz and his wife Julie, a member of the US women's national soccer team, chatted before practice with Bill Belichick.
*Always interesting to watch the players interact with one another after joint practices. Centers David Andrews and Jason Kelce spent quite a bit of time chatting, as did Jones and his former college teammate Landon Dickerson.
*In addition to Newton and Jones, Kyle Van Noy, White, Agholor and Mills were among those chatting with the media after practice.
*The teams will go at it again on Tuesday with practice set to kick off at 10 a.m. We will have you covered on Patriots.com as well as with "Patriots Unfiltered," our two-hour radio show/podcast where we will bring you all the action as it unfolds.