Será talvez o ataque mais potente que os Patriots vão encontrar nesta temporada de 2016. E o motor desse ataque é o *running back *Le'Veon Bell.
Os Steelers chegam a Foxboro com uma séria de nove vitórias consecutivas, incluindo duas nos play-offs, 30-12 sobre Miami e na semana passada, 18-16, frente a Kansas City. E Bell tem sido o grande destaque nesses nove jogos, pois acumulou 1.129 jardas no jogo corrido, mais 336 jardas em receções, o que resultou em 13 touchdowns. Ao todo, são 163 jardas por jogo, só da sua parte.
Nos dois jogos dos play-offs Bell conseguiu 337 jardas no jogo corrido, total que apenas foi superado por Terrell Davis, que em 1998 registou 377 jardas.
Para se ter uma ideia mais exata da importância de Le'Veon Bell no ataque dos Steelers basta mencionar que Bell por média faz 27,5 corridas por jogo e ainda acrescenta 4,3 receções.
Desnecessário será dizer que os Patriots estão devidamente informados do impacto que Bell poderá vir a ter no jogo de domingo.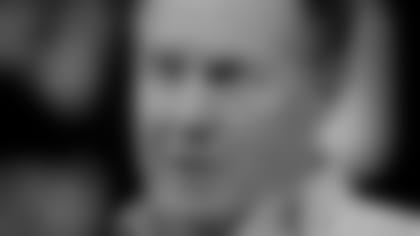 "Defensivamente ele obriga-nos a sermos verdadeiramente disciplinados," disse o treinador Bill Belichick. "Se entrares muito rapidamente, isso abre alas e abre espaços. O Le'Veon [Bell] tem uma grande velocidade explosiva nos espaços vazios.
"A única maneira de o parar é através do esforço coletivo da defesa. Não há nenhum jogador que o consiga parar sozinho. Vai ser preciso que todos [os defesas] façam um bom trabalho num número de áreas diferentes em toda a frente e depois fazerem um bom trabalho com os tackles."
"Le'Veon Bell, obviamente é um jogador muito perigoso. [Ele] realmente faz um ótimo trabalho no jogo corrido e no jogo aéreo," acrescentouMatt Patricia, o coordenador defensivo dos Patriots. "[Ele é] realmente muito dinâmico na sua habilidade em fazer com que os adversários falhem os tackles *quando surge em espaços livres. [É um] corredor com muita paciência. É um estilo diferente de jogo de corrida, pois ele chega à *line of scrimmage e depois encontra o espaço vazio e tem este arranque explosivo incrível que lhe permite isolar-se."
Para Matt Patricia, neutralizar Le'Veon Bell vai exigir um trabalho coletivo da sua defesa.
"Vamos ter que jogar bem tecnicamente, e tentar fazer um bom trabalho na* line of scrimmage, utilizando o nosso pessoal e derrotando os bloqueios, fazer as coisas que sabemos fazer, e completar os *tackles, tendo a certeza que fazemos um grande trabalho no tackling e a agarrar [os adversários]," explicou Matt Patricia. "Vai ser necessário um esforço de toda a equipa para parar o jogo corrido, é o que vamos precisar."
ALAN BRANCH PODERÁ SER DECISIVO
Um dos jogadores que poderá decisivo neste tipo de jogo é o defensive tackle Alan Branch.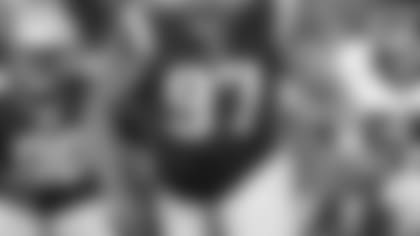 "O Alan [Branch] tem feito um excelente trabalho para nós durante toda a temporada," concordou Matt Patricia. "Eu penso que ele realmente tem tentado jogar com boa técnica, é grande, ele é comprido, e realmente compreende o que é o jogo corrido, semana após semana, porque muda. Ele realmente faz um bom trabalho com tudo isso, o que nos permite colocá-lo em algumas posições diferentes e mudá-lo.
"Ele tem feito um bom trabalho, tal como todo o grupo em termos gerais, pois têm realmente tentado melhorar – o Malcom Brown, o Vince [Vincent] Valentine – usamos muitos jogadores a entrar e sair. Mas penso que em termos gerais em relação ao Alan, acho que ele tem feito um excelente trabalho para nós no interior."
No jogo da sétima jornada, a 23 de Outubro, os Patriots, que acabariam por ganhar 27-16, fizeram um excelente trabalho frente a Bell, que conseguiu apenas 81 jardas em 21 transportes, uma média de 3,9 jardas por transporte. Além disso, os Patriots já não permitem que um running back adversário ultrapasse as 100 jardas em jogo corrido desde Novembro de 2015, e a fasquia das 100 jardas só foi alcançada pelos adversários em apenas quatro dos 32 jogos dos play-offs orientados por Bill Belichick.
No entanto, não se pode esquecer que Landry Jones foi o titular a quarterback nesse jogo porque Ben Roethlisberger estava lesionado. Por outro lado, as defesas que os Steelers enfrentaram nos play-offs, Miami e Kansas City, foram das piores a defender o jogo corrido, números 22 e 26 numa liga com 32 equipas.
Ainda mais impressionante é o facto de nenhum running back ter conseguido mais do que 90 jardas contra os Patriots nos últimos 24 jogos.
Seja como for, Alan Branch [6 pés-6, 1,98m; 350 libras, 169 kilos] decerto vai estar no centro da defesa a tentar anular o jogo corrido dos Steelers.
A CONTROVÉRSIA COM ANTONIO BROWN
Antonio Brown é considerado um dos melhores receivers da NFL. Porém, nos últimos dias tem criado manchetes não devido à exibição que contribuiu decisivamente para a vitória da equipa, mas sim graças a um incidente ocorrido imediatamente após a conclusão do jogo em Kansas City. Utilizando o telemóvel, no balneário, sem dizer nada a ninguém, transmitiu em direto o que se estava a passar, incluindo palavras do treinador Mike Tomlin a fazer comentários insultuosos sobre os Patriots.
 Conforme seria de prever, Antonio Brown não ficou nada bem nesta fotografia.
"Foi uma tolice da parte dele ter feito isso," disse Mike Tomlin durante a conferência de imprensa de terça-feira. "Foi egoísmo da parte dele ter feito isso. Foi falta de consideração da parte dele ter feito isso."
Ben Roethlisberger, que também falou para os colegas em Kansas City, em declarações prestadas a uma estação de rádio de Pittsburgh, a 93.7 The Fan, indicou estar "um tanto desiludido" com o colega de equipa, e teria preferido que Brown "estivesse a ouvir o que o treinador e eu estávamos a dizer em vez de estar no outro lado do balneário a filmar."
Os Patriots não se meteram no barulho.
"Como vocês sabem eu não estou na Snapface, nem em nada disso, portanto não entendo isso," disse Bill Belichick na entrevista semanal na WEEI. "Estou realmente preocupado é em preparar a nossa equipa para jogar. Não estou muito preocupado com o que colocam na Instantchat, ou seja lá o que for."
"Não quero saber disso," acrescentou o linebacker Dont'a Hightower. "Porquê, isso é suposto magoar os meus sentimentos?"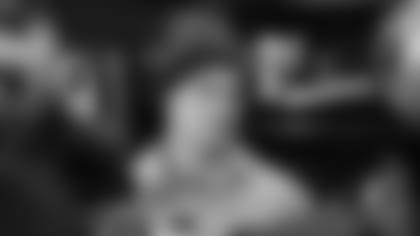 "Aqui estamos 100% [a pensar no] football," acrescentou o* wide receiver* Chris Hogan. "Não tem nada a ver com algo que se passa lá fora, entre os meios de comunicação social, ou seja o que for fora do football. Quando chegamos aqui, é 100% football, só estamos focados nisso."
"Estamos a jogar na final da AFC," acrescentou Matthew Slater, capitão das equipas especiais. "Se não consegues estar motivado para jogar este jogo, então estás no desporto errado."
Em campo, Antonio Brown decerto vai estar no centro das atenções gerais. Contra Kansas City, o quarterback Ben Roethlisberger totalizou 224 jardas, e 108 foram em passes para Brown. E no jogo em Outubro, contra os Patriots, Brown acumulou 119 jardas.
Nos quatro jogos que fez contra os Patriots, onde conseguiu apenas uma vitória, Brown tem conseguido, em média, 94,3 jardas por jogo, com três touchdowns.
A fórmula para tentar neutralizar Brown tem sido atingí-lo sempre que possível no início das jogadas, pois o desgaste acaba por reduzir a sua eficácia. Assim, neste dois jogos dos play-offs, Brown conseguiu apenas duas receções, totalizando seis jardas, nas duas segundas partes.
A DEFESA DOS PATRIOTS MUDOU
Além disso a defesa dos Patriots mudou drasticamente desde o jogo de Outubro, altura em que a equipa técnica ainda não tinha decidido quem seria o segundo cornerback, para jogar no lado oposto a Malcolm Butler. Eric Rowe fez a sua estreia naquele jogo e tem vindo a aumentar gradualmente a sua participação na secundária, e Logan Ryan, que está numa forma sensacional, participou em apenas 31 das 73 jogadas da defesa em Outubro.
Finalmente surge o *quarterback *Ben Roethlisberger.
Contra Kansas City, o ataque dos Steelers teve uma noite de pouca inspiração, já que os 18 pontos surgiram em seis field goals por Chris Boswell.
Roethlisberger por cinco vezes conseguiu levar o seu ataque até à linha de 30 jardas de Kansas City, mas não conseguiu nenhum touchdown. Nesses drives completou apenas seis de 15 passes, num total de escassas nove jardas e não conseguiu nenhuma primeira descida, sendo intercetado uma vez.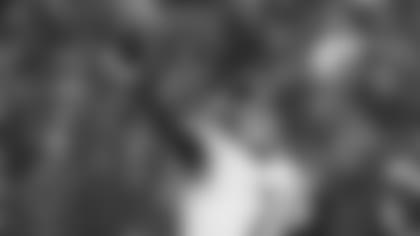 Este tipo de rendimento até nem deveria causar grande estranheza, porque as estatísticas de Roethlisberger fora de casa são sempre mais fracas. Em Pittsburgh completa 70,9% dos seus passes, percentagem que fora de casa desce para 59,9%. E o total de jardas por jogo, em passes, também sofre o mesmo declínio, 301,7 jardas em casa, 236,4 fora. O mesmo acontece com o rácio de touchdowns para interceções, 22-7 em casa, 9-9 fora. E a quebra no quarterback rating ainda é mais acentuada, 81,5 em casa, 48,8 fora de Pittsburgh.
Nos oito últimos jogos dos play-offs tem mais interceções, 10, do que* touchdowns*, 7.
Em termos comparativos, a defesa de Kansas City foi um pouco melhor do que a dos Patriots em touchdowns na red zone, 45,6% contra 51,%. Mas nos três últimos jogos a defesa de Foxboro melhorou substancialmente nessa área, reduzindo para 28,6% a margem de* touchdowns* consentidos na red zone.
Além disso, os Patriots consentiram em média menos 42 jardas por jogo do que os Chiefs, e só permitiram que os adversários pontuassem em 26,7% dos seus drives, o melhor registo da liga, muito superior a Kansas City, 33,5%.
Portanto, as estatísticas não são muito favoráveis a Ben Roethlisberger Mas, mesmo assim a defesa dos Patriots está-se a preparar para um jogo de máxima dificuldade.
"Sim, sem dúvida," reconheceu o defensive lineman Trey Flowers. "O Ben Roethlisberger é um excelente quarterback e os jogadores a quem ele pode entregar [a bola] - tens o Bell [Le'Veon], tens o [Antonio] Brown, e todos os outros jogadores nos lugares de habilidade, que podem completar uma jogada em qualquer altura do jogo. Vai ser um grande teste para nós. Vamo-nos preparar para eles e esperar que consigamos a vitória."
As 'abelhas assassinas', ou os três Bs, nomes pelos quais são conhecidosBen Roethlisberger, Brown e Bell, são considerados o grande obstáculo para esta defesa dos Patriots. Mas, estatisticamente, não há motivo para grandes receios, pois em Foxboro acredita-se que ainda não será desta que os Patriots vão sofrer a sua segunda derrota em finais da AFC disputadas em casa.