PHOENIX - Dispatches from day three of the NFL's annual meeting, which was highlighted by the coaches Tuesday breakfast with the media…..
* The idea that a team can improve via addition by subtraction is perhaps going to be put to the ultimate test in Pittsburgh this season. The Steelers lost two elite but problematic players in receiver Antonio Brown, who was traded to Oakland, and running back Le'Veon Bell, who signed with the Jets in free agency after sitting out the entire 2018 season.
I put the familiar addition by subtraction adage to Pittsburgh coach Mike Tomlin on Tuesday morning and asked him if he thought it was a valid theory for his 2019 Steelers?   
"We'll see, you know," he said. "I know we got some plays that need to be made, so somebody's got to make them. I know we had a Pro Bowl receiver (Ju-Ju Smith-Schuster) that was on our team last year that is still on our team and we have a Pro Bowl running back (James Conner) that was on our team last year that's still on our team. They better make plays and we better acquire and develop people to assist them in the making of plays."
Otherwise the Steelers might not even make it to 9-6-1 this season, matching their 2018 record, when they missed the playoffs for the first time since 2013. Whether Tomlin acknowledges it or not, this season shapes up as a crucial one for him and his team, given the events and at times dysfunction of 2018 and early 2019.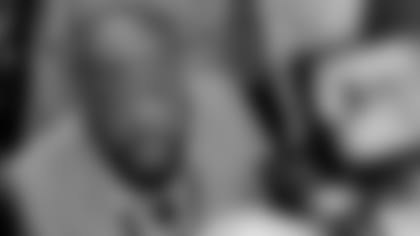 Tomlin did the expected Tuesday and didn't really delve into the messy divorces the Steelers had with Bell and Brown, and he threw his support behind Pittsburgh starting quarterback Ben Roethlisberger, who has been criticized by former Steelers for his lack of leadership, or style of leadership.
"I have no problem with his play or his leadership," Tomlin said of Roethlisberger. "I've heard some of the scuttlebutt of which you mentioned. I have no reaction to former Steelers and things of that nature. We were a 9-6-1 football team last year. We all need to look in the mirror in terms of what we do and how we do it, starting with me.
"So that's the approach I'm taking and that's the approach I'll ask him to take. Not in response to any criticism from the outside or anything of that nature. Just in doing what's appropriate in terms of us being as good as we need to be."
* Tomlin had an interesting blast from the past to share in reacting to the news of Rob Gronkowski's retirement in New England. Rather than highlight any particular time his Steelers battled Gronk in the past nine years, Tomlin spoke of their first meeting, 12 years ago.
"It's funny, my memories go beyond competing against him," Tomlin said. "My first year on the job (with the Steelers) in 2007, I go to a Dapper Dan banquet and sit on a dais, and he's on the dais. He's a 12th grader from Woodland Hills, and he was Gronk, and we had one of those Gronk interactions. But I didn't know he was Gronk at that time.
"I always smile when I think about that interaction and the first time having met him. He was just full of life and uninhibited in how he interacted with people and enjoyed the evening. I often think about that when I think about some of the wild accomplishments he's had as a professional. That spirit is authentic and it has been."
* On one level I suppose I get the narrative about the Dolphins supposedly "tanking" their 2019 season, because they know they're not going to be playoff contenders and want to draft as high as possible in 2020, when there are thought to be potential franchise quarterback candidates in the draft.
But it's a lazy idea, because does anyone really think new Dolphins coach Brian Flores wants to lose in his rookie season, after dreaming about getting an NFL head coaching job for years? Or that new Miami starting quarterback Ryan Fitzpatrick is down with the plan to tank, and will do his best to give away games?
Tanking is someone else's term for a serious rebuild, and that's what the Dolphins are undertaking. They're trying not to take the shortcuts to success that haven't worked in the past for them. No Frank Gore or Danny Amendola signings this year. Figure out a plan, find a way to get a franchise quarterback, either in this year's draft or next, and stick to the timetable you're committed to. The rest is just semantics and low-hanging fruit.
Oh, and Flores doesn't like the tanking theme one bit.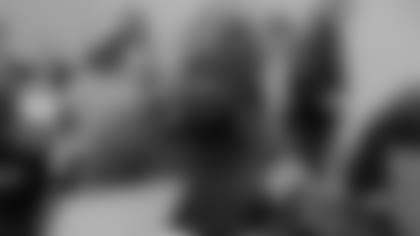 "The term tanking, I think it's disrespectful to the game," Flores told reporters. "I really do. I don't like that term. I don't like when people use it. This game has done a lot for me, personally. Football has really leveled the playing field for me as a person. It's really the one thing that leveled the playing field, so to disrespect the game and use that term, it stirs something up inside of me, to put it nicely.
"I'm going to go into every game trying to win. That's always going to be my objective. I'm going to go into anything I do trying to win. I'm going to try to instill that into everybody I come across. No, there's no tanking. You can write that over and over and over again."
* To no one's real surprise, the NFL opted to table the Chiefs' proposal to change the overtime rules, allowing each team a possession in the 10-minute extra period. When the league knows a rules proposal has little or no chance of passage, it often takes an informal straw poll of owners and then chooses to table the initiative until an upcoming owners meeting. That would in Key Biscayne, Fla., from May 20-22.
But don't expect the overtime proposal to get a ton of further study and discussion between now and then. Many times tabling a proposal is a means to effectively killing it, or at least burying it way, way, way on the league's back burner. The Chiefs reportedly plan to re-tool their proposal and have it apply only in the postseason, hoping to garner more support.
Multiple league sources here this week said there was no widespread desire for changing the overtime rules. The statistical data the league's Competition Committee presented does not support the idea that the current system of allowing a team to win the coin toss and score a first-possession touchdown to end the game - as the Patriots did in both Super Bowl LI in Houston against Atlanta and against Kansas City in the 2018 AFC Championship - is unfair.
"The fact that it's being talked about I think is good," Chiefs coach Andy Reid said Tuesday morning, before the proposal was tabled. "We're not the only ones that are in that mix (of wanting OT changed)."
Kansas City may not be all alone in that desire, but the Chiefs certainly weren't in the majority at this meeting in that regard.
* It seems John Mara was right. The 4th-and-15 play that could have served as a sometime substitute for the onside kick was deemed to "gimmicky" for the NFL, because team owners voted down the Denver proposal on Tuesday. Even though it received strong support from the Competition Committee by a 7-1 vote.
The vote totals among owners were undisclosed, but the measure needed 24 votes for passage. Under the proposal - which some call the "Greg Schiano Rule," because the current Patriots assistant coach has been a proponent of it for years - once a game a trailing team could opt to not kick off after a fourth-quarter score and instead get the ball at their own 35 yard line. If they gain 15 yards on the play, they retain possession, thus replacing the onside kick.
In many ways, the traditionalists still run the game in the NFL, and the level of change offered by the 4th and 15 option must have been too dramatic for many owners, Mara among them.
* There's plenty to like about the Browns wonderfully unvarnished new coach Freddie Kitchens, but some wonder if the first-time head coach is up to the task to handling the suddenly high expectations that exist in Cleveland? He doesn't sound too cowed by the pressure of the job so far.
"Oooh, I'm scared to death of all of those (expectations)," Kitchens said, having fun with the narrative. "I mean, I really am. I don't know how I'm going to deal with it. I mean I really don't know if I'm ready for this job. I really don't, man. …. You guys are worried about me? Don't worry about me. I'll be fine."
Kitchens offered his own distinctive definition of pressure, and it has nothing to do with coaching an NFL team.
"Pressure's getting up in the morning, not having a job, having to feed a baby, your wife just left and you have no job," Kitchens said. "That's pressure. That's real life. This ain't pressure."
If all of that sounds like the lyrics of a country music song, well, there's probably some correlation there.
"Yeah, I listen to country music for a reason," Kitchens said. "Most of all those songs it seems like was written for me."    
* Kitchens hopes to make beautiful music with newly acquired Browns receiver Odell Beckham Jr., who he intends to start to get to know on April 1 when Cleveland opens its offseason program - two weeks earlier than Beckham was expecting to go back to work, since the Giants don't have a first-year coach and aren't allowed to report early.
"I'm anxious to get Odell there, get to know him as a person, and just kind of let him assimilate into the team and get going," Kitchens said. "He's no different than anybody else. He's a person. He's a human being. He has feelings. He's not some cartoon character that just pops up from the media per se.
"Two weeks ago his life was turned upside down. He didn't know he was getting traded. He had to take some time to see what life was going to be like now, post-New York. What he's going to realize is we've got some good coaches, good players, good people in our organization.
"He seems fired up and ready to roll. And that's exactly what we want him to do. Up until two weeks ago he thought his first reporting day was going to be mid-April. I know he wants to get there with his teammates, so I can promise you he's trying everything he can to be there on April 1."
* Wearing a very consciously selected silver shirt and black pants, Raiders coach Jon Gruden held court at the coaches breakfast, admitting he couldn't wait to leave the annual meeting later Tuesday and get back to work in Oakland. He has no further appetite for more debate on the rules-proposal front, and wants to get continue to immerse himself in draft preparation, with the Raiders owning three first-round picks and four of the draft's opening 35 selections.
The Raiders, with their multiple needs, Gruden said, are going to be a wild-card with options come draft time.
"We're wide open to moving up, we're wide open to moving back, we're wide open to just sitting there and taking the guy who falls to us," he said.
Gruden's honeymoon with new Raiders receiver Antonio Brown is the love story of the spring in the NFL. He can't wait to get the talented but controversial ex-Steeler in the building, and better yet, on the field.
"When I got permission to talk to Antonio from the Steelers, I was in the backseat of the car, my wife was driving," Gruden said, painting a somewhat strange word picture. "His enthusiasm to play is unlike most guys I've ever met, and when I sat down with him, I didn't want him to leave. I like being around guys like Antonio Brown.
"I like guys who will play a doubleheader. Brown would like two-a-days the way they used to be. He would like to run on that hill with Jerry Rice (at the 49ers old complex), I promise you. And he'd finish that hill with him, and he might beat him up the hill. That's what I'm going to try and get done. I'm going to try and get Rice and Antonio Brown to run that hill. I just love the guys that bring it ever day. He's going to challenge everybody, me included."
* After three years in Miami, Adam Gase stayed in the AFC East and now faces the same task as the new coach of the Jets: Beating Tom Brady. At least Gase had one of the most succinct lines of the coaches breakfast when asked how much longer does he think the 41-year-old Brady can continue to play?
"I don't know because I wake up and I feel like s- - - t and he's older than me," quipped Gase, who's 40. "He's unbelievable. I have a lot of respect for him, just everything he does, the way he takes care of his body. Everything he does in his life is to win, win on Sundays. He'll do that until the day he stops playing. He's not going to change. To me, I'm glad he's still playing because I'd rather go against the best."