With eight days remaining until the 2019 draft starts to take shape, it's a little murky out there. The scant information that flows in the league's draft rumor pipeline is sketchy at best, with few club executives I communicated with expressing confidence they have a handle on the how the top of the draft will unfold next Thursday night in Nashville.
One longtime personnel executive said he hasn't heard anything that he truly trusts, describing this year's draft as "non-descript'' and lacking in "interesting'' angles. Another said there are little to no rumors being floating just yet, with clubs seemingly guarding their information and opinions closer than ever before. If there's juicy scuttlebutt produced by this year's draft, it has yet to formulate and may not arrive until next week as we draw closer to the picking.
So for now, the first round feels like it's in a bit of a holding pattern, with the most pressing topic being the most obvious: The Cardinals and Kyler Murray. Will they or won't they become the match at No. 1 that has been anticipated for weeks now, even though some are reading the tea leaves that Arizona is prepared to stick with Josh Rosen at quarterback and either take a defender or trade out of the draft's top spot?
It's tempting to second guess Murray to the Cardinals. We've had long enough to accept it as conventional wisdom that re-thinking the pairing almost inevitably surfaces at this point in the endless draft build-up. But then I remember how much of a quarterback-driven league it is, how openly new Cardinals coach Kliff Kingsbury has fawned over the Oklahoma star, and how the stardom of the Chiefs' Patrick Mahomes and the Browns' Baker Mayfield likely affects how teams view Murray, who played and thrived in a similar pass-happy offensive system. If Murray is poised to be the league's Next Big Thing, can the bottom-feeding Cardinals risk missing out?
We'll have our answer soon enough, but until then here's my latest attempt to mock out the specifics of where the first round is headed: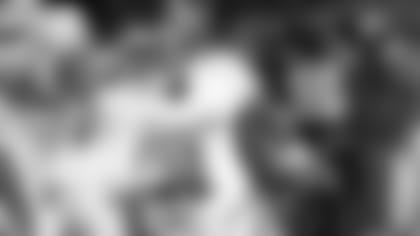 Kyler Murray, QB, Oklahoma: Contemplated having the Cardinals and pick-rich Raiders swing a deal for the draft's lead off spot, but then came the report Monday that Oakland in all likelihood won't be in the market for a first-round quarterback. It's probably killing Jon Gruden to not go for a new passer, but it's probably the right move given how many needs the Raiders have. I'm going to predict a top 10 trade for a quarterback a little lower, but it won't involve Murray or the Cardinals.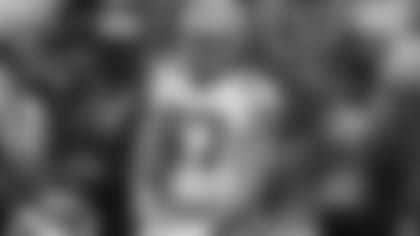 Nick Bosa, DE, Ohio State: The 49ers could certainly pull a mild surprise and turn in the card for Alabama's defensive lineman Quinnen Williams with this pick. But premium edge rushers are still one of the game's rarities.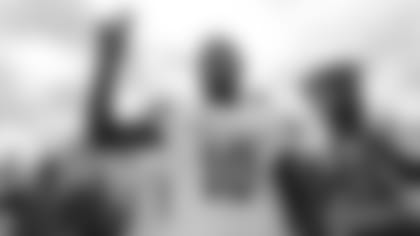 Ed Oliver, DT, Houston: The Jets still crave a trade-down scenario, but it takes two to tango. If they stick and pick, I'm giving them Oliver to add to middle of Gregg Williams' defensive front. Many evaluators believe he'll be a special talent for a long time and has a higher upside than Quinnen Williams.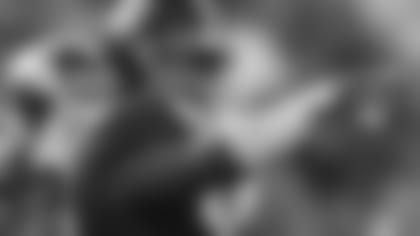 Quinnen Williams, DT, Alabama: Mike Mayock likes to say he's always willing to "pound the table'' for a prospect. The new Raiders general manager will be pounding away, making the case that Williams is a no-brainer as the best available player.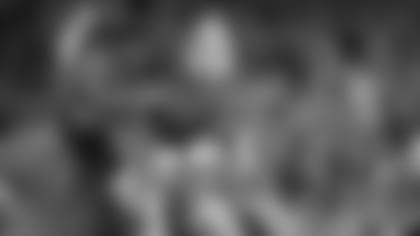 Josh Allen, Edge, Kentucky: This is the spot where teams interested in trading up for a quarterback are going to start eyeing. But give the Bucs the edge rusher they need and delay the QB intrigue for at least one more slot.
6. Cincinnati Bengals (via trade with New York Giants)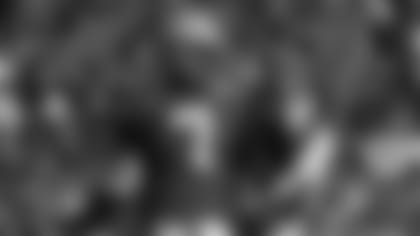 Dwayne Haskins, QB, Ohio State: With pass rushers Bosa and Allen both gone, the Giants should be open to dealing down five slots and acquiring more picks. It isn't like Mike Brown and the Bengals to boldly trade up into the top 10, but hey, these aren't the same old Bengals with rookie head coach Zac Taylor. Cincinnati lands an Ohio State star and new face of the franchise quarterback to develop for a year or two behind Andy Dalton. The key to the deal is getting ahead of No. 10 Denver, which is said to covet Haskins.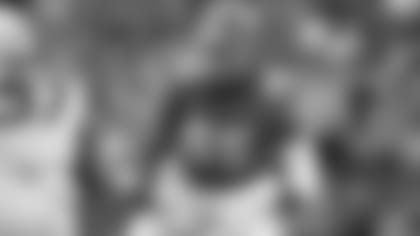 Jawaan Taylor, OT, Florida: Given their need to keep new starting quarterback Nick Foles clean in the pocket, and the road grader-style of run blocking Taylor is known for, Taylor to the Jaguars is as close to a lock as any pairing in the draft.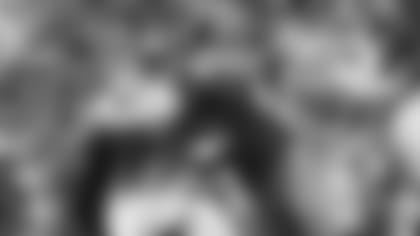 Devin White, LB, LSU: White is an elite three-down talent who could go higher than this, but it's hard to imagine Detroit being able to pass on the draft's consensus best linebacking prospect.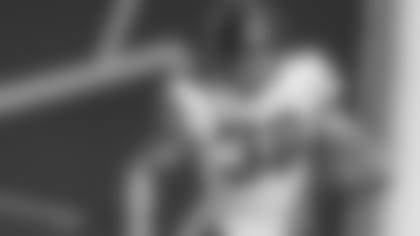 T.J. Hockenson, TE, Iowa: The Bills get their own version of Gronk, and suddenly can pose the kind of matchup problem that a tight end who can both receive and block presents. Buffalo wisely gives second-year quarterback Josh Allen a new best friend to play catch with.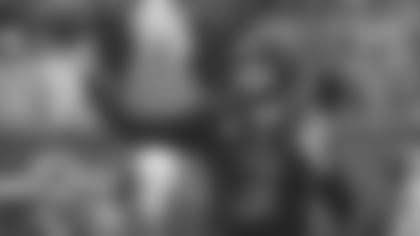 Drew Lock, QB, Missouri: If the already-gone Haskins was their top passing target as is believed, the Broncos may not address quarterback in the first round and ride all the way with veteran Joe Flacco. I could be off base on Lock in the top 10, but for now I'm sticking with him as someone Denver has been contemplating all draft season and won't be able to pass up.
11. New York Giants (via trade with Cincinnati Bengals)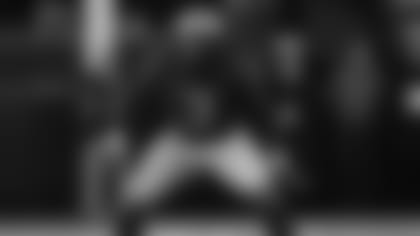 Rashan Gary, DE, Michigan: With three quarterbacks taken in the top 10, the Giants can focus on finding the defensive line help they desperately need. Gary's athleticism and versatility make him the kind of player who will likely earn a high grade from old-school New York general manager Dave Gettleman.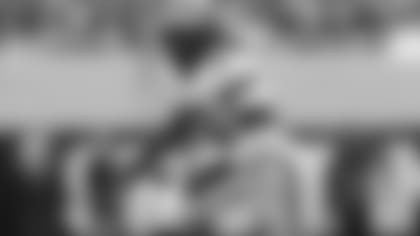 Devin Bush, LB, Michigan: An offensive line upgrade in the person of Alabama's Jonah Williams might be hard to say no to. But the Packers need a fast, sideline-to-sideline play-making presence at linebacker, too, and Bush superbly fits the bill.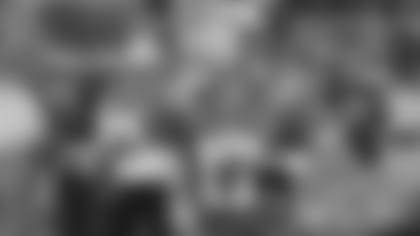 Daniel Jones, QB, Duke: I'm just connecting dots and trying to think logically here in pairing the Dolphins with the rising Duke quarterback. Miami can tank and bank on the 2020 quarterback draft class for its successor to Ryan Fitzpatrick, or it can take Jones this year and give him that much more time to learn the NFL game under a well-traveled veteran passer.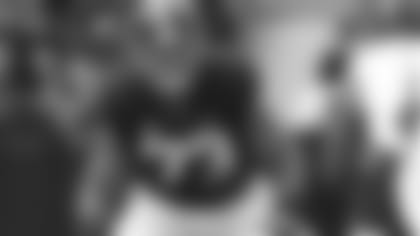 Jonah Williams, OL, Alabama: Given the pressing level of need on the Falcons offensive line (Matt Ryan took 42 sacks last season), finding the highly regarded Williams still available at No. 14 rates as extremely good fortune.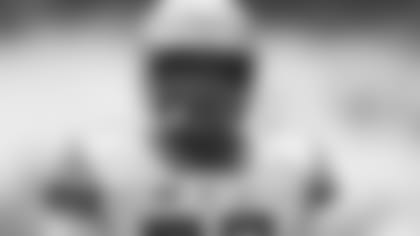 Brian Burns, Edge, Florida State: With Jay Gruden's club finishing just out of the money in terms of being in position to take one of the top four quarterbacks, it makes sense for Washington to pivot to the pass rush and take a prospect like Burns or perhaps Mississippi State's Montez Sweat. And don't forget, D.C. could be Josh Rosen's destination via a trade with Arizona.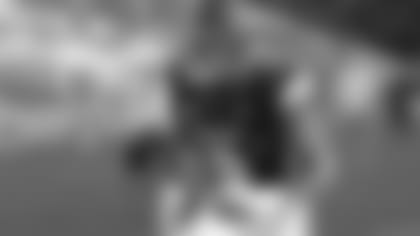 Montez Sweat, Edge, Mississippi State: The Panthers pass rush faltered badly as the season fell apart in Carolina in the second half of 2018, and that reality makes Sweat a nice find for Ron Rivera's team. Sweat's pre-existing heart condition could cost him ground in the first round, but given his potential for edge rush impact, it might be a risk Carolina is more than willing to take at No. 16.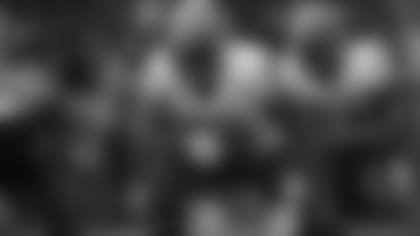 Andre Dillard, OT, Washington State: When the Giants win, it's usually in large part because they have their two lines stocked with talent and stability. Having helped the defensive line with Rashan Gary at No. 11, the offensive line gets the best remaining prospect to help protect the less-than-mobile Eli Manning in the passing game.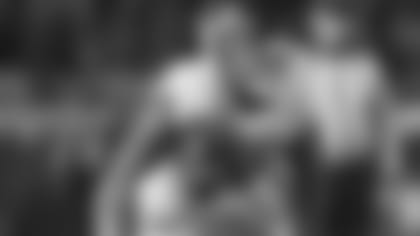 Cody Ford, OT, Oklahoma: Whether he winds up at tackle or guard, Ford is a nice fit of need and value for the Vikings, who want to pound away in the running game and also need to build a better wall in front of quarterback Kirk Cousins.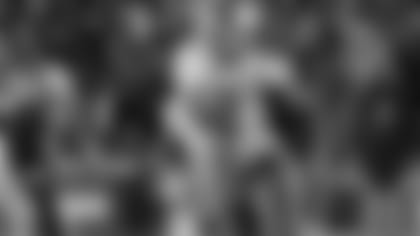 Christian Wilkins, DT, Clemson: Getting up-the-gut pass pressure from the defensive tackle position is so in vogue in the NFL, thanks in part to Aaron Donald's excellence. Wilkins is seen as a well-polished prospect who can team well with Jurrell Casey to form a rock-solid interior for the Titans defensive line.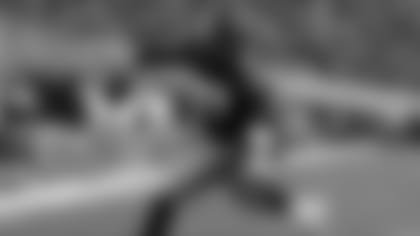 Noah Fant, TE, Iowa: The need at cornerback is real in Pittsburgh, and when hasn't it been? But I can't resist giving Pittsburgh the play-making Fant, who helps offset some of the offensive talent drain the Steelers incurred in this turbulent offseason.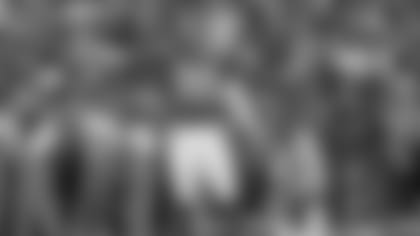 Clelin Ferrell, Edge, Clemson: The Seahawks always love tough and tenacious defenders who play with attitude and swagger. Ferrell can take over a game when he's on. Monstrously sized Mississippi receiver D.K. Metcalf is another intriguing option who would add a matchup problem to the smallish-Seattle receiving corps.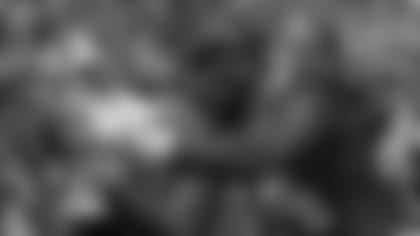 D.K. Metcalf, WR, Mississippi: Imagine the sight of Lamar Jackson lobbing up jump-ball passes down field to the freakishly built Metcalf? It's a vision that probably brings an involuntary smile to the face of Ravens coach John Harbaugh. Baltimore has to consider Metcalf if he's there, because a run-first offense can only take you so far in the NFL.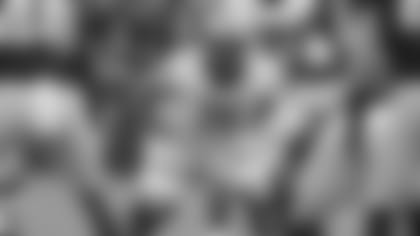 Chris Lindstrom, G, Boston College: Texans quarterback Deshaun Watson was sacked a mind-blowing 62 times last season, a rate he can't afford to repeat. Offensive line is the clear-cut priority, so it's just a matter of which one the Texans find available and have rated the highest. Lindstrom, the Eagles standout, is seen as a decent bet to make it into the lower third of the first round.
Greedy Williams, CB, LSU: The Raiders should be in position to pick between a highly rated cornerback or a top-flight receiver. But the quality cover men won't last as long as the better receivers, so Oakland spends its second first-round pick on a cornerback with prototypical size, speed and length.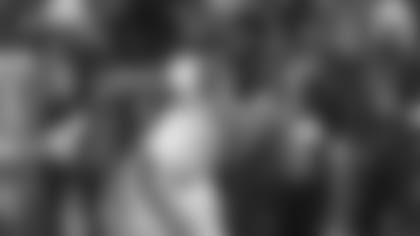 A.J. Brown, WR, Mississippi: I don't have a great feel for how the Eagles view their need list, but Brown is a player whose standing seems to be on the rise as the draft nears. Even with DeSean Jackson back in green, finding another young target for Carson Wentz to grow with seems sensible to me.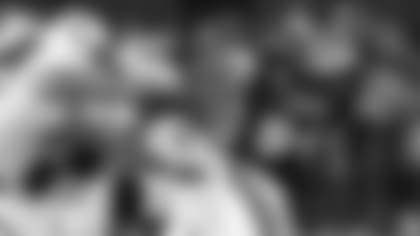 Jeffery Simmons, DT, Mississippi State: Tearing his ACL in February means the talented and potential laden Simmons likely goes to a team willing to be patient and in the position to not need him much if any in 2019. The Colts qualify, and the rich get richer.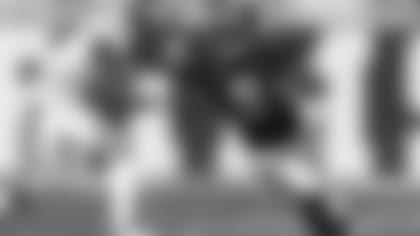 Josh Jacobs, RB, Alabama: And with their third first-rounder, the Raiders turn to their offense and give Jon Gruden the lead running back who can carry the load for an Oakland attack that has been upgraded significantly this offseason.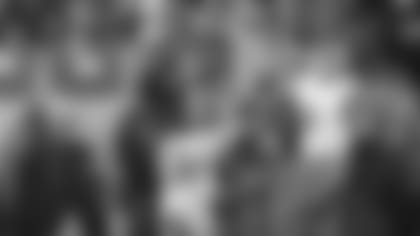 Byron Murphy, CB, Washington: The Bolts could address needs at either offensive tackle or defensive tackle with this pick, but Murphy is a highly-regarded prospect and Los Angeles needs to improve in coverage after getting picked apart by the Patriots in the playoffs.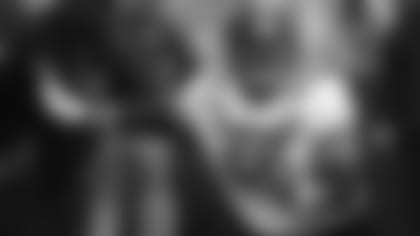 Garrett Bradbury, C, N.C. State: If he lingers on the board this long, which is no given, Bradbury would make a solid replacement for center Mitch Morse, who left for Buffalo via free agency. It's possible the Chiefs would even consider trading up for a shot at him.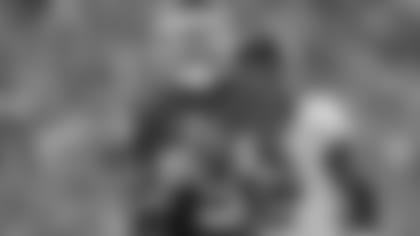 Marquise Brown, WR, Oklahoma: The Packers went defense with linebacker Devin Bush at No. 12, and despite having their pick of top-notch safeties at No. 30, Brown has too much potential to pass up. Green Bay took bigger receivers last year with solid results, but Brown's deep-threat speed adds another element to how Aaron Rodgers can attack a defense.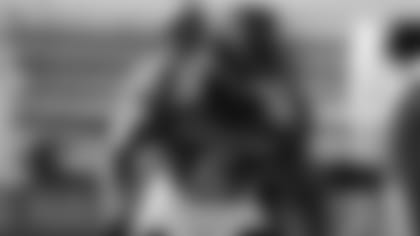 Rock Ya-Sin, CB, Temple: Aqib Talib missed a good chunk of the season and Marcus Peters ran hot and cold at times last year, putting the Rams in the market for help at cornerback. There are plenty of cover guys to pick from at the bottom of the round, but Ya-Sin has NFL height and is generating first-round buzz.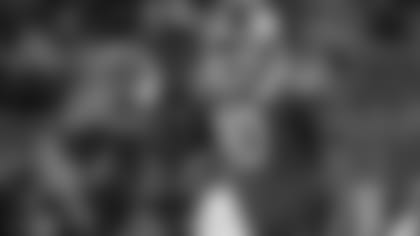 Dexter Lawrence, DT, Clemson: A trade down is always a possibility and the need for play-makers at either receiver or tight end is considerably greater. But Lawrence carries a solid first-round grade, comes from a proven, championship program and the Patriots always value a big body who can clamp down on the running game and affect things in the backfield.