Over the next few weeks the Patriots.com/Patriots Football Weekly staff will break down the prospects for the 2015 NFL Draft by position. Today take a look at the running backs.
Overview
[wysifield-embeddedaudio|eid="318391"|type="embeddedaudio"|view_mode="full"]
The running back crop for 2015 includes both star power and depth. The two-year streak of no running backs being selected in the first round should be broken, with the possibility that multiple runners could get the call on Thursday night and maybe even as high as the top-10 picks. Beyond that there are plenty of NFL-caliber runners projected to go in the middle and later rounds of the draft. NFLDraftScout.com has 27 running backs with draftable grades, including bell cows, pass catchers, bruisers and a wide variety of diverse talents.
Top of the crop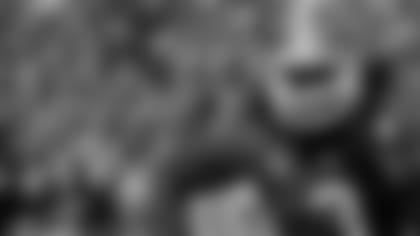 There is some debate as to whether Georgia's Todd Gurley or Wisconsin's Melvin Gordon is the top back. There shouldn't be. Even with Gurley coming off a torn ACL, I think he's not only the best back in this class but also one of the best runners to come out in years. If healthy he has the size, speed, power, patience and proven production to be a 1,500-yard NFL star. Top-10 worthy? Probably not. But anything after that is well within reason for a guy with the potential to transform an offense, even in a pass-happy league.
Potential Patriots
Early on in the pre-draft process people posed the idea of Gurley as a possible Patriots pick at No. 32. Now, it seems unlikely that the former Bulldog will be around at that point. If he were, it would make for an interesting decision for a team that does have some openings for high-end talent on its running back committee. If that doesn't happen the question is whether New England might be looking for a power, early-down runner or a Shane Vereen-type replacement at the passing back role at some point in the draft. One guy with the talent and potential to fill both roles – maybe as a Matt Forte kind of player – is Michigan State's Jeremy Langford, a projected second- or third-round pick who might make sense for Bill Belichick's offense. Of the more powerful runners, a possible late-round selection on Florida's Matt Jones could be an option. But in a class that's as talented as it is deep, and with the Patriots potentially dipping into the pool for any type of talent, the options for the team are wide open from the first round right through the end of the weekend.
Keep an eye on
Jones is certainly a guy with potential to have a better NFL career than the production he put forth for Florida in his chances with the Gators. Nebraska's Ameer Abdullah is a guy with pass-catching ability who might be a better option as a ball carrier at the next level than many give him credit for. Indiana's Tevin Coleman is a big-play machine who is probably best suited as a third-down guy. USC's Javorius Allen also has the abilities needed to play on all three downs. Michael Dyer has more red flags than most, but as a late-round flyer he has the chance to prove he's a true NFL talent if he can clean up his act. And a couple Dakota boys, North Dakota State's John Crockett and South Dakota's Zach Zenner, bring impressive production and talent from a lower level of football. Really, though, this draft is stocked from top to bottom with running backs worth watching as they try to make the jump to the next level. It's all about picking the right guy for the right fit within an offense.