As the NFL draft swiftly approaches the questions of what the Patriots might do with their 13 selections become more prevalent. While there is a strong possibility the team will make some pre-draft or draft-day deals that will lower the total number of April 26-27 selections, there is no question there will be a sizeable new crop of young talent making its way to New England. With that in mind, Patriots.com will take a look at the current state of the Patriots roster and depth chart over the next week and a half leading up to the draft in order to help project what direction the team might go on draft weekend.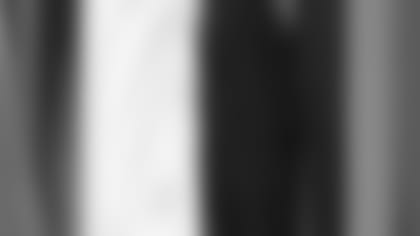 ]()
            In terms of every-down players, starting quarterback Tom Brady may have the strongest hold on his position in New England. At just 25 years of age and with two highly productive seasons under his belt, the only questions regarding the signal caller revolve around his injured throwing shoulder. The reported separation that occurred late last season caused Brady to be somewhat careful with his offseason workouts and prevented him from throwing until just recently. But the injury is not considered to be a long-term problem and in all likelihood will be a distant memory by the time next season rolls around.  

And at least for now anyway New England seems to be set at backup quarterback as well with veteran number-two guy Damon Huard and second-year project Rohan Davey at number three. In Huard the Patriots have a former NFL starter who is both comfortable and seemingly content in his role backing up Brady. While no player truly enjoys being a backup, Huard is a true professional that prepares and practices with the understanding that he could be one play away from being thrust into action. He is though, entering into the final year of his three-year contract with the Patriots.
The 6-2, 245-pound Davey is a work in progress. As a fourth-round selection in 2002 out of LSU, New England obviously thought pretty highly of him. To secure a role as the Patriots future backup or possible starter in the NFL Davey will need to show great strides of improvement this summer. In his rookie training camp the young signal caller showed the physical skills and leadership abilities of an NFL quarterback, but needs to work to become more consistent in nearly every aspect of his game.
The Patriots also have current NFLE quarterback Shane Stafford on the roster. Stafford is a former University of Connecticut star and Arena League player who will likely lighten the passing load on the other quarterbacks in training camp, but has little hopes of making the roster in 2003.
With that said, quarterback is not a high priority target on draft weekend. But even with a solid starter, veteran backup and young, developing player, with 13 picks a day-two selection of a quarterback might not be out of the question. By that time the big name guys like Carson Palmer, Kyle Boller and Byron Leftwich will be long gone, but there will be plenty of other passers still available. Washington State's Jason Gesser, Eastern Illinois' Tony Romo, BYU's Bret Engemann, Grand Valley State's Curt Anes and Portland State's Juston Wood are just a few of the names that could be considered as later round possibilities.
Thursday we will look at the running backs.