To the winners, go the spoils. And the television appearances.
Bill Belichick on Late Night with David Letterman. Rob Gronkowski on The Today Show. Julian Edelman and Malcolm Butler presenting at the Grammy Awards. It seems the world can't stand the Patriots one minute, but then the world can't get enough of the Patriots in the next.
I suppose all is fair in love and war - and football - but it seems to me the system that places the Patriot players and coaches on the public pedestal for everyone to see is the same system that just got through trying to rip them apart. Or have you already forgotten "deflategate?" That's a story that hasn't yet reached its end, and when it does...depending on the outcome...will the world still adore these Patriots?
Or will they try to rip them apart again, with Patriot players destined to languish in a netherworld of untruths, injustice and unfair play? Of course they will, because if you can't beat them - and you can't join them - the only other thing you can do is tear them down. Everyone loves a winner, but only for so long. When the winner keeps winning, the winner only becomes one thing...a bully.
The New England Patriots are the bullies on the NFL block, and to my way of thinking only one team in professional sports is comparable in the present day - the New York Yankees. Under the reign of the late George Steinbrenner, the Yankees were admired and reviled simultaneously for their relentless win-at-all-cost tactics and attitudes. The big difference between those Yankees and these Patriots is, of course, money. The Yankees could spend, spend and spend some more...while these Patriots have salary cap constraints that don't afford them the luxury of simply opening up the checkbook to bring talent to Foxboro.
So, New England does what it has to do to stay on top, and remain relevant. They may push, they might pull, they stretch and bend whatever they can...but they also do something that really sets off the rest of the league, the national media and the football-loving public. The Patriots also apparently outthink them all. How else does a team and an organization stay competitive - and on the top - for as long as New England has without staying ahead of the curve? The rules may change, the salary cap may rise or fall, injuries always happen and coaches and players come and go...but the Patriots remain in the mix. How?
By daring to be bold, by taking the chance to be different, and by not conforming to whatever is considered "the norm." So the coaches and players are loved and adored after they win, and every TV producer in the free world clamors for their appearances in front of a camera, because winning sells. Winning attracts viewers. Everyone loves a winner, right?
But when you win a lot, and you win over an extended period of time, the act can grow tiresome. So enjoy watching your Patriots enjoying themselves in the spotlight while you can...but remember, not everyone is having the fun you are. There are other kids on the NFL playground who are smiling, enjoying and laughing right along with you, simply biding their time...and plotting against your bullies.
Broadway Joe's next guarantee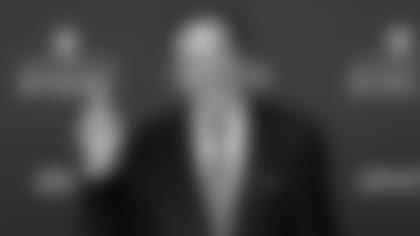 You'll recall, of course, Joe Namath issuing his infamous "guarantee" that the New York Jets would beat the Baltimore Colts way back in Super Bowl III? If you don't know what this is all about...go Google it.
Suffice to say, Namath backed up his boast in what still stands as one of the greatest upsets in NFL history - never mind Super Bowl history. Somehow, I think his latest boast won't quite measure up in terms of upsets...but nevertheless, it is interesting.
"No one's ever been better. No one's ever been better than Tom Brady, I don't believe," Namath recently said to Jenny Vrentas of The MMQB, when asked about the best quarterbacks of all time. "And I go back to watching the guys earlier in some of the darker days, in the '50s." Namath was a particular fan of former Cleveland Browns great Otto Graham, and he did tell MMQB that while no QB has played at a higher level than last year's MVP, Green Bay's Aaron Rodgers, that all performances are relative to their period in time.
"Better than, better than, better than. The best, the best, the best. To each his own," Namath said. "I have a hard time calling anybody in any sport 'the best' because of the changes in the game, certainly, and because of the greats that were ahead of them. But I will say no one has ever played the game better than Tom Brady."
Strange that the compliment comes from the one man who helped put the New York Jets on the football map? Maybe. But Broadway Joe has never shied from speaking his mind, and because he comes from a place and time in history that included such notable QB's as Johnny Unitas, Terry Bradshaw, Roger Staubach and even Joe Montana - who came on a bit later after these Hall-of-Famers - he should know a great one...when he sees one.
Brady vs. Manning, Part XVII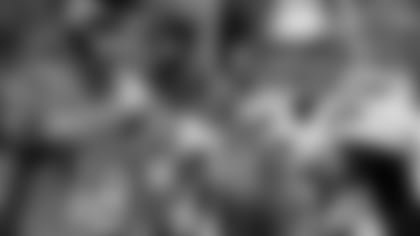 The issue of "who is better?" shouldn't really be an issue any longer, should it?
However, as a fan that has enjoyed watching these two uber-QB's match wits and talent on the football field for 16 previous opportunities, I'm glad to know there apparently will be a 17th Clash of the Titans next season. From a historical perspective, it's something we may never see again...two players of their caliber, with their numbers and long-term talents facing each other on an NFL playing field.
According to several sources, Peyton Manning has made it clear he would like to return to the Denver Broncos next year, even with the coaching change from John Fox-to-Gary Kubiak...even with a change in offensive strategy that may not suit his abilities any longer. The question marks surrounding his return come from Manning's estimated salary due next year at $19 million - more than double what Brady is scheduled to earn - and whether or not the Broncos really want him back at that price.
Manning's salary becomes guaranteed if he remains on the Denver roster as of March 9, which is one day before the start of the new league year. He also will need to pass a physical before that date, which is understandable with that kind of "quid" hanging in the balance.
Still, it seems as if it would be an upset if Manning isn't back in a Broncos' uniform for at least one more season...and if all works out, we'll have another week (or more) to debate the merits of Brady vs. Manning XVII.
Manning does hold regular season records over Brady; Brady holds post-season marks...for yards and wins, of course, over Manning. And head-to-head? Why TB12 leads 11-5, in case you were wondering. But you probably weren't, of course. For many Patriots fans, the debate of "who is better?" - if there has to be one - is closed.
John Rooke is an author and award-winning broadcaster, and has been the Patriots' stadium voice for 22 years. Currently serving in several media capacities - which include hosting "Patriots Playbook" during the season on Patriots.com Radio for a 14th year - Rooke has broadcast college football and basketball for the past 26 years and is a member of the Rhode Island Radio Hall of Fame.