Experience playing in every-down situations played a major role in the Patriots decision to send 10 players to NFL Europe this year.
Among the players going overseas are veterans Michael Bishop, Tony Simmons, Kato Serwanga and Tony George. Each of the four has been used mainly as backups in New England, and Head Coach Bill Belichick would like to see them play on a more regular basis.
"We just evaluated each guy and tried to do what we thought would be best for them," Belichick said. "Several of the guys have had playing time, but they haven't really gotten the experience of performing in a starting role."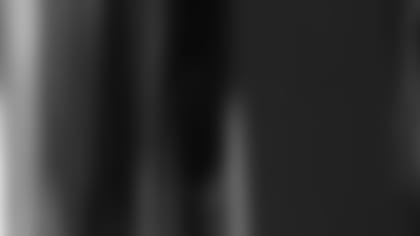 ]()
            Of those going to Europe, Simmons has the most experience. The third-year player out of Wisconsin has played in 36 games, including nine starts. Both Simmons and Vincent Brisby had a shot at a starting job when training camp began last summer, but neither capitalized, and Terry Glenn and Troy Brown were forced to shoulder the receiving load in 2000.  

Simmons has 56 catches for 981 yards and six touchdowns in his career, but his production also has declined each year. As a rookie he had 23 receptions for 474 yards and three touchdowns, which he followed up with totals of 19-272-2 in 1999 and 14-231-1 last season. His size (6-1, 210) and athleticism are attractive, but he also was in Belichick's doghouse late in the year when he was benched for a lack of hustle in practice and had his locker cleaned out.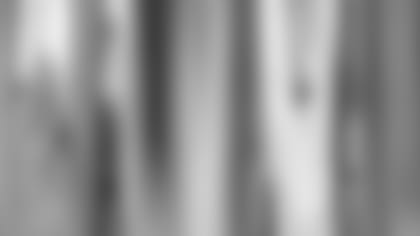 ]()
            Serwanga, a cornerback, and George, a safety, have also seen time in reserve roles, but have been unable to crack the starting lineup. Both have played in 31 games over the last two seasons, but most of their action has come on special teams, where both have made significant contributions.  

Serwanga has started three games, all of which came as a result of injuries in the secondary in 1999. He sees action in nickel and dime packages. George never really got on track in the secondary in 2000, beginning the year hoping for a crack at the starting free safety spot. Early in training camp he was moved behind strong safety Lawyer Milloy, quashing any hopes of winning a safety job.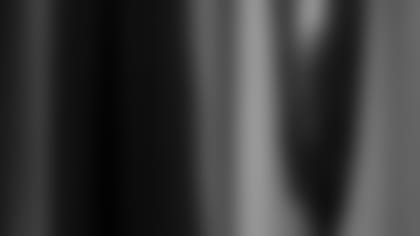 ]()
            Bishop, the second-year quarterback out of Kansas State, has become a fan favorite in limited time with the Patriots. In eight regular-season games this season Bishop completed 3-of-9 passes for 80 yards, including a 44-yard Hail Mary pass to Tony Simmons that helped New England to a win over Indianapolis in Week Six.  

As a backup to Drew Bledsoe, Bishop's opportunities in New England have been few. He did not see the field in 1999, and his action last season came in either short-yardage or Hail Mary situations. A major appeal for Bishop is his well-rounded athleticism. In his limited appearances, he has shown both arm strength and the ability to be elusive in the backfield, though his rushing totals were seven attempts for minus-1 yard in 2000.
"For all of the guys, this is really an opportunity for playing time," Belichick said. "In terms of the timing, it is also better for the young veterans because they have had a year learning our system. They are familiar with what we are looking for, and now they will have the chance to go out and play."
Two players heading back for a second year of NFL Europe seasoning are linebacker Marc Megna and wide receiver Sean Morey. Both have spent parts of the last two years on either New England's active roster or the practice squad.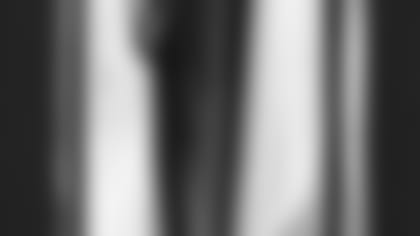 ]()
            Belichick said Megna wanted to go back because of the experience he had in Barcelona a year ago. Megna, who had two special teams tackles in four games for the Patriots last season, started all 10 games for the Dragons last summer and was second on the team in tackles (49) and sacks (5.0).  

"Marc is still relatively new to the linebacker position," Belichick said of Megna, who played defensive line in college. "He wanted to go, and we didn't have any problem with that. Marc felt his time there last year was a good experience for him."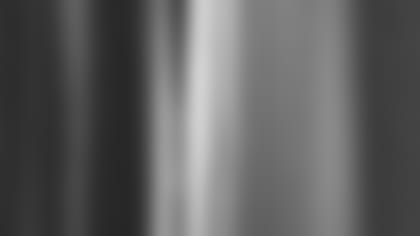 ]()
            Morey was strictly a wide receiver for Barcelona Dragons a year ago, when he recorded 37 catches for 415 yards and three touchdowns in eight games. This time around Belichick said he would work as a wide receiver, defensive back and on special teams.  

After being released at the end of training camp, Morey was re-signed to the Patriots practice squad midway through the season. At that time Belichick said Morey was attempting to convert to defensive back, so going back to Europe will give him game experience at the position.
Also going over are punter Brad Costello, linebacker John Eskridge, offensive lineman Josh Rawlings and wide receiver Tony Hamler.
Costello spent the final week of the regular season on New England's practice squad and has limited NFL experience with the Cincinnati Bengals. If he shows enough potential in Europe, he could challenge Lee Johnson in training camp. Johnson, heading into his 17th season, had a solid average of 42.7 yards on 89 punts, but he struggled, particularly late in the year, handling snaps for extra points, field goals and punts.
Eskridge was in training camp, but an injury sidelined him for the year, as was also the case with Hamler. Hamler, a Morehouse College product, was also with New England's practice squad at the end of the 1999 season. He has also spent time with the Arizona Cardinals and Miami Dolphins.
"Basically he has never played," Belichick said of Hamler. "He is from a small college, and he has no playing experience at the professional level. His game needs to be refined, and we thought it would be the best thing for him to get playing time."
Team allocations for players will be announced Monday, Feb. 19. The rest of the league rosters will be determined by Wednesday, Feb. 21, when the NFL Europe League Draft is held. Training camp for the league opens March 13 in Tampa, Fla. before the teams fly to Europe for the regular season, which begins play on April 21.