FANTENNIAL WEEKEND TO CELEBRATE THE 100TH SEASON OF THE NFL
The weekend's festivities will begin with the Division VIII and Division II MIAA State Football Championships on Friday, December 6 at 5:00 PM and 7:30 PM. The championships continue on Saturday, December 7 with the remaining six divisions naming their champions throughout the day.
The Patriots will also host a Fan Fest on Saturday from 12:00 PM to 4:00 PM in Lot 4A, featuring a variety of giveaways, entertainment, photo opportunities and promotions. One hundred tickets to the Patriots vs. Dolphins game on December 29 will be given away during three stage shows at 1:00 PM, 2:00 PM and 3:00 PM. Fans do not need an MIAA game ticket to attend the Fantennial Fan Fest.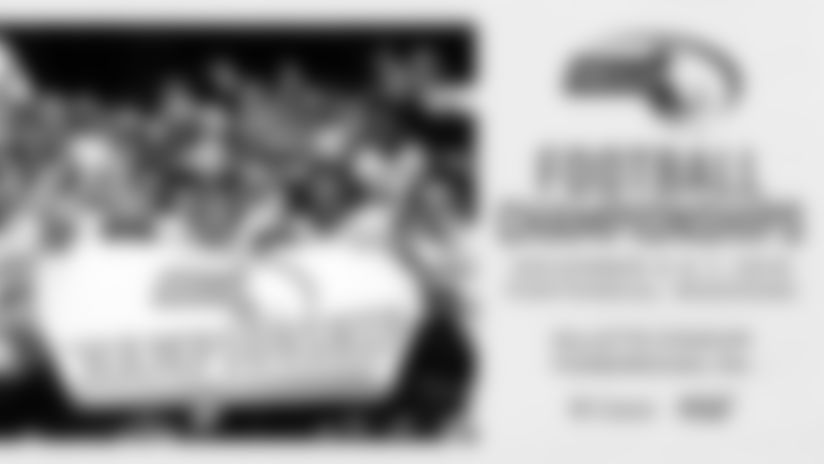 SCHEDULE OF MIAA CHAMPIONSHIP GAMES
Division VIII – Friday 5:00 PM
West Bridgewater vs. St. Bernard's
Division II – Friday 7:30 PM
Lincoln-Sudbury vs. Mansfield
Division VII – Saturday 9:00 AM
Abington vs. Leicester
Division VI – Saturday 11:00 AM
Bishop Fenwick vs. Ashland
Division V – Saturday 1:30 PM
Swampscott vs. Amherst
Division IV – Saturday 3:30 PM
Melrose vs. Plymouth South
Division III – Saturday 6:00 PM
Duxbury vs. Springfield Central
Division I – Saturday 8:00 PM
St. John's Prep vs. Catholic Memorial