The Pro Football Hall of Fame's 48-member selection committee announced the 2010s All-Decade team on Monday and five Patriots players were honored. With five trips to the Super Bowl and three more championships, the Patriots were the most successful team of the decade and the voting reflected their dominance.
It also highlighted Super Bowl XLIX, which featured both head coaches and nine players from the game, including former Patriots Chandler Jones and Darrelle Revis.
Head coach Bill Belichick becomes one of two coaches to appear on multiple all-decade teams as he also joined Tony Dungy on the 2000s team. Former Pittsburgh Steelers head coach Chuck Noll was named to both the 1970s and 1980s team previously. Belichick was the AP Coach of the Year in 2010, and led the Patriots to a league-best 141-42 record during the decade, with three championships.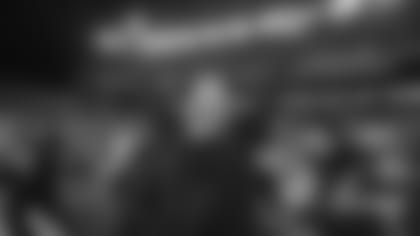 Tom Brady was one of eight unanimous selections to the team, joining Aaron Rodgers as the two quarterbacks named. Brady added two league MVPs (2010, 2017) and two more Super Bowl MVPs (XLIX, LI) to his stellar career during the decade. Brady led New England to a 122-34 regular season record in that time, throwing 316 touchdowns to just 80 interceptions, while completing 64.2 percent of his passes.
Belichick and Brady were joined by teammates Rob Gronkowski, Logan Mankins and Stephen Gostkowski on the team as well.
Gronkowski was a four-time first-team All-Pro and named to five Pro Bowls during his nine-year career, leading the NFL in touchdowns in 2011 with 17, setting a league record for tight ends. He capped off his career with a critical catch in Super Bowl 53 that set up the game-winning touchdown, retiring with three championship rings and 79 career regular-season touchdowns.
Mankins was a first-team All Pro in 2010, and made the second team from 2011-2013 while earning Pro Bowl nods in five seasons during the 2010s. A 2005 first-round pick, Mankins was a stalwart at guard for two Super Bowl trips and 17 career playoff games.
During the 2010s, Gostkowski was a first-team All-Pro in 2015 and second-team All-Pro in 2014 while making the Pro Bowl from 2013-2015. He owns the record for consecutive extra points (479) while winning three championships and setting the Patriots franchise scoring record. Gostkowski currently ranks 12th in NFL history in points and 15th with 374 field goals, including the fifth-best field goal percentage in league history (87.4 percent).