Patriots cheerleaders thrive on performing in front of a crowd, and once their time on the sidelines is over, some pursue ways to continue showmanship. For former cheerleader Leah, she found solace in an unlikely place: the wrestling ring.
 After three seasons with the Patriots cheerleading squad and a season with the Lakers, Leah found her way to the WWE NXT as Carmella, a leopard print clad princess of Staten Island. Her character is fun, fierce and fabulous, she said.
"She actually is a lot like me. She's fun, high energy, and I don't really take anything from anybody," Leah said. "I'm going to stand up for myself. She's fabulous. I love fashion, and I try to incorporate that."
Even though Leah grew up watching the sport, she never pictured herself in the ring, but after she graduated from UMass Dartmouth in 2010 and completed her year with the Lakers in 2011, she said trying out for the WWE just "evolved" naturally.
"I never thought it was something I could even do. I never thought it was a possibility. I never thought it was something I could train for and do," she said. "I thought, 'Oh my god, what a challenge.' I had 10 tryouts and kept making the cut, and I found myself in the WWE Performance Center in Orlando and I've been there for two and a half years."
While her path to NXT was not one Leah had imagined, she said her time with the Patriots squad helped her transition. From time management to knowing how to represent a well-respected organization, she said the Patriots prepared her for this next course.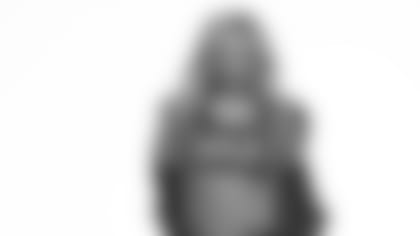 Moving forward, Leah's goal is to win the NXT Women's Championship, move up to the WWE and claim the women's championship there.
With her background in dance, Leah has been able to incorporate her moves into the ring, but she has surprised herself with how quickly she has been able to adapt to a new and different world of physicality. Though many of her fellow wrestlers have backgrounds in the sport, wrestling in independent circuits before coming to NXT, Leah has had to learn the moves from the basics while using her dancing background and ability to work the crowd to her advantage.
"[The thing I've learned about myself is] probably just the fact that anything I can put my mind to, I can do. I really wasn't sure when I started. I'm very confident in my ability to learn, but every time I'm in the ring, I can't believe the things I can do and that I've learned," Leah said. "It's been really crazy. I see a move and it looks so hard and then I can do it. The coolest thing I've learned is that it doesn't matter how long it takes me, I'll do it over and over until I get it."
This drive and determination to get the moves down has helped make Carmella a force in NXT and to be a wrestler for her fans to look up to.
"I love interacting with the fans and being a positive role model for little girls," she said. "I didn't think I could become a wrestler, and I did it. I want them to know that whatever dreams they have, they can follow them as well."