In the days leading up to the start of NFL free agency on March 9, the writers of PFW will take a snapshot look at New England's greatest roster needs, and how those might be filled with veteran players who are slated to become available to sign. Today's focus: defensive linemen.
Potential Patriots: Mario Williams (Buffalo), Jason Jones (Detroit), Adrian Clayborn (Atlanta), Kendall Reyes (San Diego), Nick Hayden (Dallas), B.J. Raji (Green Bay), Ahtyba Rubin (Seattle), Akiem Hicks (New England)
Toward the end of last season, New England's defensive line was playing at a productive level. It had improved its rush defense compared to the early stages of 2015 and was getting pressure on opposing quarterbacks both from the ends and up the middle. Comfortable three-man rotations emerged at those spots as well, with Rob Ninkovich, Chandler Jones, and Jabaal Sheard mostly handling the outside, and rookie Malcom Brown, Alan Branch, and Akiem Hicks taking care of interior responsibilities.
Statistically, Jones had his best campaign as a pro, with 12.5 sacks. However, if history is a guide, he's due for a down year by comparison (6 sacks as a rookie, 11.5 the next year, 6 in 2014). Jones is entering 2016 on a fifth-year option picked up by the Patriots, but his trade value may never be higher than right now, which the front office might consider, especially with no 1st-round pick available to the Patriots this year.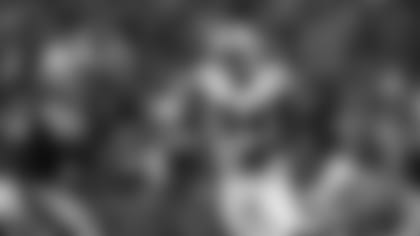 Regardless of whether Jones stays or goes, the d-line could be vastly improved if New England acquired newly-released Mario Williams. Houston's one-time top overall pick in the draft hasn't been happy lately in Western New York, so the Bills cut him loose this week. The 31-year-old also made it clear recently that he wants to play for a Super Bowl contender, which makes the Patriots an ideal fit. Even at his age, Williams is a durable playmaker who would make a great addition to the d-line rotation here in Foxborough (assuming a financially palatable contract can be worked out).
If that isn't feasible, some next-tier d-end options might include the Lions' Jones, who's bounced around the league a bit but had some productive seasons the past couple of years in Motown; Clayborn, who in some ways reminds me of Sheard's situation coming out of Cleveland last spring (productive early in his career, looking to rejuvenate); Reyes, Raji, and Hayden are considerations as well for depth and versatility.
An under-the-radar, Patriots-like signing might be Rubin. The d-tackle spent the past season in Seattle after seven previous in Cleveland. He'll turn 30 right around training camp, but he's been a solid, durable performer throughout his NFL career. He could provide just the kind of veteran depth needed if Hicks elects to sign elsewhere in free agency.