In the days leading up to the start of NFL free agency on March 9, the writers of PFW will take a snapshot look at New England's greatest roster needs, and how those might be filled with veteran players who are slated to become available to sign. Today's focus: wide receivers.
Potential Patriots: Mohamed Sanu (Cincinnati), Marvin Jones (Cincinnati), Jermaine Kearse (Seattle), Rueben Randle (NY Giants), Brandon Gibson (New England)
After a promising first season as a Patriot in 2014, veteran pass catcher Brandon LaFell got off to a slow start last summer. A nagging foot injury forced him to miss all of training camp, preseason, and the first five games of the regular season while on PUP, and once he returned to action, he was not nearly as reliable or productive as he'd been after signing as a free agent the season before. It became clear that New England's passing offense was effective only when either or both Rob Gronkowski and Julian Edelman were on the field.
The Patriots desperately needed a third option, one that could be a viable threat outside the numbers, to complement the down-the-seam routes of Gronkowski and Edelman's short crossing routes. LaFell was that player in 2014, but with his dip in production and more than $3.6 million contract coming up in 2016, New England might want to invest those dollars in someone else.
Jones and Sanu could fill that bill nicely, as both were integral components to the Bengals' offense last season. The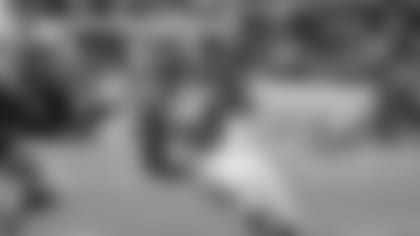 two teammates are both entering their fifth NFL seasons, and their statistics are nearly identical, but that is somewhat misleading, as Jones missed the entire 2014 slate of games with injuries to both his left foot and right ankle. So, he has done in only three years (134 catches, 1,729 yards) what it took Sanu to do in four (152 for 1,793).
Nevertheless, Sanu has the skill set to slide into a LaFell-like role with ease, and according to media reports, he is a virtual guarantee not to re-join Cincinnati. The 26-year-old Rutgers product (you know how much Bill Belichick loves those guys) might also be in the Patriots' preferred price range.
Kearse or Randle would be interesting considerations as well, given their size and skill sets, which are similar to Jones and Sanu. All four of them were at least as productive, if not more so, during their first four years in the NFL as LaFell was with Carolina before he joined the Patriots. Kearse might command a higher contract, though, which might make him a less likely candidate for New England.
An under-the-radar name to consider is Gibson, who came to Foxborough as a free agent last year and impressed during training camp before suffering a season-ending knee injury during the preseason. If fully healed, he might warrant a second look. Restricted free agent Brian Tyms, who spent the 2015 season on IR, is also a candidate to re-sign with New England.
The club might also consider restructuring the current contract of Danny Amendola, if the team's second-leading receiver last year is agreeable, to free up further cap space in 2016. The veteran is signed through the 2017 season, and scheduled to rake in just under $7 million this year and nearly $8 million the next.