The New England Patriots released backup quarterback John Friesz and linebackers Olrick Johnson and Marc Megna Thursday.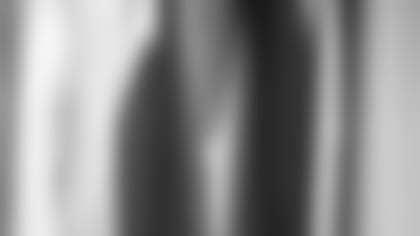 ]()
            An 11-year veteran, Friesz played in two games in his two seasons in New England. The main backup to Drew Bledsoe, Friesz originally signed a three-year contract on April 22, 1999. The moves help New England get closer to being under the salary cap for 2001, which all teams must do before March 2.  

Last season Friesz played in the Patriots 16-13 loss to Buffalo in Week 10 when Bledsoe left the game with a thumb injury. Friesz completed 11-of-21 passes for 61 yards, threw one interception and was sacked three times. In his only other appearance, which came in Week Eight of 1999, he played the final 5:25 of New England 27-3 win over Arizona, but he did not attempt a pass.
Because he is a veteran with more than four accredited seasons, Friesz becomes an unrestricted free agent. Any team wishing to sign him can do so immediately, though the free agent period for players whose contracts run out this year does not begin until March 2.
Johnson and Megna both give the team minimal clearance under the salary cap. Johnson, in his first year with the team, played in 12 games and had four tackles. He added five special teams stops.
Megna, who has spent parts of the last two years in New England, played in two games last season on special teams and contributed one tackle. He was recently allocated by the team to the Berlin Thunder in NFL Europe. Though Megna will still play overseas, he is no longer affiliated with the Patriots, and the team will lose its roster exemption for sending him.