WHEN THE PATRIOTS RUN
---
The Patriots ranked ninth in yards rushing per game last season, but this is an area where the team may miss Logan Mankins. Fortunately for New England, Miami's defense was leaky against the run last season, when it was 24th in rushing yards allowed per game. The Dolphins remain stout up front despite the loss of nose tackle Paul Soliai to Altanta via free agency, but their linebackers were vulnerable against the run in 2013. The Patriots morphed into a power running team after tight end Rob Gronkowski suffered a season-ending knee injury last season. New England will run the ball by committee, and the group should be able to gain enough yards to open up the passing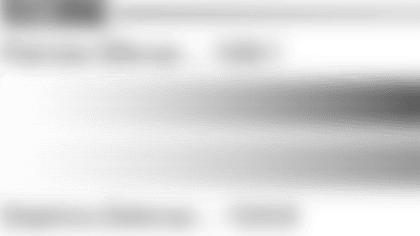 WHEN THE DOLPHINS RUN
---
This is an intriguing battle. The Patriots were 30th in rushing yards allowed per game last season, and the Dolphins rushing attack ranked 26th. A healthy Vince Wilfork and a healthy Jerod Mayo should make the Patriots tougher to run against this year. Miami has a revamped offensive line, and added free agent running back Knowshon Moreno in the offseason. Moreno is coming off a career year. He rushed for 1,038 yards, had 548 receiving yards and scored 13 touchdowns with Denver last season.The Dolphins had virtually no running game in the preseason — Miami averaged 2 yards per carry in its first three preseason games — and entered the regular season unsettled at several positions up front.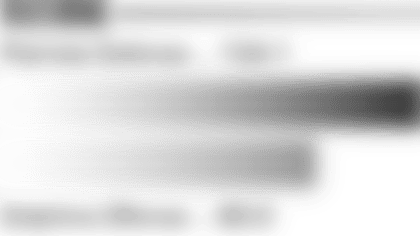 WHEN THE PATRIOTS PASS
---
This matchup will likely be decided by how well the Patriots protect Tom Brady, since the Dolphins have excellent pass rushers in defensive ends Cameron Wake and Olivier Vernon. Vernon recorded 11.5 sacks last season, and is athletic enough to drop into pass coverage. Assuming Brady has time, throwing the football is what the Patriots do best. All eyes will be on Gronkowski, who, if healthy, will be playing in his first regular-season game since he was KO'd by the knee injury last year. The Dolphins bolstered their secondary by adding safety Louis Delmas and cornerback Cortland Finnegan in the offseason. Expect the Miami pass rush to make life difficult for Brady.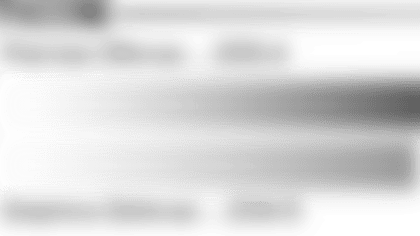 WHEN THE DOLPHINS PASS
---
The Patriots upgraded their secondary with the offseason acquisition of cornerback Darrelle Revis, but there are still questions at safety and the other corner. Miami quarterback Ryan Tannehill is no Dan Marino, but he should improve under first-year offensive coordinator Bill Lazor, who worked some magic with Philadelphia QB Nick Foles last season as the Eagles quaterbacks coach. Miami's biggest problem in the passing game last year was protecting Tannehill, who was sacked a league-high 58 times. Mike Wallace provides Miami with a deep threat, and Charles Clay emerged as one of the NFL's top tight ends last season. If the Patriots don't put consistent pressure on Tannehill, the Dolphins could have a good day through the air.
SPECIAL TEAMS
---
There's a bit of uncertainty in this area for the Dolphins, who used four place-kickers during the preseason. Jake Rogers became kicker No. 4 when he was signed after the team's third preseason game. The job will likely belong to Caleb Sturgis when he returns from a groin injury. Brandon Fields, Miami's punter, made the Pro Bowl last season, when he led the AFC in net average (42.4). New England's Stephen Gostkowski is one of the top place-kickers in the league, and made a 60-yard kick against Carolina in the preseason. There's plenty of room for the Patriots to improve on kickoff returns, but Julian Edelman is among the top punt returners in the game. Edleman averaged a healthy 10.7 yards per punt return last season.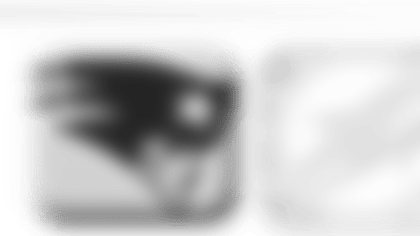 OTHER FACTORS
---
The Dolphins will have the home crowd behind them, but will be without Pro Bowl center Mike Pouncey (hip injury), starting safety Reshad Jones (suspension) and defensive end Dion Jordan (suspension). There's also pressure on Miami head coach Joe Philbin, who may have to steer the Dolphins to the playoffs this year to save his job. Miami has been to the postseason once in the last 12 seasons. The Patriots should be playing with added confidence now that Revis is lining up in their defensive backfield. Having Wilfork up front helps as well. New England had won seven in a row against Miami until the Dolphins posted a 24-20 victory in Miami last season. It may take some time for the Dolphins to fully grasp Lazor's up-tempo offense.