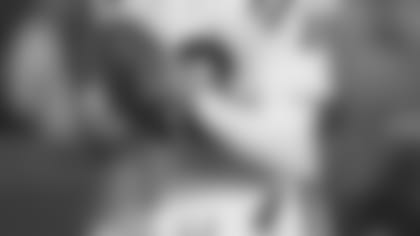 ]()(Nov. 2, 2005) -- Peyton Manning is coming off the most prolific season by any quarterback in NFL history and has the Colts off to a better start this season than even Johnny Unitas ever managed.
It seems as if none of that matters until he beats the New England Patriots.
Manning and the Colts come off a bye looking to finally top the Patriots when the teams meet for the fifth time in the last three seasons.
Indianapolis won its second straight AFC South title last season, but the Colts once again saw their hopes of a Super Bowl appearance end with a second playoff loss at New England in as many years.
Manning eclipsed Dan Marino's 1984 record with 49 touchdowns in 2004, but couldn't get his team into the end zone in a 20-3 loss to the Patriots in a divisional playoff game.
One year earlier in the AFC championship game, Manning was sacked four times and threw four interceptions in a 24-14 defeat to the Patriots, who went on to win their first of two straight Super Bowls.
Indianapolis' focus entering this season was to finish with a better record than New England, guaranteeing any playoff encounter with the defending champions would come at the RCA Dome.
So far, Manning and the Colts have accomplished that feat with the franchise's best start -- but if Indianapolis is to remain unbeaten, the two-time league MVP needs to snap a six-game losing streak against the Patriots and improve on his 0-7 record in Foxboro.
"It's that time," Manning said. "We know it's an important game and people are excited about it, but we have to approach it the same way we approach every game."
What may push the Colts over the edge this time around is a stifling defense led by Robert Mathis and Dwight Freeney. Indianapolis is surrendering a league-low 11 points per game, is fourth-best in the NFL in total defense and has yet to allow a 100-yard rusher.
Mathis is tied for the NFL lead with eight sacks, including at least one in a team-record seven consecutive games, while Freeney has six to give the team a league-best 26.
The Colts need to maintain a strong pass rush and get consistent play from the secondary against the NFL's No. 2 passing game led by Patriots quarterback Tom Brady, who is third in the league with 2,020 passing yards.
Indianapolis averaged only 15.7 points in three September games before the offense returned to form by scoring 35.5 points in four October victories, including a 38-20 victory over Houston on Oct. 23 that gave coach Tony Dungy his 100th career win.
The resurgence of the offense couldn't have come at a better time as the Colts enter their toughest stretch of 2005 -- visiting the Patriots and hosting Houston before closing November with a trip to Cincinnati and a home meeting with Pittsburgh.
"We've played Jacksonville and St. Louis, who have some wins, but for the most part, we haven't played teams with winning records," Dungy said. "I look at the schedule ahead and everyone, including me, is saying we've got a lot of work ahead of us."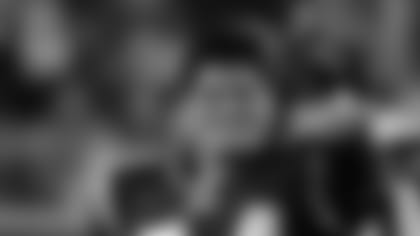 ]()Injuries to key players have caused New England's defense to struggle at times, but the Patriots may have an emotional edge in this meeting after veteran inside linebacker and team leader Tedy Bruschi returned to action in a 21-16 comeback win over Buffalo last Sunday.
Just 8 1/2 months earlier, and three days after his first Pro Bowl appearance, Bruschi had a mild stroke.
His presence and leadership could be just what New England needs to rebound from a shaky start to its title defense.
"I'd been training for this for a long time," Bruschi said. "It felt like the first game back, but I still feel I can get better."
STANDINGS: Colts - 1st place, AFC South. Patriots - 1st place, AFC East.
COLTS LEADERS: Offense - Manning, 1,551 passing yards and 11 passing TDs; Edgerrin James, 801 rushing yards and 7 rushing TDs; Marvin Harrison and Reggie Wayne, 37 receptions; Wayne, 437 receiving yards; Harrison, 5 receiving TDs. Defense - Mathis, 8 sacks; Cato June, 5 INTs.
PATRIOTS LEADERS: Offense - Brady, 2,020 passing yards and 9 passing TDs; Corey Dillon, 401 rushing yards and 7 rushing TDs; Deion Branch, 40 receptions and 529 receiving yards; Branch, Tim Dwight and Daniel Graham, 2 receiving TDs. Defense - Rosevelt Colvin, Willie McGinest and Mike Vrabel, 2 1/2 sacks; Vrabel and Asante Samuel, 1 INT.
COLTS TEAM RANK: Rushing Offense - 134.9 yards per game (4th in NFL); Passing Offense - 218.9 ypg (16th); Total Offense - 353.7 ypg (9th). Rushing Defense - 108.6 ypg (14th); Passing Defense - 169.3 ypg (7th); Total Defense - 277.9 ypg (4th).
PATRIOTS TEAM RANK: Rushing Offense - 83.9 ypg (27th); Passing Offense - 279.0 ypg (2nd); Total Offense - 362.9 ypg (5th). Rushing Defense - 128.4 ypg (24th); Passing Defense - 230.7 ypg (4th); Total Defense - 359.1 ypg (26th).
LAST MEETING: Jan. 16; Patriots, 20-3. At Foxboro, Mass., Manning completed 27 of 42 passes for 238 yards and an INT, giving him a quarterback rating of 69.3 - about half his regular-season record-setting mark of 121.1.
STREAKS AND NOTES: Colts - June is three INTs away from tying the NFL season record of eight by a LB. ... RB James is tied with Tony Dorsett for 10th all time in the NFL with 45 100-yard rushing games. He reached the mark in 88 contests while Dorsett did it in 173. ... WRs Harrison and Wayne are one of two AFC receiving tandems with at least 37 receptions each. The other is New England's duo of Branch and David Givens. Patriots - QB Brady is 30-6 in the regular season after Nov. 1. ... The Patriots are 9-1 when RB Dillon rushes for 100 yards ... New England is outscoring opponents 48-27 in the first quarter.
ROAD/HOME RECORDS: Colts - 4-0 on the road; Patriots - 2-1 at home.