NEW ENGLAND PATRIOTS (11-2) vs. TENNESSEE TITANS (3-10)
Sunday Dec. 20, 2015 at 1:00 p.m. ET. Gillette Stadium (66,829)
The New England Patriots' 27-6 victory over the Houston Texans clinched a playoff spot for the 17th time in the 22 seasons since Robert Kraft purchased the team and the New York Giants' victory over the Miami Dolphins on Monday night gave the Patriots the AFC East title. The Patriots have now won the AFC East for seven straight seasons, the longest streak in AFC East division history. The Patriots join the Los Angeles Rams (7, 1973-79) for the most consecutive division titles in NFL history. The Patriots have won 13 of the last 15 division crowns and it is the 15th division title under the ownership of Robert Kraft.
Bill Belichick now has thirteen 11-win seasons, including 12 with the Patriots, tying Don Shula for the most 11-win seasons by a head coach.
The Patriots can become the second NFL team to win 12 games in six straight seasons with a win this week. Indianapolis had seven straight 12-win seasons from 2003-09.
BROADCAST INFORMATION
TELEVISION: This week's game will be broadcast by CBS and can be seen locally on WBZ-TV Channel 4 in Boston. Ian Eagle will handle play-by-play duties with Dan Fouts as the color analyst. Evan Washburn will work the sidelines. The game will be produced by Mark Wolffand directed by Bob Fishman.
NATIONAL RADIO:This week's game will be broadcast to a national audience on Westwood One Sports. John Sadak and Ross Tucker will call the game.
LOCAL RADIO:98.5 FM, The Sports Hub, is the flagship station for the Patriots Radio Network. Play-by-play broadcaster Bob Socci will call the action along with former Patriots quarterback Scott Zolak, who will provide color analysis. Produced by Marc Cappello.
PATS AIM FOR 12-WIN PLATEAU
The Patriots have won at least 12 games nine times in team history, including five straight seasons from 2010-14. A win vs. Tennessee would tie Denver for third-most since the NFL merger.
12-WIN SEASONS SINCE 1970 MERGER
1. San Francisco 13
2. Dallas 11
3. Denver 10
4t. New England 9
4t. Pittsburgh 9
6. Indianapolis 8
SERIES HISTORY
The New England Patriots and Tennessee Titans (formerly the Houston Oilers) will play for the 41st time since the two charter members of the American Football League began play in 1960. The Patriots and Oilers played twice each year from 1960-1969 in the AFL, and have played 20 times since the AFL-NFL merger in 1970. In those 20 post-merger games, the Patriots have a 13-7 record, including a 1-1 mark in playoff games.
New England leads the overall series, 23-16-1 and owns an 11-3 record against the Titans franchise since 1981.
The last time Tennessee traveled to New England came during the 2009 season when the Patriots beat Tennessee, 59-0, in a game played in the snow at Gillette Stadium on Oct. 18, 2009.
The last time the two teams played was on opening day of the 2012 season when the Patriots pulled away with a 34-13 victory on Sept. 9, 2012.
The Patriots and the Tennessee franchise met two times in the postseason. In 1978, The Houston Oilers beat New England 31-14 in an AFC Divisional matchup at Foxborough. The Patriots beat the Titans, 17-14, in a 2003 postseason game to advance to the AFC Championship game.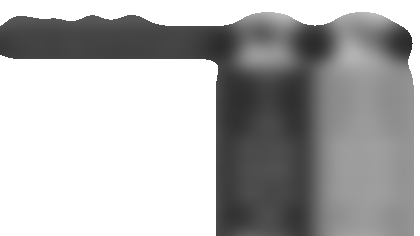 PASSING PERFORMANCES
Tom Brady will face off against the Titans for the seventh time in his career. He has recorded a 5-1 record as a starter against Tennessee and has won each of his last five starts against the Titans including leading the Patriots to a victory from a fourth-quarter tie in the 2003 divisional playoffs and leading his team to a win from a fourth-quarter deficit in the 2003 regular season.
CONNECTIONS
Titans quarterbacks coach John McNulty spent two seasons (1995-97) coaching wide receivers at Connecticut.
Titans C Andy Gallik played in 47 games with 41 starts at Boston College, where he was a two-time All-Atlantic Coast Conference honoree.
Titans CB Blidi Wreh-Wilson played in 46 games with 39 starts at Connecticut, where he totaled 181 tackles, 27 passes defensed, eight interceptions, a fumble recovery and half a sack.
Patriots LB Jerod Mayo attended Tennessee from 2004-07, where he was a first-team All-Southeastern Conference selection and earned All-American second-team honors as a senior.
Patriots K Steven Gostkowski attended Memphis from 2002-05, where he totaled a school record 369 points, converting 70-of-92 field goals and 159- of 165 extra points.
Patriots LB Dont'a Hightower attended Marshall County HS in Lewisburg, Tenn., where he started out as a running back before switching to linebacker and tight end as a junior and finally defensive end as a senior. Hightower recorded 168 tackles (14 for loss), five forced fumbles, five interceptions and four fumble recoveries and was named 3A Mr. Football Lineman of the Year and Defensive Most Valuable Player as a senior in 2007.
Patriots OL Shaq Mason attended Columbia (Tenn.) Central HS, where he served as a captain for two years and helped his team to a Tennessee 5A state championship in 2010.
Patriots RB James White and Titans CB Cody Riggs were teammates for all four years of high school at St. Thomas Aquinas HS in Ft. Lauderdale Fla., from 2006-2009. They are still close friends today and stay in contact.
Titans defensive coordinator Ray Horton tutored Patriots DL Jabaal Sheard in 2013 when Horton served as defensive coordinator for the Cleveland Browns.
Patriots tight ends coach Brian Daboll and Titans offensive coordinator Jason Michaelworked together as members of the New York Jets offensive coaching staff in 2007.
Patriots offensive coordinator Josh McDaniels and Titans running backs coach Sylvester Croom worked together as members of the St. Louis Rams offensive coaching staff in 2011.
Patriots DL Jabaal Sheard worked with defensive quality control coach Cannon Matthewsin 2013 when Matthews was a defensive coaching intern with the Cleveland Browns.
Patriots LB Jon Bostic and Titans LB David Bass were defensive teammates for two seasons (2013-14) with the Chicago Bears.
Patriots WR Brandon LaFell and Titans OT Byron Bell were offensive teammates for three seasons (2011-13) with the Carolina Panthers.
Patriots tight ends coach Brian Daboll worked with Titans TE Anthony Fasanowhen Daboll served as the offensive coordinator for the Miami Dolphins in 2011.
Patriots DL Sealver Siliga, Titans LBWesley Woodyard and Titans LB Steven Johnsonwere defensive teammates with the Broncos in 2012.
Patriots tight ends coach Brian Daboll worked with Titans RB Dexter McClusterwhen Daboll served as the offensive coordinator for the Kansas City Chiefs in 2012.
Patriots RB LeGarrette Blount and Titans OT Jamon Meredith were offensive teammates with the Tampa Bay Buccaneers in 2012.
Patriots DL Alan Branch and Titans S Da'Norris Searcy were teammates with the Buffalo Bills in 2013.
Titans offensive line coach Bob Bostadtutored Patriots RB James Whitefor two seasons (2010-11) when Bostad served as run game coordinator/offensive line coach at Wisconsin.
Patriots special teams coach Joe Judge played under Titans running backs coach Sylvester Croom in 2004 when Croom served as the head coach at Mississippi State.
Patriots DB Brandon King and Titans DE Angelo Blackson were defensive teammates for two seasons (2013-14) at Auburn.
Patriots RB Brandon Bolden and Titans RB Dexter McCluster shared a backfield when they were offensive teammates at Mississippi in 2008-09.
Titans CB Cody Riggs (2010-13) played at Florida with Patriots LBJon Bostic (2009-12) and DL Dominique Easley (2010-13).
Patriots DB Tavon Wilson and Titans LB Justin Staples were teammates at Illinois from 2009-11.
PATS CLINCH PLAYOFF BERTH
New England has now qualified for the playoffs 23 times in its 56-year history. The Patriots have earned 17 playoff berths in the 22 seasons since Robert Kraft purchased the team in 1994, a dramatic contrast to the six total playoff berths the team earned in its first 34 years of existence.
PLAYOFF SEASONS SINCE 1994
New England Patriots 17
Indianapolis Colts 16
Green Bay Packers 16
Pittsburgh Steelers 13
Philadelphia Eagles 12