WEEK 13 · Sun 12/06 · 4:25 PM EST
Patriots
New England Patriots
AT
Chargers
Los Angeles Chargers
The New England Patriots will attempt to get back to .500 this week when they begin a two-game stint in Los Angeles and a three-game road trip overall. After facing the Chargers on Sunday, the Patriots will stay on the West Coast to prepare for a Thursday Night Football game against the Rams. The Patriots will then play their final regular season road game at Miami in Week 15 before returning home for the final two weeks of the season.
SERIES HISTORY
The New England Patriots and Los Angeles Chargers will meet for the first time since the 2018 AFC Divisional Playoff on Jan. 13, 2019, at Gillette Stadium. The Patriots earned a 41-28 victory that sent them to their eighth straight AFC Championship Game. This week's matchup will be the first regular season meeting since a 21-13 Patriots win at Gillette Stadium on Oct. 29, 2017. New England visits the Chargers for the first time since a 23-14 win in San Diego on Dec. 7, 2014.
The Patriots will play the Chargers on the road for the first time since their move from San Diego to Los Angeles in 2017, as part of a two-game West Coast road trip. New England will follow Sunday's game with a Thursday Night Football matchup against the Los Angles Rams on Dec. 10.
In addition, it will be the Patriots first road game against the Chargers in Los Angeles since Oct. 8, 1960, when the Chargers entered the American Football League as the Los Angeles Chargers for one year before moving to San Diego in 1961.
New England leads the regular season series by a 22-14-2 margin. The teams have met four times in the postseason with the Patriots holding a 3-1 edge.
The Patriots and Chargers are old AFL rivals as two of the original eight teams from the American Football League, which began play in 1960. The Chargers defeated the Patriots, 51-10, in the 1963 AFL Championship Game played in San Diego on Jan. 5, 1964. It marked the first championship game appearance in Patriots franchise history.
Bill Belichick is 7-5 in his career against the Chargers in the regular season, including a 6-3 record as Patriots head coach. He is 3-0 against the Chargers in the playoffs.
Boston: 2-7-1
Foxborough:.12-1-0
Los Angeles: 1-0-0
San Diego: 10-7-1
Longest winning streak: 10 games (12/02/73-10/14/01)
Longest losing streak: 4 games (11/10/68– 11/15/70)
Bill Belichick vs. Chargers:10-5 (1-2 with Cleveland)
Anthony Lynn vs. New England: 0-2
When the Patriots run - Edge: Patriots
After several weeks of solid production on the ground the Patriots have been held in check by suspect defenses the last two weeks. Damien Harris remains the lead dog but for the second straight game he failed to reach the 50-yard mark, this time against a banged up Arizona front. Teams are stacking the box and forcing the Patriots to adjust, and other than a few occasional quick hitters toward the edges they have not been able to do so consistently over the last two weeks. Harris & Co. will get another chance to test a weak run defense in Los Angeles as the Chargers allow more than 120 yards per game and 4.8 yards per carry, the latter number ranking 30th in the league. The Chargers have veteran run stuffer Linval Joseph up front next to Justin Jones and Jerry Tillery in front of linebackers Denzel Perryman, Kenneth Murray and Uchenna Nwosu. That group has been banged up at times (Nwosu missed Sunday's game against the Bills) and struggles to keep good rushing attacks in check. They'll likely get a lot of work on Sunday against Harris, and perhaps Sony Michel, who did not get any carries in his first game back off IR. That duo will be operating behind an offensive line that will be without Isaiah Wynn for the second straight game as Jermaine Eluemunor and Justin Herron will continue to take his place.
When the Patriots pass - Edge: Chargers
Cam Newton is struggling to find any consistency in the passing game, and he's coming off one of the worst games of his career. He's been having trouble finding open receivers and dealing with the pass rush. With Julian Edelman out of the lineup, Newton has relied solely on Damiere Byrd and Jakobi Meyers, and that tandem struggled to create separation against the Cardinals. The Chargers secondary has performed well this season, ranking 10th in the league allowing 222.5 yards per game. Corners Chris Harris and Casey Hayward are solid while safeties Nassir Adderley, RayShawn Jenkins and Jahleel Addae are a capable group as well. Hayward missed last week's game against the Bills and was replaced by Michael Davis. The Chargers have been without standout safety Derwin James all season due to a knee injury. The Chargers should be able to contain the Patriots limited passing attack, especially if Joey Bosa can generate some pressure up front. He leads the team with 7.5 sacks on the season and can be a disruptive force off the edge. Unless Newton can find his rhythm, the Patriots will struggled to move it through the air in LA.
When the Chargers run - Edge: Patriots
Los Angeles struggled to run the ball with Austin Ekeler injured for most of the season. He returned last week after sitting out seven games with a leg injury, but in his absence the Chargers couldn't get anything going on the ground. Joshua Kelly and Kalen Ballage tried to fill the void but neither averaged better than 3.7 yards per carry. The Chargers rank 13th in the league with an average of 117 yards per game, but 29th with a 3.8-yards per carry average. Ekeler is a dual-threat runner and should give the Chargers more balance, but the Patriots have been tougher against the run as of late. The Cardinals game marked the fourth straight week the run defense was stout as Lawrence Guy, Adam Butler and Ja'Whaun Bentley have improved over that stretch. The Chargers will likely give Ekeler some opportunities but the Patriots have contained better rushing attacks than this in recent weeks, and that should continue in LA.
When the Chargers pass - Edge: Chargers
Rookie Justin Herbert has been outstanding since replacing the injured Tyrod Taylor in Week 2. He's tossed 23 touchdowns against only seven picks while completing better than 66 percent of his passes. He's also passed for more than 3,000 yards and is the main reason the Chargers currently own the second-best passing attack in football. His main target is the underrated Keenan Allen, who leads the team with 85 catches for 875 yards and seven touchdowns. Allen isn't the flashiest receiver but his possession game between the numbers may be the best in the league. He'll require some extra attention from a Patriots secondary that has been rather uneven all season. Stephon Gilmore was solid against DeAndre Hopkins last week, but that was largely due to the pressure created up front that made Kyler Murray uncomfortable throughout. Herbert has seen his share of pressure as well, and he's also been forced to throw the ball into some tight windows. Mike Williams and tight end Hunter Henry also receive plenty of targets while Ekeler is a solid threat out of the backfield as well. The Chargers have moved the ball and put points on the board in most of their games this season, and the Patriots secondary will be tested in this one.
Special Teams - Edge: Patriots
Nick Folk continues to be a godsend for the Patriots. He connected on his second game-winner of the season, this one a 50-yarder as time expired to beat the Cardinals. He has now hit 19 straight field goals on the season. Where would the Patriots offense be without that production? He was not alone against Arizona, however. Donte' Moncrief (53-yard kickoff return) and Gunner Olszewski (58-yard punt return) turned in huge plays that led to points in a game where offense was tough to come by for New England. The Chargers have been solid in the kicking game as well with Michael Badgley. Badgley hasn't been quite as good as Folk but has missed just three of 29 PATs and five of 22 field goals, with the shortest miss coming from 47 yards so he's been almost automatic on routine kicks. K.J. Hill and Joe Reed have handled both kicks and punts for the Chargers this season and each has had some success. Hill has a 30-yard punt return to his credit while Reed took a kick back 46 yards earlier in the season. The Chargers coverage units have been a little leaky at times, however, and the Patriots momentum on special teams earns the visitors the edge.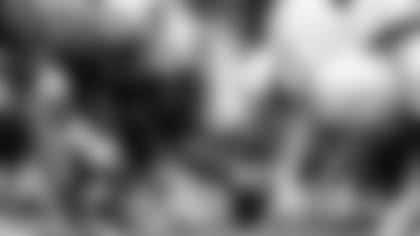 Table inside Article

| 2020 REGULAR SEASON | NEW ENGLAND | LOS ANGELES CHARGERS |
| --- | --- | --- |
| Record | 5-6 | 3-8 |
| Divisional Standings | 3rd | 4th |
| Total Yards Gained | 3,817 | 4,376 |
| Total Offense (Rank) | 347.0 (21T) | 397.8 (3) |
| Rush Offense | 149.6 (5) | 117.2 (11T) |
| Pass Offense | 197.4 (29) | 280.6 (2) |
| Points Per Game | 20.8 (27) | 25.2 (16) |
| Total Yards Allowed | 3,877 | 3,772 |
| Total Defense (Rank) | 352,5 (16) | 342.9 (12) |
| Rush Defense | 123,3 (21) | 120.5 (18) |
| Pass Defense | 229.2 (14) | 222.5 (10) |
| Points Allowed/Game | 23.2 (12) | 27.3 (25) |
| Possession Avg. | 30:12 | 31:54 |
| Sacks Allowed / Yards Lost | 21/129 | 24/140 |
| Sacks Made / Yards | 15/100 | 20/114 |
| Passing TD/Int (off.) | 6/13 | 23/7 |
| Passing TD/Int (def.) | 16/12 | 22/6 |
| Total Touchdowns | 25 | 33 |
| Penalties Against/Yards | 42/400 | 61/552 |
| Punts/Avg. | 30/48.1 | 45/35.2 |
| Field Goals Made/Att. | 19/21 | 17/22 |
| Takeaway/Giveaway Ratio | -1 (18T) | -1 (18T) |
QUICK HITS
The Patriots won 10 straight games against the Chargers from Dec. 2, 1973 through Oct. 14, 2001.
The first championship game in Patriots franchise history was played at San Diego against the Chargers on Jan. 5, 1964, the AFL Championship Game. San Diego defeated the then Boston Patriots, 51-10.
CONNECTIONS
A look at the connections between the New England Patriots and the Los Angeles Chargers.
Sr. Coaching Ast. Chris Caminiti: Dir. Of Operations – (2002-04). Was on staff for both Super Bowl XXXVIII and XXXIX.
DL Lawrence Guy - (2013-14)
DB Adrian Philips - (2014-19)
Chargers center Scott Quessenberry is the younger brother of Paul Quessenberry, a tight end on the Patriots practice squad. Paul originally signed with the Patriots on Aug. 22, 2020, after serving five years in the Marine Corps.
Chargers Tight End Stephen Anderson spent the 2018 season on the Patriots practice squad. He was signed to the active roster for the 2018 playoffs, but was inactive for all three postseason games. He was signed by the Chargers in September 2019.
Chargers Guard/Center Ryan Groy was traded to the Patriots from Chicago for LB Matthew Wells in August 2015. He was waived in October of that year and did not play a game in NE.
Chargers Guard Cole Toner spent a short period of time on the Patriots practice squad in 2017.
IF THE PATRIOTS WIN...
New England will improve on their NFL-best 88-31 record during the month of December since 1994, when Robert Kraft purchased the team.
And a player eclipses 100 yards rushing, the team will improve to 54-3 since the 2000 regular season when a player rushes for at least 100 yards.
And the team does not commit a turnover, New England will win its 72nd game since 2008 without committing a turnover. The Patriots enter Week 13 with a 71-10 record in zero turnover games since 2008.
WHAT TO LOOK FOR...
The New England offense enters this week fifth in the NFL, averaging 149.6 rushing yards per game (1,646 total rushing yards), on pace for 2,394 rushing yards for the season. That would rank fourth in team annals behind the 3,165 rushing yards in 1978, 2,948 in 1976 and 2,605 in 1983.
The Patriots are averaging 4.64 yards per rushing attempt (355 rushes for 1,646 yards). If the team holds that pace, it would mark the fourth-highest average in team history.
Damien Harris (3) and Sony Michel (1) have combined for four 100-yard rushing performances so far in 2020, the most since 2007 (5).
Jake Bailey is second in the NFL with 45.5 net yards per punt. Detroit's Jack Fox currently leads the NFL at 45.8.
Bailey's gross punting average is 48.1 yards per punt. If it holds it would be the highest in team history. Zoltan Mesko set the team record by averaging 46.5 yards per punt in 2011.
Bailey's 45.5 net yards per punt would set a new Patriots single-season record. Zoltan Mesko currently holds the record after averaging 41.5 net yards per punt in 2011 (minimum 40 punts).
Bailey's punting in 2020 has allowed just 38 return yards so far in 2020, second in the NFL, behind the 32 yards by New Orleans. The Patriots record for fewest punt return yards allowed in a season is 75 in 2007.
Entering this week's game, Patriots K Nick Folk has successfully converted 19 consecutive field goal attempts, tied for the second-longest streak of his career behind the 23 consecutive field goals made in 2013. Folk also connected on 19 straight field goals from 2010-11. Both previous streaks occurred while Folk played for the New York Jets. Overall, Folk now has seven streaks of 10 or more consecutive field goal conversions in his career.
With his 51-yard field goal as time expired at N.Y. Jets (11/9) and the 50-yarder vs. Arizona (11/29) at the buzzer, Folk became the first kicker in NFL history to convert multiple game-winning field goals of 50-plus yards as time expired in a single season in NFL history. Folk also converted a 53-yard game-winner as time expired during his rookie season with Dallas in 2007. He is the only kicker in NFL history with three career game-winning field goals from 50-plus yards at the buzzer.
Harris is averaging 5.1-yards per carry (110 rushing attempts for 561 yards) in 2020. Four Patriots have finished with at least a 5.0-yard average (minimum 100 attempts) in a single season. If Harris holds his current pace, he will finish with the third-highest single-season rushing average in team history.
DB Ron Hall set a Patriots franchise record in 1964 with 13 takeaways (11 interceptions, 2 fumble recoveries) in a single season. J.C. Jackson has recorded six interceptions and recovered two fumbles for eight takeaways in 2020, becoming the 15th Patriot with at least eight takeaways in a single season. CB Asante Samuel (10 interceptions) has the team mark for most takeaways in a single season under Bill Belichick as Patriots head coach.
Cam Newton has scored nine rushing touchdowns in 2020, on pace for 13 for the season. He set the NFL record for rushing touchdowns by a QB in a single season with 14 in 2011.
Newton is the only QB in NFL history with two double-digit rushing touchdown seasons and with one more rushing TD, he will extend his NFL record with a third season of 10-plus rushing touchdowns.
With one more rushing touchdown this season, Newton will become the 11th Patriot to rush for double-digit TDs in a single season and first since RB LeGarrette Blount set a franchise record with 18 rushing TDs in 2016.
Newton has three multi-rush TD games so far this season, tied for most by a QB in a single season.
Steve Grogan set a Patriots QB record in 1978 with 81 rushing attempts for 539 yards. Newton currently has 92 carries for 387 yards and is on pace for 134 rushing attempts for 563 yards.
James White needs two receiving touchdowns to tie Larry Garron (26) for the most in franchise history by a running back.
White's 354 career regular season receptions rank ninth in team history. He needs 10 more receptions to move past Irving Fryar (363) into eighth place.
Since White became a regular contributor on offense in 2015, he has more receptions (349), receiving yards (3,052) and receiving touchdowns (24) than any other running back in the NFL.
BROADCAST INFORMATION
TELEVISION: This week's game will be broadcast by CBS and can be seen locally on WBZ-TV Channel 4. Kevin Harlan will handle play-by-play duties with Trent Green as the color analyst. Melanie Collins will work from the sidelines. The game will be produced by Ken Mack and directed by Suzanne Smith.
SATELLITE RADIO: SIRIUS: 138 (NE), 81 (LAC) - XM: 381 (NE), 226 (LAC)
LOCAL RADIO: 98.5 The Sports Hub is the flagship station for the Patriots Radio Network. A complete listing of the network's 38 stations can be found here. Play-by-play broadcaster Bob Socci will call the action along with former Patriots quarterback Scott Zolak, who will provide color analysis. The games are produced by Marc Cappello.