FOXBOROUGH, Mass. – The road to the Massachusetts Interscholastic Athletic Association (MIAA) Football Championships will again end in Foxborough, as Gillette Stadium hosts the state championship games for an eighth consecutive year on Saturday, Dec. 6. Last season, for the first time in MIAA high school football history, all championship games were played on one field in a single day.
This season marked the second year of the MIAA Football Playoff Format, where 160 teams qualified for the tournament with the goal of playing for a state title on a professional field made famous by champions. After the thrill of more than 100 playoff football games across the state in a span of four weeks, only 12 teams remain. Those teams will compete in one of the most exciting, action-packed days on the annual New England football calendar when they take the Gillette Stadium field for their respective division's state title.
Adding to the excitement will be thousands of cheering fans, cheerleaders, school bands and special guests, as the Kraft family donates use of Gillette Stadium for the eighth consecutive season. State championship participants and their fans will be treated to an NFL-caliber game presentation with music and replays on the stadium's high-definition video boards. Kraft Sports Production will produce a live television broadcast of all six games. The Kraft family will cover costs for the event.
Ticket information for the Gillette Stadium/MIAA Tournament experience will be announced at a later date.
GAME SCHEDULE *Game times are approximate, starting 15 minutes after conclusion of the previous game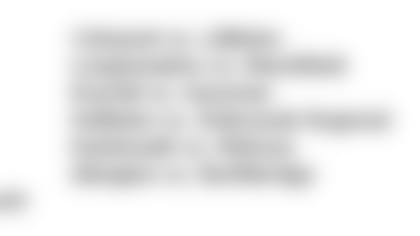 GENERAL INFORMATION
Tickets and Gate Information Tickets will be available via Ticketmaster. More information will be announced at a later date.
Parking Parking is included as part of the Gillette Stadium/MIAA Tournament experience. Fans arriving via Route 495 and Route 1 North should enter the stadium parking lots via the P7 or P8 entrances. Fans arriving via Route 95 and Route 1 South should enter the stadium parking lots via the P1 entrance. No tailgating will be allowed in the parking lots. Fan buses are encouraged to arrive at least 30 minutes prior to each game's approximate start time.
Concessions and Dining Concessions will be available throughout the day at Gillette Stadium. In addition, Patriot Place features 16 casual to high-end restaurants for pregame meals or postgame celebrations. Visit www.patriot-place.com for restaurant info.
The Hall at Patriot Place presented by Raytheon The award-winning Hall at Patriot Place will offer $3 off adult admission on Saturday with a ticket to the High School Football Championships (regular admission to The Hall is $10 for adults, $7 for seniors and active military and $5 for children ages 5-12. Children 4 and younger are free). The Hall's New England Football exhibit displays jerseys from all of the 2013 MIAA football champions, and following each of this year's state championship games will begin displaying jerseys from all of the 2014 champions.
BROADCAST INFORMATION
Kraft Sports Productions will produce the television broadcast, which will air all six games on Comcast SportsNet. The games will also be simulcast on 98.5 The Sports Hub.