Wide receiver Terry Glenn will be back with the Patriots on Monday. When he rejoins the team for game time is not clear.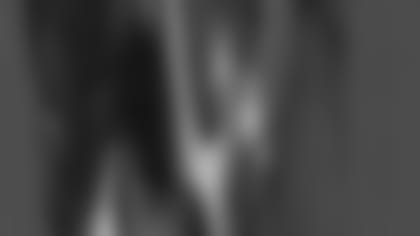 ]()
            Starting Monday following the Miami game, Glenn will come off the reserve/suspended list. Because the team has not seen him play or practice since early in training camp, it is unlikely Glenn will be able to jump right into the mix and contribute immediately.  

With this in mind, the Patriots have requested a grace period from the league that would allow the team to bring Glenn back without having to open a spot on the 53-man roster. If that request is not granted, the team will have to let somebody go from the active roster to make room for Glenn.
If the NFL does allow the roster exemption, which could last either one or two weeks, Glenn would be allowed to practice with the team before being eligible to play in games. However, the exemption would not automatically eliminate Glenn from playing against the Chargers. As long as the Patriots make a roster move to get down to 53 players before 4 p.m. the Saturday before the San Diego game, Glenn could possibly make his 2001 debut.
Glenn has not been with the team since Aug. 3, when he learned the league would be suspending him for violating the substance abuse policy. Though he was allowed to practice and be with the team until the start of the season, Glenn left and was placed on the Reserve/Left Squad list on Aug. 15.
He appealed the move by the team, and on Sept. 12, arbitrator Richard Bloch notified the team of his decision to remove Glenn from the list, paving way for the receiver's return. Glenn was originally slated for a return on Oct. 1, but because Week Two of the season was pushed back, his return was delayed until this Monday.
New England Head Coach Bill Belichick is expecting a close game this weekend, and he wants his players ready for tight situations.
Over the last eight games between the Patriots and Miami, six have been decided by three points or less. The biggest deficit for either team over the stretch was a 10-point loss for New England (27-17) in November of the 1999 season.
"All of those games have come down to just a couple plays or a possession late in the game," Belichick said. "The red zone, goal line and two-minute situations are all going to be important because of how there can be a swing of points on just a couple points."
While Miami's defense is exceptional, its offense is not exactly high powered. After scoring 31 points in the season opener (a total aided by a Zach Thomas interception return for a touchdown), the Dolphins have scored a total of 28 points in the last two games.
Miami Head Coach Dave Wanndstedt is wary of a New England defense that caused four turnovers against Indianapolis. Those turnovers led directly to 17 points for the Patriots.
"We had a very, very difficult time scoring points last year as everybody knows, particularly on New England," Wanndstedt said. "It's going to be a challenge for us. "Our players know that, and we are going to have to come up with a way to get the ball in the end zone a couple of times. Coming off of their performance last week we expect them to be really confident and we expect to get their best effort."
Vinatieri close to exclusive club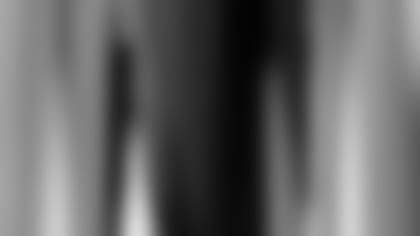 ]()
            Six seasons ago, **Adam Vinatieri** came to New England as a rookie free agent hoping to earn a job. This weekend he's hoping to join an elite club in Patriots history. He is just three points shy of becoming just the third person to score at least 600 points for the franchise.  

The others are Gino Cappelletti (1,130) and John Smith (692). Vinatieri is aware of being close to the mark, but he is surprised at how the years have flown.
"Going into the sixth year, it is amazing how fast it goes by," Vinatieri said. "I have to thank all the guys who have been on the team. I couldn't have done any of it without them. Without them getting into the end zone or getting us into position to get field goals, I wouldn't be able to do any of that. I feel great and honored about it, but hopefully we can hit 700, 800 and on and on."
Vinatieri could well play a huge role in the outcome of this weekend's game. Miami has a talented defense that limits scoring chances. The game doesn't figure to be big on scoring, which adds pressure on the team to score whenever and however possible.
"Every weekend the pressure to score points is always kind of there," Vinatieri said. "They have a great defense, and yeah, going against a great defense you know you may not have as many opportunities to score points. But that is every week. You have to make the most of any situation because you never know when three points is going to make a difference between winning and losing a game."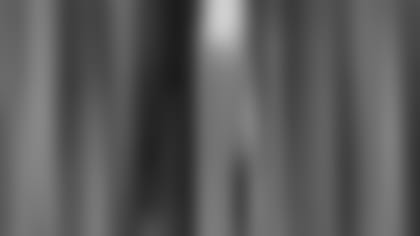 ]()
            The flu bug has hit the New England locker room, and a couple players were downgraded for this Sunday as a result. Cornerback **Leonard Myers** was changed from probable to doubtful, and linebacker **Bryan Cox** was added as doubtful because of illness.  

Defensive end Willie McGinest was changed from probable to questionable with his leg/back injury. There was no clearer sense of a timetable for Drew Bledsoe's return, but Belichick said he doubted the quarterback would be ready for the San Diego game.