Notes: Coffeyville Junior College transfer. Has started every game since the third game of the 1998 season. Lost around 50 pounds since he arrived at East Lansing.
Positives: Excellent size. Big, thick body. Above-average athlete. Has OK feet, Did not get beaten a lot in '99 and held his own with some of the best defensive ends in the college game. Has improved dramatically since he enrolled in '98.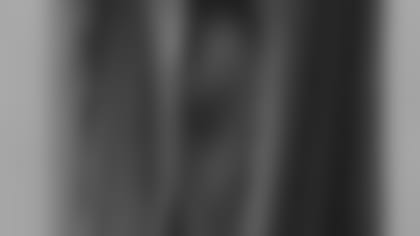 ]()
            **Negatives:** Not that quick or sudden. Is not as aggressive as you would like when blocking for the run. Does not bend his knees well, which takes away from his playing strength and ability to dominate in the run game. Seems to do too much catching and not enough attacking. May not have quick enough feet and enough mobility to play left tackle on the next level. Has had a weight problem in the past. Weighed in at 333 pounds at the Combine after finishing the '99 season at 315. Ran very poorly at 333 pounds.  

Summary: Improved stock a lot the past year and a half and now is a legitimate NFL prospect if he can get his weight back down a little.
Information provided by Pro Football Weekly