When the Patriots take the field against the Giants for Thursday Night Football, Rob Gronkowski will be suiting up in a different capacity.
This week, FOX Sports announced that Gronkowski would join its crew as an analyst, beginning with his former team's game on Oct. 10. With Gronkowski's new role as a member of the media, he joins a long and prolific list of former Patriots players who have spent their lives after football working in the industry.
On a national level, the media roster is stacked with former Patriots. Patriots Hall of Famer Willie McGinest works as an analyst for NFL Network. Just this offseason, Rob Ninkovich signed on to ESPN as an analyst, making appearances on NFL Live and SportsCenter.
In 2009, just a week after he retired from the game, Tedy Bruschi joined the ESPN crew as an analyst. Bruschi is on NFL Live and SportsCenter. In 2016, Pro Football Hall of Famer Randy Moss also joined ESPN, appearing on Sunday NFL Countdown and Monday Night Football Countdown. Damien Woody also appears on SportsCenter and NFL Live.
Former offensive coordinator Charlie Weis hosts "The Opening Drive," a show on Sirius XM. Jermaine Wiggins has also made the rounds on radio, from frequent appearances on 98.5 The Sports Hub to a spot on WEEI, he has done it all.
After retiring in 2009, Rodney Harrison joined the crew of NBC's Football Night in America. Former center Ross Tucker, who was with the team from 2005 to 2006, works as a college football commentator for NBC Sports Network and as a sideline reporter for Westwood One.
Former Patriots quarterback Scott Zolak has redefined his legacy in New England as a voice of the fans. Currently, he is calling Patriots games alongside Bob Socci on 98.5 The Sports Hub, as well as hosting a radio show, "Zolak and Bertrand."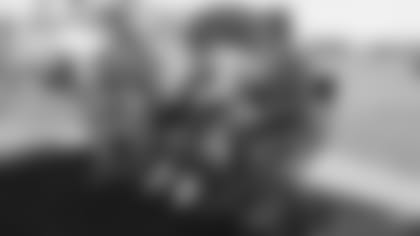 Locally, Zolak isn't alone.before joining the Patriots coaching staff, Jerod Mayo and Troy Brown both had a roles at NBC Sports Boston. Matt Chatham had a column with the "Boston Herald" and is currently a contributor for The Athletic and the preseason color commentator on 98.5 The Sports Hub.
Ted Johnson was also hired by 98.5 The Sports Hub in 2018. Christian Fauria, a tight end on the Patriots from 2002 to 2005, is on WEEI, and he hosts pre and post-game shows on WBZ.
Even though these Patriots have finished their football careers, fans can still count on hearing from them. And we're cheering them on all the same.