Few schools in the country have a better reputation for producing NFL offensive linemen than Boston College, and this year figures to be no different. A pair of highly regarded prospects from BC spoke at the Combine on Thursday and both Alec Lindstrom and Zion Johnson are ready to continue their school's lineage.
For Lindstrom, his attempt to carry on a legacy is about more than just his school. His brother, Chris, was a first-round pick for Atlanta in 2019 and his entering his fourth season as the Falcons starter at right guard. In fact the Lindstrom family is ripe with professional football talent as father Chris Sr. played in the USFL for Chicago while uncles Eric and Dave spent time in the NFL.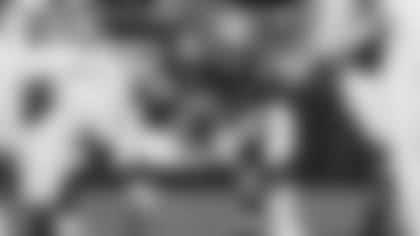 Growing up in Dudley, Mass., Lindstrom not surprisingly followed the Patriots quite closely.
"I was always a big Patriots fan, being from Massachusetts. Big Tom Brady fan," Lindstrom said with a smile. "It was really all Patriots growing up, and then as I got older looking at my brother Chris, and then playing with [current BC tackle] Tyler Vrabel and his dad [head coach Mike Vrabel] is with the Titans and then going to college with a bunch of guys all over like Justin Simmons with the Broncos. Now I'm more of a fan of players and rooting for the teams of the guys I know. But growing up I was a big Pats fan."
Lindstrom played center at BC, the same school the Patriots found Damien Woody (1999) and Dan Koppen (2003) at the same position. He projects somewhere between late Day 2 and early Day 3 and has a bright future as an athletic interior lineman with the ability to perform in zone schemes as well.
Not surprisingly, he has leaned on his brother for some advice as he works his way to the next level.
"Chris is my biggest supporter. He helps me out so much," Lindstrom said. "Whether it was the Shrine game and he's like 'hey, you have to do this better, this better.' Or then coming here he was telling me it's a really stressful process with the interviews and the medical stuff. I never had an MRI before until yesterday. All that stuff can be stressful and he was telling me to just relax, be genuine, and having that resource I'm so lucky for that."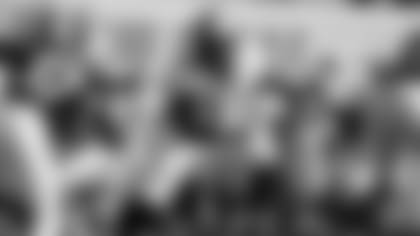 He also benefits from working alongside Johnson, who some have projected as a possible first-round pick. Johnson played mostly left tackle at BC but will move inside in the NFL. He even played some center at the Senior Bowl, an experience he was thankful for because it allowed him to showcase some versatility.
The 6-3, 316-pound Johnson began his collegiate career at Davidson before joining the Eagles for the last three seasons. He explained how playing with Lindstrom at BC has helped his development.
"My experience at Boston College was special," Johnson said. "Our offensive line is really a brotherhood. We still keep up with each other, talking to each other almost every day. For me it was a great opportunity to go from Davidson to have the chance to play there and be on full scholarship so that was very special for me."