The free agent frenzy the Patriots embarked upon to start the week was overwhelming to say the least. In reportedly signing eight veterans to add to the mix, Bill Belichick committed nearly $90 million in cash to those players in the first year alone.
While there were players at multiple positions who figure to help kick-start the rebuilding process, my focus was at the top of the list with a pair of high-priced tight ends who could very well transform the offense back to days gone by.
Jonnu Smith and Hunter Henry were the two top players on the market at tight end – a position the Patriots haven't addressed the past two seasons after Ron Gronkowski opted to retire following his heroic performance in Super Bowl LIII.
It's never wise to predict what Belichick and his offensive coordinator Josh McDaniels might do ahead of time, but it seems like a pretty reasonable guess that Smith and Henry will be heavily involved in the 2021 offense. Assuming that's the case, visions of the two-tight end sets that dominated the landscape in the past are easy to see.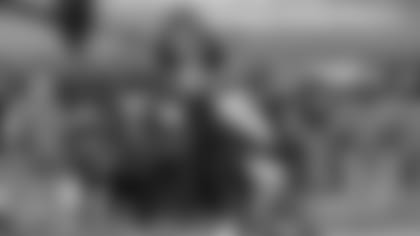 Back in 2002 Belichick tabbed Daniel Graham, the Mackey Award winner out of Colorado, in the first round of the draft. This after signing Christian Fauria in free agency. Then two years later, Benjamin Watson heard his name called in the first round, giving Belichick and the Patriots a plethora of options at tight end.
Truth be told, dominance for Graham and Watson never fully materialized as receivers. Graham was a punishing blocker and Watson a gifted athlete, but neither was a focal point of the attack despite being part of plenty of wins during their time in Foxborough.
Fast forward a few years and we get to 2010 and a draft that revitalized the Patriots offense and led to three more titles. Rob Gronkowski and Aaron Hernandez arrived via the second and fourth rounds, respectively, and suddenly Tom Brady and the New England attack had a whole new look.
The duo routinely dictated matchups all over the field. Gronkowski's size and power allowed the Patriots to overmatch lighter fronts playing with extra defensive backs in the running game, and his strength and gifted receiving skills were no match for anyone. Meanwhile, Hernandez' agility and elusiveness were also a handful, especially when teams bulked up to play the run against the jumbo looks. Hernandez would get the better of overmatched linebackers and safeties weekly, and the Patriots won a lot more games.
After going without options at the position, Belichick now has two tight ends capable of creating the same sort of dilemma for defenses with Smith and Henry. Smith is extremely athletic and can block while Henry is considered the stronger receiver.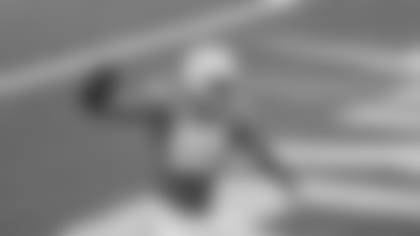 Neither will be confused with Gronkowski nor Hernandez but the idea very well could be the same. Having two capable tight ends on the field together allows McDaniels to choose run or pass when he wants rather than out of necessity. Stack the box with beef and you are susceptible to Smith or Henry lining up on players incapable of covering them. Focus on pass defense with extra DBs and here come Damien Harris or Sony Michel to run it down your throat with the help of two sturdy tight ends to clear the way.
It sounds simple but it's not anywhere near that routine. The Patriots will still need to find some answers in order to take advantage of the new toys. Cam Newton has had success using tight ends in the past, most notably with Greg Olsen in Carolina. But Olsen is also a much better receiver than both Henry and Smith, and Newton was also a much better player when Olsen was dominating for the Panthers.
In order for the Patriots offense to develop, Newton will need to improve immensely and the corps of wide receivers needs some help. Adding Nelson Agholor and Kendrick Bourne is a nice first step, but more will be needed in order to fully take advantage of these matchups.
But free agency has just started and more moves will certainly be made. For now, thoughts of a return to the two-tight end sets and of offensive versatility will have to be enough to carry us through.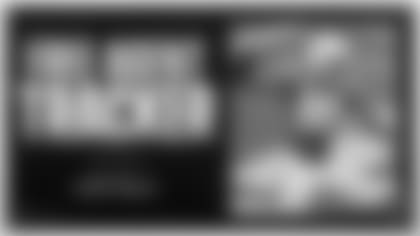 2021 Patriots Free Agent Tracker
Tracking all of the Patriots transactions during the free agent signing period.