It may be the offseason, but Patriots players keeping busy. This week, Julian Edelman and Marcus Cannon helped welcome a new chapter for a New England business.
Ocean Spray recently opened "Lighthouse," a marketing and innovation hub dedicated to supporting breast cancer research, according to a press release. Lighthouse opened in Boston on May 13, and Julian and Marcus were on hand to celebrate the launch.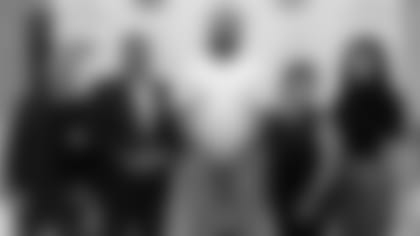 They were also joined by President and CEO of Ocean Spray Bobby Chacko and Mayor of Boston Marty Walsh.
"Our innovation at the Lighthouse is focused on health and wellness, with the ultimate destination of creating food that is medicine," Bobby said. "We plan to break down silos, drive health and prosperity, and prove the concept of doing well by doing good. We are proud of opening our Lighthouse as a big step toward our mission."
Julian and Marcus posed for photos, learned about Ocean Spray's mission for Lighthouse and met with employees.