Write what you know. It's an old adage, a cherished nugget of advice that writers have taken to heart around the world. 
Now, add Julian Edelman to that list. 
In his latest venture, Julian writes about rejection, working hard and succeeding despite doubts from those around you, but he does so with a squirrel, a goat named Tom and a wise owl that bears a striking resemblance to a certain Patriots coach.
Through the adventures of Jules, the squirrelly star of "Flying High," Julian relays his own journey to the NFL, and on Wednesday night, he read the children's book for the first time at a fundraising event for Christmas in the City, a non-profit dedicated to providing support for kids and families who are homeless or struggling with poverty.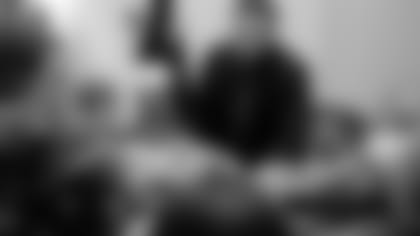 Julian joked that it was "a tough crowd," but it was great to share the book with a group of kids and those attending the fundraiser. The book mirrors Julian's own journey to playing football professionally after being told he wasn't quick enough, strong enough or big enough to make it in the NFL. The best way to share this story was through a children's book, Julian said. 
"I always kind of wanted to write one because I wasn't the best reader when I was a kid," Julian said. "Being able to give a message in an easy way for kids to be able to retain, those were the books I enjoyed when I was a kid. It was just natural fitting."
Julian also welcomed his first child at the end of November. Having his daughter also reinforced the want to create a children's book, he said. 
"She was part of the inspiration behind it too," he said.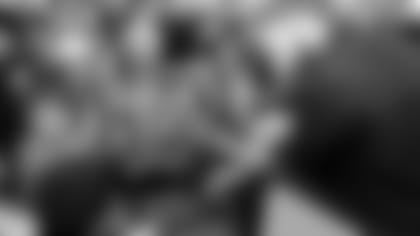 While Julian has been vocal about his own path, fighting through to prove he could succeed in football, he hopes there's a benefit to packaging it in a way for children to grasp. 
"There are a lot of kids that are out there that have tough circumstances, and maybe they read the book and it inspires them to not give up," Julian said. "Maybe it inspires the kid to go out and work hard. If it helps one kid then it's going to be a success."
After the reading, Julian, who has been involved with Christmas in the City for a few years, helped auction off a Christmas tree decorated with some of his favorite things. The money raised from the event directly supports the organization's efforts.