The 2018 Junior Patriots Cheerleaders program, hosted for youths ages 7-17, was a cheerleading clinic where participants received instruction on cheers, jumps, tumbling and team building exercises in a fun, non-competitive atmosphere. The clinic was followed by a performance on the Gillette Stadium field. In addition to the clinic and on-field performance, the Junior Patriots Cheerleaders also made multiple co-appearances in the community throughout the season with the Patriots Cheerleaders.
To kick off the school year, the Junior Patriots Cheerleaders' "Back to School Supplies Drive" was held at the Patriot Place Activity Center. Patrons from Patriot Place dropped off school supplies to include pencils, pens, notebooks, folders and erasers which were donated to children in need. The Junior and Patriots Cheerleaders organized supplies and created care packages, and with the help of the Patriots Foundation, found a school in need to donate the packages to.
The first-ever Gillette Stadium Marathon took place on Friday, September 28. Runners ran around the stadium field, home to the 5X Super Bowl champs, to benefit the Empowerment Plan. The Empowerment Plan is a nonprofit organization focused on permanently elevating families from the generational cycle of homelessness. They hire single parents from local shelters and provide them with training and full-time employment as seamstresses so that they can earn a stable income, find secure housing, and regain their independence. The Junior Patriots Cheerleaders helped kick off the marathon, cheered on the runners and assisted at the water station.
The Annual Holiday Giving Tree Lighting was held on Tuesday, November 20 at Patriot Place, benefitting Cradles to Crayons, and featured ornaments containing a special holiday request from a child in need. The Junior and Patriots Cheerleaders sang carols and helped Santa and Rudolph light the Holiday Giving Tree to kick off the holiday season. They encouraged Patriot Place patrons to take an ornament from the tree to help a child in need.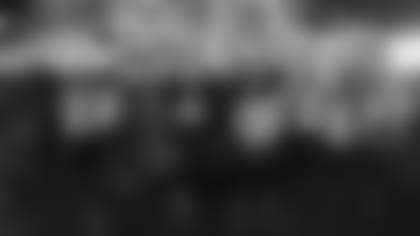 The Junior Cheerleaders also celebrated the start of winter season by enjoying Patriot Place Winter Skate for a fun afternoon of bonding with the New England Patriots Cheerleaders. Be sure to check back this upcoming spring for details on our 2019 Junior Patriots Cheerleaders program: https://www.patriots.com/cheerleaders/junior-cheerleaders