Summer break is one of the few times a year that kids can be worry-free. Summer means no school, no homework and usually no waking up early. For the kids of the Key Program, they couldn't wait to get out of bed on Wednesday morning. That morning they were going to Pats Training Camp.
Thanks to the New England Patriots Foundation, the Key Program was able to visit training camp and get a front-row seat to watch their favorite players take the practice field. The Key Program is a non-profit social service agency for troubled youth and families. The Key Program has its hands in a lot of different services, but their ultimate goal is to have a permanent adult in a child's life, according to Key Program President Bill Lyttle.
"For all these kids, it's an unbelievable opportunity. Most of them love athletics," he said. "They never have an opportunity to come to an event like this or an environment like this, so it brings them a lot of joy."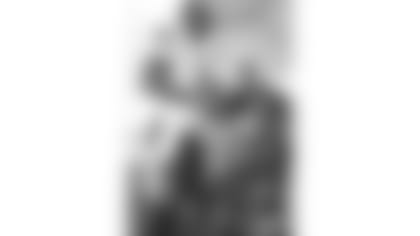 The Key Program's ultimate goal is to have a permanent adult in a child's life. After practice wrapped up, Matthew Slater, Christian Sam, Braxton Berrios and Kyle Van Noy stopped by to say hi and sign a few autographs, and Matthew even shared why the Key Program and its mission are so important to him.
"As young people, you haven't lived life, you haven't experienced certain things, and you need someone to show you a way," Matthew said.
Even after the grueling heat from practice, Matthew was grateful to meet everyone from the Key Program. Matthew's strong commitment to the community is one of his defining features, and it helps him keep things in perspective. Meeting people from the Key Program and similar organizations reminds him of the joy fans get watching the Patriots play. He sees this part of the job as a gift and a blessing.
"To be able to come out here and interact with young kids like this and hopefully put a smile on their faces. Those are the things about football that you really love when it comes to what happens off the field," Matthew said. "It means a lot that they're here today."