Cornerback Ty Law has been suspended for the Patriots season finale against Miami by Head Coach Bill Belichick.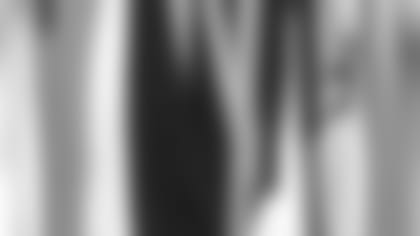 ]()
            New England announced a slew of roster moves Wednesday, the most notable of which was Law's suspension two days after he was stopped by US Customs officials in Niagara Falls, N.Y. He was found in possession of a small amount of the drug ecstasy.  

Belichick said during his press conference Wednesday that Law would not play against the Dolphins and that the league was not involved in the disciplinary measure. He would not give any other details on the situations, citing the fact that all disciplinary measures for the team are handled internally.
Law was put on a suspension reserve list, clearing a spot on the 53-man roster. The team had also announced late Tuesday that running back Raymont Harris had been released, meaning the team had two open spots.
Safety Matt Stevens was singed off waivers from the Washington Redskins to fill one spot. Stevens, a five-year veteran, has played for Washington, Philadelphia and Buffalo. He was originally a third-round pick for the Bills out of Appalachian State in 1996. In 1999 he had 54 tackles, 12 passes defended and six interceptions for the Redskins. This season he played in 15 games with four starts and posted 43 tackles and one interception.
A free safety for the Redskins, Stevens could see time Sunday if Tebucky Jones in unable to play. Jones is questionable for the game with a leg injury sustained agianst Buffalo. Stevens had an interception against the Patriots in New England's preseason loss to the Redskins.
Also added to the active roster was fullback Jeff Paulk, who was signed off the team's practice squad. Paulk originally joined the practice squad on Dec. 7. He was a third-round draft pick out of Arizona State for Atlanta in 1999.
The addition of Paulk to the roster left an opening on the practice squad, which New England filled by signing punter Brad Costello. Costello was most recently with the Cincinnati Bengals, where he had 32 punts in eight games played in two years. In 1998 he had a Bengal record 73-yard punt in his first game as a professional on Dec. 13, 1998. Costello was the last player to enter the NFL from the discontinued Boston University football program.
Bledsoe excited for meaningful game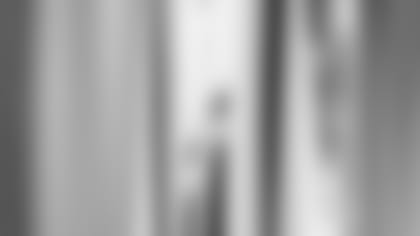 ]()
            Drew Bledsoe fully expects the Patriots to come out hard for this Sunday's finale against the Miami Dolphins. Though New England is obviously out of the playoff picture, the Dolphins have not yet clinched a spot and could possibly be knocked out with a loss.  

"It has been a very, very tough season," Bledsoe said. "But as I alluded to earlier, if we can go beat the Dolphins and head into the offseason with two wins against division opponents, in spite of everything, it makes for a much happier Christmas.
"We're faced with the opportunity to end the season on a high note. We are playing a team that is trying to get themselves into the playoffs. To go out and win this game this week would send us into the offseason with very positive feelings."
This will be just the second game since Week 10 that the Patriots will play a team still in the postseason hunt. It has been since the Thanksgiving Day loss in Detroit that New England has had a chance to impact the playoff picture.
"We haven't played a game with playoff implications for a month now," Bledsoe said. "My rookie year was an identical situation. It was the last game of the season, and we knew we weren't going anywhere. We came in and knocked off the Dolphins in overtime. We finished that year on a high note, and it really gave us some momentum going into the next season."
Back in 1993, Bledsoe saved the best performance of his rookie season to knock Miami out of the playoffs. He completed 27-of-42 passes for 329 yards and four touchdowns in the 33-27 victory. The game ended in overtime when Bledsoe hit Michael Timpson for a 36-yard touchdown pass that the quarterback never saw.
"Marco Coleman tackled me on the play, and I think I said something to him like, 'have a nice offseason,'" Bledsoe said. "It was kind of fun because I didn't see the end of the play, and he was lying on top of me. I heard the crowd go crazy, and I knew we had completed the pass and that their season was over."
Eaton earns Player of the Week honor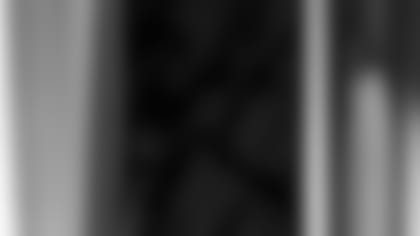 ]()
            Nose tackle Chad Eaton earned the AFC Special Teams Player of the Week honor for his performance against Buffalo Sunday. Eaton had two blocked field goals after halftime, including one in overtime on a 30-yard Steve Christie attempt.  

The honor was the first such one of Eaton's career. He is also a finalist for the NFL.com All Heart Player of the Week Award. In addition to the blocked field goals, Eaton also had 12 tackles and two sacks in the game.
Jones questionable for Sunday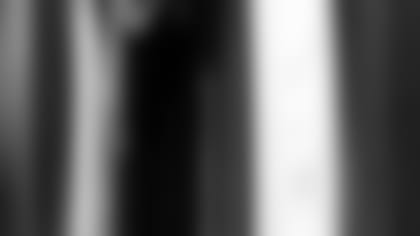 ]()
            The suspension of Law hurts the secondary even more if Jones, the starting free safety Jones is unable to play. Jones injured his right leg in Buffalo last weekend and is one of three players listed as questionable for the Dolphins game.  

Also questionable are running back J.R. Redmond (foot) and defensive lineman Henry Thomas (knee). Both have been questionable for a couple weeks now but have also played the last several games.
The Patriots report the following players as probable for the game: quarterback Drew Bledsoe (thumb); wide receiver Troy Brown (leg); quarterback John Friesz (knee); wide receiver Terry Glenn (back); linebacker Rob Holmberg (shoulder); tight end Rod Rutledge (leg); safety Tony George (toe) and defensive end Greg Spires (leg).
For Miami, wide receivers Bert Emanuel (rib) and Leslie Shepherd (knee) are both out for the game. Cornerback Terrance Shaw will miss the game with a knee injury. Defensive end Rick Owens is questionable with a back injury.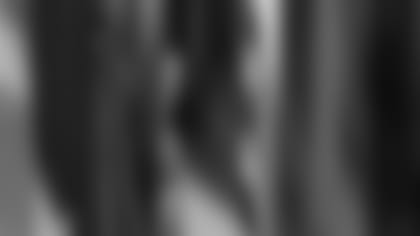 ]()
            Kicker Adam Vinatieri reached 100 points for the year with his game-winning kick on Sunday. He became the third player in league history to reach 100 points in each of his first five seasons, joining Jan Stenerud and Jason Elam… Wide receiver Tony Simmons practice gear was back in his locker Wednesday. That may be a sign that his in-house suspension may be over after one week. Simmons' locker was cleaned out last week and he was inactive for the Buffalo game… Bledsoe has just 11 interceptions for the year. His career low was 14 in 1998, when he played in 14 games.