The 2013 NFL Draft will be here before we know it, bringing an infusion of promising young talent.
With that in mind, I've ranked the 25 best draft-eligible college players, including the underclassmen who are forgoing a senior season for a shot at playing in the NFL.
1) Luke Joeckel, OL, Texas A&M: Joeckel is the same type of player as Jake Long, who was taken with the No. 1 overall pick by the Miami Dolphins in 2008. A junior, Joeckel has great size and athletic ability, as well as really good hand placement.
2) Bjoern Werner, DE, Florida State: Werner is probably the best pass-rushing prospect available in this draft. He really made life rough for opposing quarterbacks, accumulating 13 sacks in his junior season.
3) Chance Warmack, OG, Alabama: The last guard to be taken with a top-10 draft pick was Chris Naeole, selected 10th overall by the New Orleans Saints in 1997. However, guards are becoming more important, and Warmack, who's strong in both pass protection and run blocking, projects as a 15-year player in the NFL.
4) Jarvis Jones, OLB, Georgia: Jones is one of the best 3-4 linebackers available. The junior can rush the passer and drop into space. A neck injury led him to transfer from USC to Georgia, but he's had no apparent issues with his health since.
5) Star Lotulelei, DT, Utah: Lotulelei is a run-stopper who reminds me of the Baltimore Ravens' Haloti Ngata. Like a lot of big guys, he doesn't play hard on every snap.
6) Dee Milliner, CB, Alabama: Milliner is the tall cornerback that everybody's looking for. He did a good job for the Crimson Tide in his junior season, and played well in the BCS Championship Game.
7) Damontre Moore, DE, Texas A&M: Good pass rushers are always wanted, and this junior is one of those. Moore has enough athletic ability to play in space for a team that runs a 3-4 defense.
8) Barkevious Mingo, DE, LSU: Mingo is a better athlete than he is a football player right now, but the junior has great athletic skills and a lot of speed. He should be a very good pass rusher, performing well in space.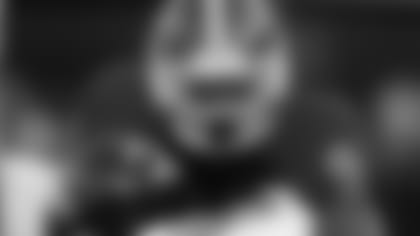 9) Alec Ogletree, LB, Georgia:** Ogletree is an athlete who can run. Against Georgia Tech in November, the junior showed what he could do, racking up 15 tackles
10) Ezekiel Ansah, DE/OLB, BYU: Originally from Ghana, Ansah tried to play basketball, but he couldn't shoot. Eventually, he found his way to the football field. He boasts great athletic ability and the kind of skills that remind me of the New York Giants' Jason Pierre-Paul.
11) Dion Jordan, DE/OLB, Oregon: Jordan is another big, tall guy who can rush the passer or drop into space. He has a great deal of upside.
12) Manti Te'o, LB, Notre Dame: Te'o finished his senior season with 113 tackles and seven interceptions (that latter number is unheard of for a linebacker). He did not play well in the BCS Championship Game, but everything he's done in his career at Notre Dame overrides that.
13) Keenan Allen, WR, Cal: Despite not having a real quarterback to throw him the ball, Allen hauled in 61 catches for 737 yards and six touchdowns over just nine games this past fall (missing the final three contest with an injury).
14) Johnathan Hankins, DT, Ohio State: In a draft class heavy on defensive tackles, Hankins is one of the really good ones -- though he needs to be more explosive and improve his pass rushing.
15) John Jenkins, DT, Georgia: A big, wide-bodied defensive tackle, Jenkins moves really well for a guy his size. As a side note, I'd like to point out that Georgia players usually come into the NFL and play better than they did in school.
16) Sam Montgomery, DE, LSU: Montgomery is a very talented guy, a good pass rusher who racked up a team-leading eight sacks with LSU in his junior season.
17) D.J. Fluker, OT, Alabama: Fluker is a big and strong offensive tackle. I don't think the underclassman has good enough feet to be a left tackle in the NFL, considering how many pass rushers he'd have to block, but he'll be an outstanding right tackle.
18) Terrance Williams, WR, Baylor: Williams racked up 156 catches for 2,789 yards and 23 touchdowns over his last two seasons at Baylor, and had 32 catches this season of 20 yards or more. That tells you what kind of speed and explosiveness he has.
19) Sheldon Richardson, DT, Missouri: A junior college transfer who played just two seasons at Missouri, Richardson is extremely athletic and has lots and lots of upside.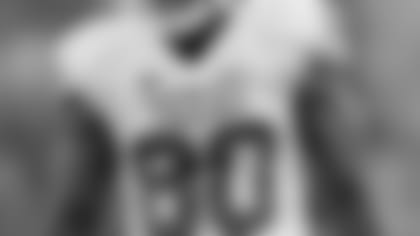 20) Alex Okafor, DE, Texas:** Okafor possesses the qualities you want in a big pass rusher, and has unbelievable ability to get to the quarterback, recording 4.5 sacks against Oregon State in the Alamo Bowl.
21) Sharrif Floyd, DT, Florida: The junior is very strong at the point of attack. Floyd should have a long career in the NFL as an inside pass rusher.
22) Eric Fisher, OT, Central Michigan: After arriving at Central Michigan as a 240-pound freshman, Fisher now weighs more than 300. The long-armed offensive lineman was a four-year starter with the Chippewas.
23) Kenny Vaccaro, S, Texas: The only question about Vaccaro is his speed. He has outstanding competitiveness and is a good ball defender, and I think he'll be fast enough, given his fine recognition skills. He'll be one of the strongest tacklers in the NFL.
24) Eddie Lacy, RB, Alabama: In my opinion, Lacy was the best back in college football over the second half of the season. I thought the junior really improved; all you have to do to verify this is look at tape of his performances against Missouri (177 rushing yards, three touchdowns) and Notre Dame (140 rushing yards, two total scores).
25) DeAndre Hopkins, WR, Clemson: Hopkins was an all-state basketball player in South Carolina as a high schooler. The junior has tremendous athletic ability and quickness.
As you probably noticed, I didn't include any quarterbacks in the top 25. Here's a quick look at my top three signal-callers in this draft class: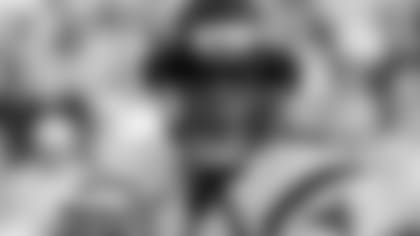 1) Geno Smith, West Virginia:** I don't know what happened to Smith, who dropped off in the second half of the season after absolutely shredding defenses during West Virginia's 5-0 start. Smith puts a lot of velocity on the ball, and I think he can run the zone-read, because he's very athletic.
2) Matt Barkley, USC: Once considered a potential No. 1 overall pick, Barkley's stock has taken quite a fall. That said, he was a four-year starter for a fine program, enjoying a great deal of success. And he brings notable leadership qualities, having served three years as a team captain.
3) Mike Glennon, N.C. State: He has a big arm, a really good arm, but he also has an up-and-down history. Against Florida State, he was very good; against Vanderbilt in the Music City Bowl (35-for-53 for 383 yards and three interceptions), he didn't look so good.