As Malcolm Mitchell walked on stage at Foxborough Regional Charter School on Tuesday, he was greeted by hundreds of cheering students, excited to have a Super Bowl Champion speak to them about the importance of reading. As part of his "Read Across New England Tour," Malcolm has visited schools across the region to share his message and read his book, "The Magician's Hat."
What these students might not have realized, at least not right away, is that Malcolm's message and advocacy is much more than talking the talk. Not too long ago, Malcolm was the young student, itching to talk about football or watch cartoons rather than pick up a book.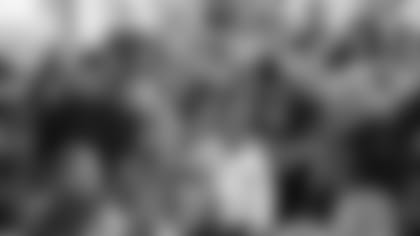 Reading used to be a chore. It was difficult, boring and took away from other activities that were much more appealing, Malcolm said. It wasn't until he was in college that Malcolm recognized his struggle with reading, worked hard and learned to love picking up a new book. 
"Reading was seen as something I thought was boring, not cool and not fun," Malcolm said. "As a grew up, I realized in order to reach my full potential and be the best I could be, I would need to read regardless of whatever situation I'm dealing with – if I'm at home or at school."
So when he says things like, "In order to succeed, I had to read. In order to be the best person I could possibly be, I had to read," students, teachers and readers know he means it. 
"The Magician's Hat" is all about finding magic in books and the places reading can take you, and Malcolm said he wants kids he talks to understand that reading is vital to their successes, even if they struggle with it or haven't yet learned to love it.
Malcolm has said that reading helped him achieve his dream of playing in the NFL, and ultimately winning a Super Bowl, so this is an idea he hopes to share with students.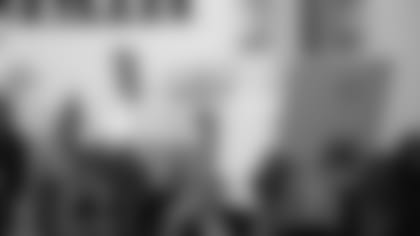 "The one thing I want them to take away is that every day is a day to be better. If you have a goal, you can reach it, and you have a better chance of reaching that goal if you can read efficiently," Malcolm said. 
Though Malcolm spoke frequently about his mission to support youth literacy while in Georgia, this is the first time he has been able to get out in the New England community to share his message. Alongside Patriots Team Magician John Logan, Malcolm was able to being sharing the magic this week knowing it would be welcomed warmly throughout Patriots Nation.
"It means a lot to me because when I was originally drafted I knew Foxborough and the New England area really embraced the things I was doing off the field," Malcolm said. "During the season, the focus is on football, as it should, be so when I got the opportunity to share the other message as far as reading can take you anywhere, that was the first thing I wanted to do."
For more information about Read with Malcolm, visit the foundation's website here. Check out photos from Malcolm's first stop at Nathan Hale School in Roxbury, Mass., on Monday in the gallery below. 
FULL GALLERY
Patriots WR Malcolm Mitchell kicked off his week-long reading rally tour at the Nathan Hale School in Roxbury, Mass. on Monday, March 20, 2017. Malcolm spoke about the importance of reading and literary, and read his book "The Magician's Hat" to students, who were also entertained by Patriots team magician John Logan.