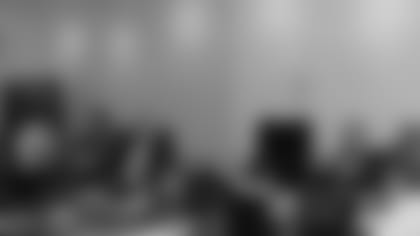 ]()Coming off back-to-back 14-2 Super Bowl seasons, there weren't a ton of glaring needs for the defending champs heading into Saturday afternoon's draft. But after selecting Fresno State tackle/guard Logan Mankins, Iowa State cornerback Ellis Hobbs III and Toledo tackle/guard Nick Kaczur the team is clearly deeper at two spots that were weakened by injury last fall and have also seen veteran departures this offseason.
"We lost two offensive linemen this offseason with Adrian [Klemm] and Joe [Andruzzi] so we feel like Logan and Nick will certainly be competitive in that group," Patriots Head Coach Bill Belichick said at the end of the first day of the draft. "Whether that will be in the exact same role or not remains to be seen. And we never feel like we have too many corners in the secondary in the passing game or in the kicking game.
"I do think we have added some depth to the team. We'll put those guys in some competitive situations with respect to their respective positions and we'll see how it turns out."
And not surprisingly for those who've witnessed past New England drafts under Belichick and Scott Pioli, the Patriots also had a trade on the first day of draft action. The defending champs traded out of Saturday's second round, sending the 64th pick to Baltimore in exchange for the Ravens third-round selection (84), sixth-round selection (195) and a third-round pick in 2006.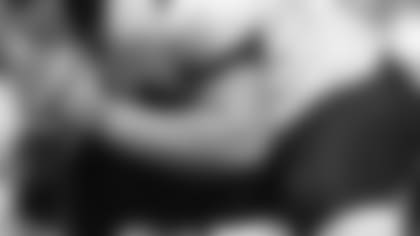 ]()Mankins, taken with the 32nd overall pick, is a 6-4, 307-pounder with the position flexibility that should allow him to compete at both guard and tackle under offensive line coach Dante Scarnecchia. While he missed the entire 2003 season at Fresno State with a torn ACL in his right knee, he bounced back as a senior to start 12 games at left tackle. He played guard for the first time this winter at the Senior Bowl, but regardless of position is considered a technically sound blocker with a hard working, intense approach to the game that should fit right in inside the New England locker room.
"I play hard. I am a physical player," Mankins said giving a self-scouting report. "I try as hard as I can. I'm always trying as hard as I can to do a good job."
That physical nature on the field leads to Mankins' tough run blocking, his strength, as he "pushes guys until they fall down" with a mean streak.
"I'm a nice guy, but when I put on the pads I get nasty," Mankins said. "I have always been that way, even in high school. Once it was time to compete, I can get nasty on the field."
Another positive for Mankins is that he played under Fresno State Head Coach Pat Hill, a guy who worked under Belichick in Cleveland as an assistant on the offensive line.
"I think that Pat is a really good football coach," Belichick said. "He obviously has spent the majority of his career coaching the offensive line and his players are always fundamentally sound and they are very well coached. I think that Logan has certainly developed a good playing style, a good fundamental base to come into this league similar to some of the things that we said about [Dan] Koppen playing for [Tom] O'Brien at [Boston College]. I will let Pat speak for himself. Suffice it to say that Pat recommended Logan."
The 5-8, 188-pound Hobbs, selected with the 84th pick, started the final 38 of 49 games played over four seasons at Iowa State registering nine interceptions and 29 pass defenses for his career. Scouting reports describe him as a smart, instinctive player who called the defensive assignments as a leader in the Cyclones secondary. Hobbs is a good athlete who began his college career as a running back and has some experience returning kickoffs.
He's is excited to make the jump to the NFL and based on his first comments to the media in his conference call has the perfect mentality to fit in with his new employer.
"It's a total blessing, not just the Super Bowls but the fact that the organization and where the program is, where they are trying to go and how they maintain it," Hobbs said of the excitement of joining the Super Bowl champions. "I am not worried about the Super Bowls because it's a new seasons. We are trying to win the first game. Now I can go ahead and say 'we' because I am part of the team now but I still have to make that team. So technically as far as me being proud of the fact that I am here, we can't stop here because this is just a small step. I have to go out there and act like I am a freshman all over again because I am a rookie."
"Obviously we like him," Belichick said of Hobbs, taken with the pick acquired in the deal with Baltimore. "He's a tough kid. He has some cover skills. He runs well. He's a strong tackler and a good competitor. I think he's got good value for us on defense and hopefully in the kicking game."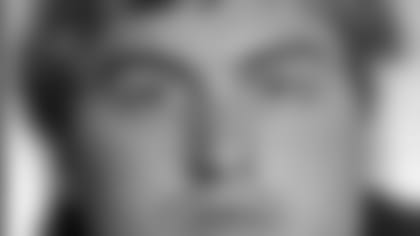 New England returned to the offensive line with the 100th overall selection for the 6-5, 319-pound Kaczur. Like Mankins, Kaczur played left tackle at Toledo, but is projected by many as a guard at the next level. A native of Brantford, Ontario, Canada, the home of Hockey Hall of Famer Wayne Gretzky, Kaczur started the final 51 games in his Toledo career where he earned All-MAC honors for four seasons.
"He's got some good flexibility," Belichick said of the 26-year-old Kaczur. "He's a smart guy. He's tough guy. He's a got a good motor."
"I think I am versatile," Kaczur said. "I am able to come in and play both positions. I have shown that in the East-West [Shrine Game] and later on because I played just tackle at Toledo. Like I said, at the East-West [Shrine Game] I played multiple positions and I think I can handle it."
Looking ahead to Sunday's draft action, which kicks off at 11 a.m., the Patriots hold seven selections over the final four rounds, although Belichick said in his late Saturday evening press conference that the team would likely be looking to work more trades on the second day of draft weekend and likely wouldn't make all seven selections. Regardless of any possible trades, New England will make the final selection of the draft on Sunday as the Patriots hold the 255th and final overall pick, a compensatory selection that cannot be traded.