Over the years, Tom Brady has become quite the namesake around New England, with plenty of pets and babies named in his honor. But halfway around the world in Bali, Brian and Grace Caffyn took the tradition to the next level when their twin boys were born in April 2015.
"Literally, in the operating room, Brian said, 'This is Tom, Baby A, and Baby B is Brady,'" Grace recalled with a laugh, explaining that the two had not previously discussed the names.
Brian, a native of South Windsor, Conn., who has been living abroad for some 20 years, was still on a high from Super Bowl XLIX. He had been in the crowd at University of Phoenix Stadium when the Patriots won their fourth Lombardi Trophy, having traveled thousands of miles just for the game.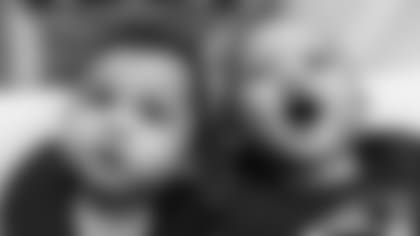 "I've always loved the Pats," he said. "I've been to four of the six Super Bowls. I went to the last one and we won, so I was really, really happy."
So much so that he wasn't kidding even for a second when he announced his sons' Patriots-inspired names at the hospital.
"I liked both names," he admitted. "I have an Uncle Tom and a good friend Brady, so I always liked the names and I thought, 'Well, what the heck!' We're living halfway across the world, so it's not like anyone's going to necessarily put it together."
The two settled on Thomas Killian and Brady Edelman, "because that was the winning touchdown," Brian said. His wife, who is from the Philippines, chose Tom's middle name.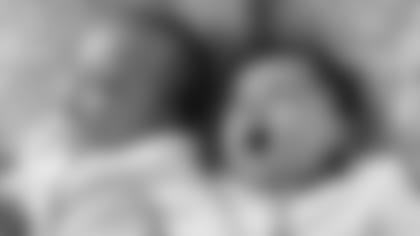 "Grace got one name out of the four," he explained with a laugh. "We thought about Julian – Thomas Julian – but that was a little bit too corny."
Although Brian and Grace live just about as far from Foxborough as you can get, some fellow expats have caught on to their Patriots tribute.
"I have a buddy who's a Pittsburgh fan so he was like, 'I can't believe you did that!'" Brian said with a laugh. "It's pretty funny. When people put it together they get a really good chuckle out of it. They're usually pretty shocked."
Despite the 10-month-old twins being named after the same person, they are already showing signs of distinct personalities, with Tom being more relaxed than his brother.
"Brady just wants to jump around and see what everybody is doing all the time," Brian explained. "[It's like] he's checking out the defense."
And someday, when the two are old enough to learn about their namesake, Brian and Grace think they'll get a kick out of it.
"Hopefully they'll appreciate being named after a hall of fame quarterback," Brian said.
"A legend," his wife interrupted.
"A legend in his own time," Brian continued. "I think they'll like it."
Do you have your own little Patriots fan story? Share it with us at _lifestyle@patriots.com_ and don't forget to submit your photos to our contest using #LilPatsFan on Twitter and Instagram.