Linebacker Marc Megna is back with the New England Patriots a day after being released by the Cincinnati Bengals. In other roster moves, the team placed tight end Chris Eitzmann on injured reserve and released linebacker Maugaula Tuitele.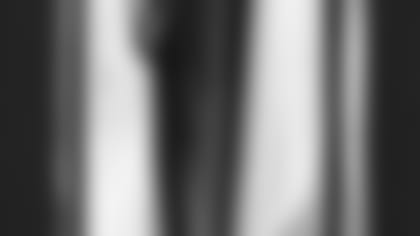 ]()
            Megna spent most of last season on the New England practice squad before spending the last three weeks of the season on the 53-man roster. He was among the inactives for each of those games.  

The Fall River, MA native was among the Patriots final cuts in training camp. He was signed to the Bengals practice squad a few weeks later before being activated to their active roster. The 6-2, 245-pound Megna saw special teams action in two games for Cincinnati this season, one of which was against New England in Week 12.
"When we released Marc during the preseason, it was nothing negative for him," Head Coach Bill Belichick. "It was just more of a positive from other players at the time."
Megna will provide depth in the linebacker corps. The only healthy linebacker is Tedy Bruschi. Ted Johnson, Chris Slade, Rob Holmberg and Olrick Johnson have all been banged up in recent weeks. Belichick said Megna would likely work as an inside linebacker and would also probably see action in the kicking game this Monday.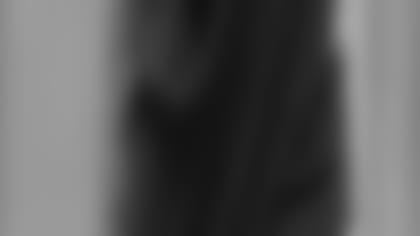 ]()
            The Patriots also placed Eitzmann on injured reserve with a rib injury. The rookie played five games, including one start, after being called up to the active roster on Oct. 21. New England could afford to sign Eitzmann because the team signed tight end Jermaine Wiggins off waivers from the New York Jets.  

Tuitele, who made his only appearance on Thanksgiving Day against Detroit. Recorded half a tackle on defense. He was signed off the practice squad on Nov. 22. The Patriots currently have 52 players on their active roster.
There is a chance he could come back, as Belichick said the team released Tuitele before they knew Eitzmann would be placed on injured reserve. Belichick said New England would not have released Tuitele had they known more about Eitzmann's situation, but now Tuitele must clear waivers before the Patriots could re-sign him.
Linebacker Ted Johnson has been able to practice a little with the team this week and will try to play Monday night. Belichick said he will probably be a game time decision… Troy Brown missed practice Thursday with a tight quad… The last time the Patriots hosted Kansas City was a 40-10 win in which New England scored on seven consecutive possessions… Terry Glenn has 300 receptions in 60 career games, an average of five grabs per game.