DOLPHINS HEAD COACH BRIAN FLORES
Postgame Press Conference
Sunday, December 29, 2019
Q: What does it mean for you to come in here and win this game?
BF: I mean, every win, and any win is a big one to me. That's a very good football team. Great coaches, great players. This is a tough environment. It's hard to win on the road in this league. So, our guys played hard, they competed for 60 minutes. It took all 60 minutes. And I'm proud of that group, I am proud of that group.
Q: I know you said it's like any other win, but this one coming against your former team. Is there a time you would be able to reflect on it and think about what it means at this time?
BF: Look, there are a lot of memories here. I basically grew up in this building, from a professional stand point. That's the word I was looking for. From a professional standpoint, I basically grew up here. So, there are guys on that team, guys on the coaching staff, there are people in this building from janitors to security people, media, that I built a lot of relationships with. It's great to win, but it's not about me, really. It's more about those players in there, they work extremely hard. They put a lot into this. There are people out there that said, this is a meaningless game and that's just not the case. These guys work extremely hard and I'm just happy for them, that they won that game.
Q: 5-4 finish for this team after 0-7 start, how did that happen?
BF: The credit goes to the players, as well as, our coaching staff. These guys work hard and they fight and they compete. They believe in the process. They understand the way we have to prepare, the way we have to practice, the way we have to meet, the way we have to walk through and I say it week after week, and our coaches say it week after week, after week. I think they just started to believe in it. And when you string good practices, good days, you string them together, good results come. And that's what you have seen in the last nine, 10, 12 weeks. But I'm proud of that group.
Q: Are you surprised Bill Belichick took the ball into halftime and didn't use his time outs?
BF: No, I mean look, whatever Bill does, I don't necessarily question much of it. He's a great coach, he thought that was best for his team. We just went into halftime.
Q: What was the key to moving the ball on the defense?
BF: I thought [Ryan] Fitzpatrick played great. I thought DeVante [Parker] played well. I kind of challenged him earlier this week about this match up with Steph [Gilmore]. And I thought he stepped up to that challenge and played well. Made a lot of plays and we needed them all. As far as moving the ball, we just executed. We practiced well over the course of the week and it showed up in the game. We executed well and I'm proud of that group.
Q: Now that the season is done for you guys, what do you think the story of this team is?
BF: Hard work, overcoming adversity. And I think, you know, with adversity, with defeat, when you struggle, I think one or two things happen. It either breaks you, or you get stronger. I think this team got stronger over the course of the season. And I am proud of that. And we need to build on that. With kind of answering that question, right off the top of my head, that's what I would say.
Q: The Patriots had a streak of like 24 games in a row, where they wouldn't allow a 300-yard passer and obviously Fitz broke that today. What made you believe that he was the guy for the team this year? And including today, despite calls from other places….
BF: What are those other places? Just wondering. Look, the goal is, and I have said this since day one, we are going to play the players that will give us the best chance to win. And Fitz is that, and he showed that today. He played well and I know there are some plays he wishes he could have back, he could have made a few more plays, but at the end of the day, we made enough plays to win. But it wasn't just Fitz, it was Fitz, it was DeVante [Parker], it was Mike [Gesicki], Jesse Davis, it was [Daniel] Kilgore. You know, it was guys in the kicking game, it was guys defensively. I thought, you know, Chad [O'Shea] called a great game. I thought Pat [Graham] called a great game and Danny [Crossman] and our staff did a really good job. You know, it feels good to win, but you know, I think Fitz has been great for us all year. And you know, the way he prepares, the way he practices, just the joy he has playing the game, I think it's great for young players to see that. You lose some of that in this league because there is so much pressure, there is so much, pressure is the right word. But he brings a joy that you need, you know. At the end of the day, it's a game we all grew up loving to play. Happy to have him.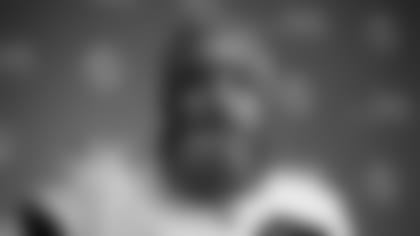 QUARTERBACK RYAN FITZPATRICK
Postgame Press Conference
Sunday, December 29, 2019
Q: Was that two-minute drill executed by the numbers, or were you doing some improvising out there?
RF: Yeah, I mean there's always a little bit of improvising going on. I think the guys that we had in the huddle – the receivers, tight ends, running backs – they've done such a great job all year with the communication. And so sometimes there's communication going on at the line or different things happening in the huddle, and it was good to have those guys in the huddle because it's been a core group for us all year. They stepped up and they all contributed on that last drive.
Q: How were you able to exploit the DeVante Parker vs. Stephon Gilmore matchup to your advantage?
RF: Well, you know, Steph is a special player and has been all year and has been for years now. For us and for me as a quarterback, I'm always going to rely on my playmakers, and DeVante's been that guy all year long. There were a couple that maybe I didn't get in there, make the throw or Steph did a good job with. But I wasn't going to shy away from a matchup – not because I don't respect the other guy but because I have that much confidence in our guy. DeVante really stepped up big today.
Q: Talk about spreading the ball around today. I thought that Isaiah Ford really stepped up in key situations to move the chains and Mike Gesicki had the big touchdown catch at the end. Just take us through spreading the ball around and those guys coming through.
RF: Yeah, it was huge. Sometimes we relied on throwing to DeVante outside, and a lot of times we relied on working the middle of the field. I missed Albert [Wilson] a couple times that I wish I would have hit him, but he had some nice catch-and-runs – Isaiah, same thing. I think as a quarterback, when you have guys that you trust and you know they're going to do the right thing and you know they're going to make the play, it makes your job a lot easier. All those guys out there have certainly developed into that this year. Again, I said this the last few weeks about Isaiah Ford, but he's a special guy – a guy that you can just rely on in any situation – and he did a great job today.
Q: Take us through the last drive. You guys had really controlled the game and they didn't take the lead until late in the game. What was the feeling going into the huddle? Did you guys have that belief that you could put it in the end zone?
RF: Yeah, we definitely had a lot of confidence. Once they got down there, I was kind of happy they took the lead rather than tied it up, just so then it was really all on us to go down there and score a touchdown or not. A great situation to be in with a lot on the line for them, and for us, maybe not as much on the line, but with the pride and all the things that we worked through this year, there was a ton on the line for us, too. I'm just proud of the way we played, proud of the way we coached today. Sometimes you don't get rewarded but this was a big reward for the guys that stuck with it all year.
Q: In terms of pride, the Patriots beat you by a lot earlier this season and then you come back and win five of your last eight games including one here. Is it gratifying?
RF: Yeah, you know it's a tale of two separate seasons for us because it was such a new roster at the beginning of the year. The guys that were still on the roster had to meet the new guys and then we had to do a lot of soul-searching to figure out what kind of year we were going to make it. And we put our head down, worked hard and it's been nice the second half of the season to see some of those results.
Q: I know I talked to you at the start of the season about how there's only 32 starting quarterback jobs and how you signed with the Dolphins for that opportunity to start. After this season, I know you didn't get as many wins as you wanted to, but were you proud of the type of team that you led?
RF: Yeah, I didn't know – again, I knew there was a starting position that was open and that's why I decided that I wanted to be here. I met a lot of great people along the way – whether it's the staff, the coaches, the people that work in the building, the players – and it's been a season full of adversity but that's what makes it all worth it. People can say whatever they want about not making the playoffs and our record, but to me, this was such a successful, great season in the fact that we had so much adversity and overcame it and stuck together. Those are the things that you get from football and from team sports that are hard to get anywhere else. That's a lot of the reason why I love this game so much.
Q: What do you think the story of the season is for you guys?
RF: I'll remember – and we touched on this the other day – but the Danny Kilgore's and the Jesse Davis's and DeVante [Parker] and all the guys that were there for those first few games and for OTAs and for training camp. We had that tough situation at the beginning of the year where we had to work through a lot. Everybody stayed the course, so the guys that kind of worked together and kept each other up all year, that's what I'm going to remember. For me, it's about that. It's about the team, it's about the guys and those are the memories that stick with you.
Q: Is there anything sweeter than beating a team that's run this division for so long and taking the bye week away from them?
RF: I do think coming into New England and winning a game in New England is no small task. And I've seen that first-hand lots of times with four years in Buffalo and two years with New York. I know how difficult it is to beat them. I know how difficult it really is to beat them at home. So, I'm proud of what we did out there today and hopefully with this win, we're going to have a great plane ride home and we'll go from there.
PLAYERS IN THE LOCKER ROOM
(On being a part of the team)
"It's been a blessing. Just being around coach [Brian] Flores, he's a great mind and he's a great dude. He has this program going in a great direction. Just being around these guys, they've been through a lot this season. I came in the last three weeks and just being around them and knowing that they've been struggling this year, but seeing them continue to grind, it's just a great to be a part of them. I'm just trying do my part to be a part of it."
(On playing against the Patriots, his former team)
"It was a little bit weird because those are my guys. I love all of those guys over there in that locker room. At the end of the day, it's my job to beat them, so that's what we tried to do."
(On why the Dolphins won today)
"Execution and being where you're supposed to be, when you're supposed to be. Coach [Dave DeGuglielmo] really put a good plan together for our offensive line. They couldn't really do their pick games and what they wanted to do against us. That's a good front and that's a good team. The middle was firm and it allowed [Ryan] Fitzpatrick to step up... I think all phases of the game, everybody did their job. The coaches did a good job to put this ball club in the right spot, especially with all of the Christmas distractions during the week."
(On if they were expecting the Patriots to be aggressive with their blitz)
"Yeah, they showed some tendencies of that. We had a call in place, so when they brought their blitz and Fitz could read them with that throw to DeVante [Parker], that kind of checked out of their zero blitz. We expected what they were bringing. Our coaching staff on offense did a good job putting our offensive line in place, where it all starts, and then Fitz did a hell of a job driving the ball."
"We had our struggles in the beginning of the season. Everybody was writing us off and I'm sure some of us were, too. I know we were kind of just like, 'This is a rebuild'. You said we've won five out of nine, so looking back at that, it's like we're right there in the pack with the playoff teams that actually won five of nine and are going to the playoffs. We just put ourselves in a bad spot early in the season and it took a while to get everybody bought into this program. Coach [Flores] is doing a good job of getting everybody on the same page and getting the right players in the building. I think year two is going to be fun."
"That dude is the man. I love playing with him and I am happy to have gotten the win today. I am sure that he is all jacked up but I have not seen him since we were on the field. I am happy for him and happy to have made a play. He deserves the world so it was fun. I will start the, 'One more year' chant right now if you want. I love playing with him and I think that is obvious. I appreciate all the opportunities he has given me this year."
(On what it says about the team winning five of their last nine games)
"Everybody is writing us off and everyone has something to say but it is what it is. All we did is go to work every day and did a great job with keeping our heads on straight and not taking anything for granted. We came up here and got a big win but I think the motivation for us is that we don't have next week so going into this off-season, attack it and come back next season ready to work."
(On how he feels about his touchdown)
"Well it was absolutely silent so I didn't know if there was a penalty or what was going on. I had to make sure there weren't any call backs first but it was a great feeling and fun. Like I said earlier, that was just 4 yards and there were a lot of plays that went on before that, a lot of guys who made plays to help us get down there. I was just happy to be able to finish it off and make the play."
(On how it feels that this momentum came so late in the season)
"There are a lot of positives to build on but I think that moving forward we know what we are capable, there is a lot of talent in this locker room and I am just looking forward to attacking this off-season and coming back next season even stronger."
(On the biggest thing that he learned about himself in the 2019 season)
"Honestly, I think I have kind of harped on it but just to make the most of every opportunity. You don't know when they are going to come and it isn't like there were tons of opportunities in today's game but in the most crucial moments, whether it is 4 yards, 40 yards or whatever it is, if the ball comes to you with the chance to win the game, go up and make the play.
(On what differences everyone can expect to see for next season)
"You know this is the same team that we started with and we have all grown a lot. There has also been a lot of leadership from the older guys that has trickled all the way down to the rookies and younger guys like myself and all the other guys. It has been cool and fun and it is definitely a step to build on."
(On if he saw this coming at any point this year)
"I always see it coming. I want to win. We work too hard to lose. We came today to win a game. We didn't come to lie down because they're the New England Patriots. We wanted to win a game. That's not surprising to me because that's what we wanted to do. We practice to win, not to lose. At the end of the day I'm so proud of this team. I'm so proud of our guys. Guys were banged up today but we managed to get the job done today."
(On how much the team can take this into next year)
"With this team, the sky is the limit. Coach [Brian] Flores does an excellent job getting us ready. I think 2020 has special things for the Miami Dolphins. Let's just build it one month at a time, one week at a time. Just keep going, keep getting better."
(On what it is like to come in and win here where they have not in a while)
"Since 2008! I mean that's special. In 2008 I was somewhere probably playing middle school football. It just feels special just getting a victory and hearing the crowd quiet. I've never heard it this quiet since I've been coming here. Just to hear it that quiet, it means everything."
(On if he saw the team's strong second half of the season coming)
"Yeah, I could say you could see it coming. We were all new to the system, it's a bunch of new guys so it takes time to all get on the same page. Coach Flo [Brian Flores] his message is he wants us to play our best ball around Christmas time, December time. Which we have won a couple games this past month. So that's been real good for sure."
"When I tackled [Julian] Edelman, I got up and thought the game was over then I look around and everyone is sprinting around; it was chaos. So I ran back and made sure everything was good. It was crazy, you still did not know they kept pitching it and pitching it going back and forth. It was crazy, I have never been a part of that before."
(On pulling off the upset)
"It's not super crazy because we all believed in ourselves. Coach Flo believed in us, we have been close a couple games here and we could have won a lot more games here. I think we executed well this year. I think they haven't missed a first-round bye in a couple years, so that was one of our goals, and ruin it for them and we did that, it felt great."
"It is a lot of fun. You know, we were able to go out there and prove everyone wrong. We just came out and fought hard. We just have to come out next year and play every game hard.
"I was just so happy in my head after I scored. I was like, 'Man this is the stadium I used to play in', and I get a pick six and to make it better now with a win, that means everything."
(On if they were motivated to hurt the Patriots playoff seeding)
"Not really that, we knew if they won they would get the bye. But our thing was just finish the season strong as a team, play hard. A lot of people expected us to give up because we had nothing to play for, but we play for each other."
(On what was the key to slowing down Tom Brady and the Patriots offense)
"Move him off the spot because we know obviously he is one of the greatest. So we had to move him off of his spot in the pocket. Try to get pressure on him and his o-line, and stop 11 [Julian Edelman]. That was the game plan."
(On if he thought the win meant a lot to Brian Flores)
"I think it meant a lot to him. Not only because it is New England, but just as a first-year head coach with a lot of turnover of the team. We as a team are trying to reflect his coaching style of toughness, mental toughness, consistency and just keep playing strong no matter what happens throughout the season."
(On what next year has in store)
"We're just trying to enjoy this one. Coming in here, this was a heck of a way to finish. Respect to the way all these guys fought all year long. My rookie year has been a lot of fun. Obviously didn't go the way you would hope or want. You've just got to take the good with the bad and just enjoy the wins. As the year went on we got a lot better so there's a lot to look forward to."
(On how it felt to run off the field after a game like that)
"It was great. It was a great feeling, especially for me personally. Like I was telling them earlier, I grew up a Patriots fan and always dreamed about playing at this stadium. Being here now, playing and looking up and taking it in for a second. To come here and play was an awesome feeling."
(On how far the Dolphins have come since their first meeting with the Patriots this year)
"We've come a long way clearly. The first time, it was a joke. They just manhandled us and destroyed us. So it's good to come into their place after they came into ours and destroyed us. It's good to come in here and get a win. This was a fun game. We didn't do anything special. We just did our job and played all 60 minutes."