A partnership between the Patriots, the Revolution, and Massachusetts Military Support Foundation has reached an incredible milestone this week.
On Monday, the Food4Vets program, which provides non-perishable food, dairy, and produce for veterans experiencing food scarcity during the COVID-19 pandemic, served its millionth meal since it began. Each box of food includes food for 84 meals, enough for two weeks for two people, so with thousands of boxes packed, more than a million meals have been put in the hands of those who need them.
"Massachusetts Military Support Foundation has been a longtime partner of the New England Patriots. When this crisis hit, they came with the understanding that the need was going to be great," Director of Community Relations Donna Spigarolo said. "Volunteers come every single day, making boxes, sorting food, and we hit the millionth meal. We are thrilled."
Volunteers have been working diligently to make packages and load cars for local veterans and their families, while abiding by social distancing guidelines, and the program's reach has proven critical.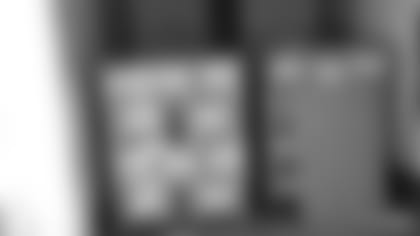 In addition to having veterans pick up meals at Gillette Stadium, volunteers loaded trucks up with "vital food packages" to be delivered to Maine, Vermont, and New Hampshire through USA Military Support Foundation. Meals are also being distributed in Agawam, Dennis, Devens, Methuen, and Sandwich.
MMSF President Don Cox said food sourcing has gotten increasingly difficult, but it is important to keep providing for veterans and their families.
"It's really special to help those who raise their right hand and serve their country," Cox said. "It takes a partner like the New England Patriots and a guy like Robert Kraft to make sure you have what you need to get it done."
Though initially the Food4Vets program was only supposed to go until April 10, due to demand, it has been extended and expanded to include fresh produce and dairy, and volunteers are now packaging 40,000 pounds of pasta, as well. Because the donations from partners have been so generous, the program has opened up to food pantries, homeless shelter, and councils on aging.